COVID-19 cases are on the rise throughout 'The Golden State'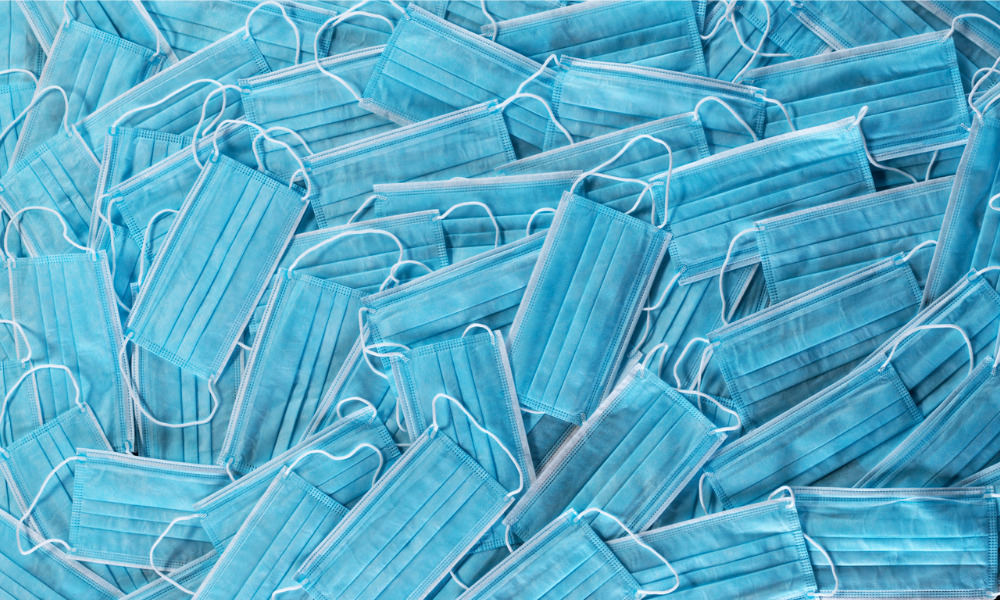 Effective July 18, several California educational institutions have reinstated indoor mask mandates as a result of rising COVID-19 cases.
The University of California Irvine requires all students and staff, regardless of vaccination status, to wear masks while inside campus buildings, the Los Angeles Times reported. Earlier this summer, fellow University of California campuses temporarily restored indoor mask policies that have since expired. However, UCLA reinstated its indoor mask policy in late June and has since extended the requirement until further notice. The university has also reinstated daily symptom monitoring for students and staff.
Read more: 'People shouldn't have to look to their employer to receive basic human rights'
San Diego Unified has also reinstated its indoor mask mandate for students and staff. In May, the school district set criteria that would trigger the policy's return: one of those was San Diego County entering a "high" level of COVID-19 activity, which happened last week, according to The San Diego Union-Tribune.
Nearly 9 in 10 Californians now live in counties with a high level of COVID-19 community transmission, the LA Times reported. According to the U.S. Centers for Disease Control and Prevention (CDC), that high level of transmission should trigger universal masking in indoor public spaces.
The spreading of the latest variant of COVID-19 – BA.5 – has prompted local governments to consider reinstating indoor mask mandates. Dr. Ashish Jha, President Joe Biden's COVID coordinator, addressed the issue during a recent appearance on ABC's "This Week" talk show.
"My view on this has been very clear, which is local jurisdictions, cities, counties, states should make decisions about mask mandates, because communities are different and their patterns of transmission are different," Jha said. "That said, CDC has very clear guidance on this as well through their COVID community levels. And the CDC recommendation is that when you're in a high zone, that sort of orange zone, you know, people wearing masks indoors is really important, and it really will make a difference."
Los Angeles may reinstate its universal indoor mask mandate on July 29 if the county continues in the CDC's "high" transmission threshold, Deadline reported.
In February, California Gov. Gavin Newsom announced that the state was officially transitioning from the pandemic to the "endemic" phase. In order to adjust to the "new normal" of living with the virus, the administration has announced a variety of initiatives fueled by billions in new spending. "While we can't predict the future, we can better prepare for it," Newsom said.
The administration's strategy for combatting COVID-19: SMARTER. The acronym stands for Shots, Masks, Awareness, Readiness, Testing, Education and Rx, a reference to improving treatments for the coronavirus and its variants.
As part of the plan, if a higher level of the virus is detected, health officials will determine if it's a new variant. If it is, state and federal officials will try to determine if it responds to existing treatments and immunities from vaccines or prior infections within 30 days.