Gov. Gavin Newsom has announced a variety of initiatives to transition the state out of the pandemic stage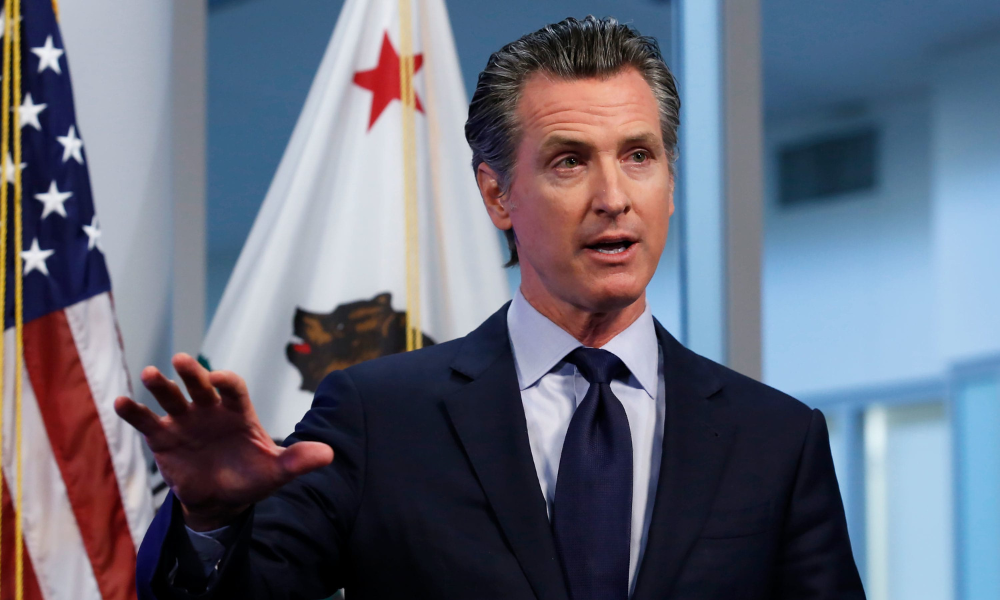 California Gov. Gavin Newsom's administration has developed a new strategy for combatting COVID-19: SMARTER.
The acronym stands for Shots, Masks, Awareness, Readiness, Testing, Education and Rx, a reference to improving treatments for the coronavirus and its variants.
During a press conference on Thursday, the state's top officials announced that California is officially transitioning from the pandemic to the "endemic" phase. In order to adjust to the "new normal" of living with the virus, the administration has announced a variety of initiatives fueled by billions in new spending. "While we can't predict the future, we can better prepare for it," Newsom said.
Under the plan, the state will stockpile 75 million masks, 30 million over-the-counter tests and thousands of ventilators, The Mercury News reported. Additionally, the state will build the infrastructure to provide up to 200,000 vaccinations and 500,000 tests a day in the event of an outbreak, ABC News reported. Quarantine and contract tracing protocols will be updated, and antiviral pills will be more widely distributed to link newly infected people with quicker treatments.
As part of the plan, if a higher level of the virus is detected, health officials will determine if it's a new variant. If it is, state and federal officials will try to determine if it responds to existing treatments and immunities from vaccines or prior infections within 30 days.
The state will also maintain a registry of health care workers, as well as have employment contracts on standby, so that in an emergency, California can boost staffing by 3,000 people within two to three weeks. That will be a blessing for hospitals and other health care facilities during the Great Resignation, in which companies across the United States are experiencing historic turnover. More than 47 million Americans quit their jobs in 2021, according to the U.S. Bureau of Labor Statistics. Essential workers, in particular, have been seeking greener pastures, demanding higher salaries, better working conditions and more opportunities to advance their career.
Read more: Los Angeles County ends outdoor mask mandate
Dr. Mark Ghaly, California's health secretary, said one of the goals is to avoid business closures. However, he said the state's requirement that schoolchildren be vaccinated by fall remains in effect. Earlier this week, Los Angeles County lifted its outdoor mask mandate for K-12 schools and childcare centers, as well as "mega-events," such as Super Bowl LVI. (Of course, if you watched the game, you noticed that attendees had already disregarded the requirement.)
On Tuesday, Newsom declared the end of the state's indoor mask mandate for vaccinated individuals, citing the drop in the province's COVID-19 case rate. However, LA County will maintain its indoor mask mandate until the virus-transmission rate falls to the "moderate'' level, as defined by the U.S. Centers for Disease Control and Prevention, and stays there for two weeks, according to county Public Health Director Barbara Ferrer.
Health care workers in California have to get their booster by March 1, as per the state mandate. New York, New Jersey, Connecticut and New Mexico have all enacted similar mandates. Santa Clara County has a similar requirement, with a twist: workers in "high-risk settings," like hospitals and jails, who are granted a medical or religious exemption aren't allowed to stay in their position. Instead, they're to move to a "lower-risk" job setting.
After hospitals in the region complained that the requirement would amplify the current staffing crisis, the county health department created a waiver option, where organizations could get approved to allow unvaccinated employees to stay in their high-risk job settings. However, County Executive Jeff Smith denied six unions' pleas for waivers.
Meanwhile, San Jose has become the first city in California to mandate that its employees have a COVID-19 booster shot.