Unvaccinated people should still wear masks indoors, according to Gov. Gavin Newsom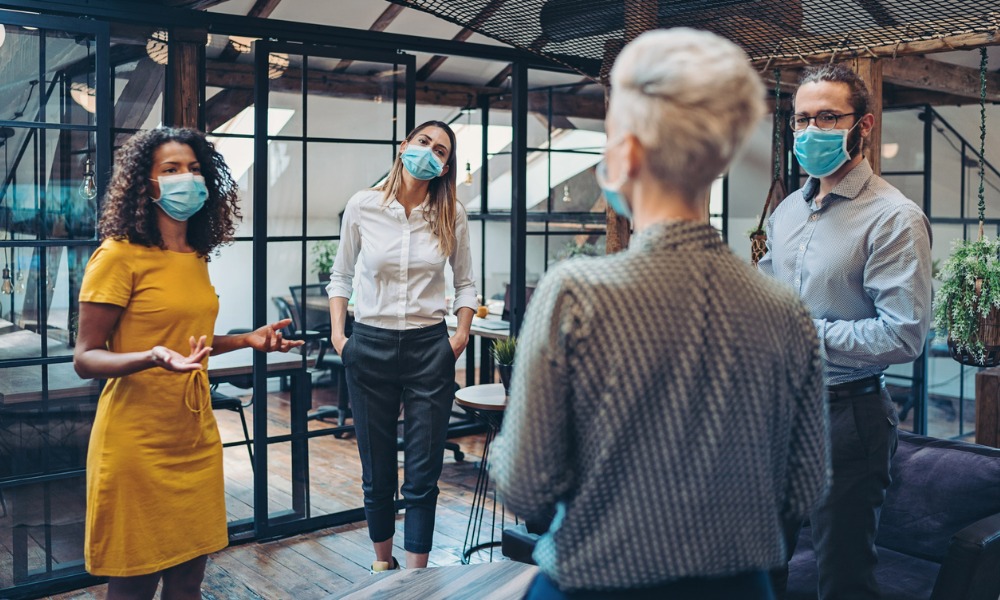 California's indoor mask mandate will end on Feb. 15, according to Governor Gavin Newsom, citing the drop in the province's COVID-19 case rate.
"CA's case rate has decreased by 65% since our Omicron peak. Our hospitalizations have stabilized across the state," Newsom said in a tweet on Feb. 8. "Our statewide indoor mask requirement will expire on 2/15."
Meanwhile, "unvaccinated people will still need to wear masks indoors," he said. Newsom also encouraged people to get vaccinated and to take the booster shot.
In mid-December, Newsom announced the return of the indoor mask mandate from Dec. 15 to Jan. 15. That order came as the per capita rate of new coronavirus cases in California rose 47% through the first two weeks of that month.
Read more: What HR needs to know about vaccine mandate for health care workers
Congressman Ted Lieu cautioned that there should be a lot of considerations before the lifting of safety measures amid the pandemic. "With the rapid decline of Omicron, pandemic restrictions will be lifted sooner rather than later. In considering when to do so, health officials must factor in natural immunity, not just vaccination rates," said Lieu.
But even before the lifting, several celebrities were spotted flouting California's indoor mask mandate during Super Bowl LVI. In the NBC broadcast of the sporting event, Jay-Z, Charlize Theron, LeBron James, Jennifer Lopez and Ben Affleck were seen enjoying themselves at the game without a mask while they were not eating or drinking, according to a Fox News report.
According to data from Los Angeles Times, California reported a seven-day average of 29,122 COVID-19 cases as of 10:30 p.m. Pacific time on Feb. 13. This marks a -67.2% 14-day change. The state also recorded 202 deaths on a seven-day average, equivalent to a 14-day change of +28.3%.
Overall, California has recorded 8,775,825 COVID-19 cases with 81,437 deaths. Nearly five in five (77.9%) Californians are at least partially vaccinated.
Health care workers in California have to get their booster by March 1, as per the state mandate. New York, New Jersey, Connecticut and New Mexico have all enacted similar mandates. Santa Clara County has a similar requirement, with a twist: workers in "high-risk settings," like hospitals and jails, who are granted a medical or religious exemption aren't allowed to stay in their position. Instead, they're to move to a "lower-risk" job setting.
After hospitals in the region complained that the requirement would amplify the current staffing crisis, the county health department created a waiver option, where organizations could get approved to allow unvaccinated employees to stay in their high-risk job settings. However, County Executive Jeff Smith denied six unions' pleas for waivers.
Meanwhile, San Jose has become the first city in California to mandate that its employees have a COVID-19 booster shot.
In just two weeks, the Centers for Medicare & Medicaid Services (CMS) vaccine mandate goes into effect. More than 10.4 million health care workers at 76,000 medical facilities will have to receive their second dose or get an approved medical or religious exemption. Unlike the proposed private employer mandate, the CMS mandate doesn't allow testing options in lieu of vaccination.