Hybrid working will soon be the norm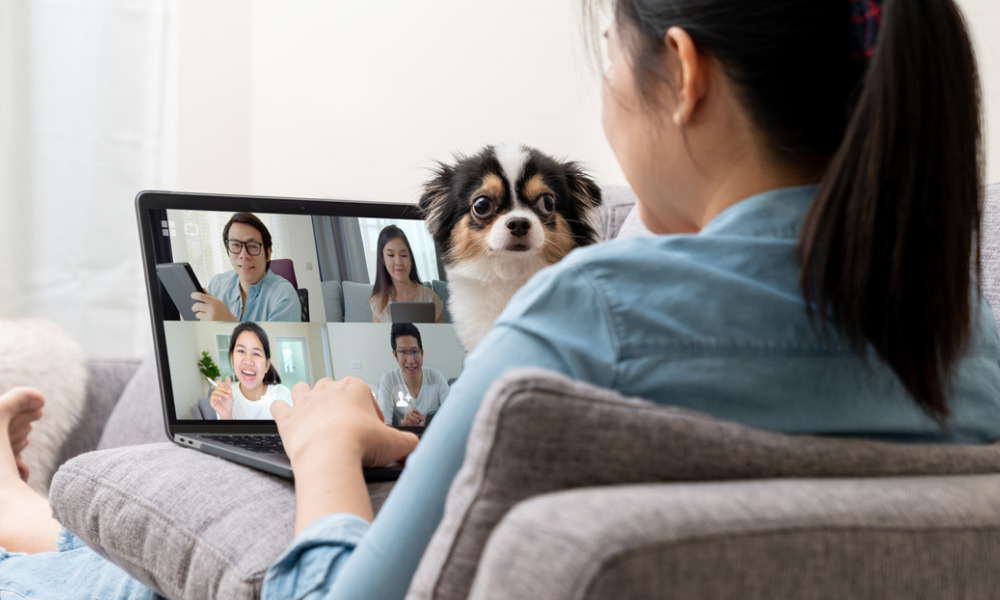 After nearly two years of being fully remote, our expectations of what work should look like have forever changed. With over two in three companies planning to make remote working a permanent policy in the post-pandemic world, leaders have focused on tweaking their engagement strategies to sustain a positive experience. Fortunately, plenty of studies and discussions held through the crisis have offered a clue into what remote staff most expect from leaders.
Read more: Going hybrid? Here's what to factor in your HR policy
Feel happier since remote work
Nearly half of employees (48%) said they feel happier about work since remote arrangements became the norm. Another 41% shared that the shift has not had an impact on their happiness. Furthermore, Globalization Partners' global employee survey found that about one in three workers (34%) feel that their voice matters more now compared to the days in a physical office. About 57% reported no changes in their experience with how companies handled their ideas or feedback, with a mere 9% saying that they feel neglected in the virtual workplace.
The positive findings suggest that companies have been doing well in offering the desired flexibility while ensuring that staff feel heard. However, the study did find that 11% of employees have been feeling 'less happy' since the shift to remote arrangements.
Read more: The hybrid workforce, reimagined
Strengthen connections between colleagues
Their unhappiness may be due to the overwhelming challenges associated with working from home for an extended period. One such issue is the increased feelings of isolation and disconnect from co-workers and the company. About a third of employees (32%) said they've been feeling less connected to their colleagues. Another third (38%), however, have managed to sustain the same level of connection as before, though this has likely required additional effort in our virtual workspaces.
Tackle collaboration issues across time zones
Working remotely has also enabled more collaboration opportunities with team members, especially with those based overseas because you no longer have to be in the same location to set meetings or engage in discussions. The study found that about one in three employees work directly with colleagues based overseas every day of the week. About 12% worked with their overseas teammates at least one in two days, with another 12% doing so at least one in three days.
Given the frequency of working with overseas team members, it's worrying that scheduling meetings across time zones was highlighted as a top barrier to successful work collaboration (26%). The issue has become increasingly challenging for staffers over the past three years, reported the study. It used to be in third spot in 2019, before moving up to the second biggest challenge for staff in 2020. It rose to the first spot in 2021 and was followed closely by issues with process speed (23%), as well as a lack of good communication methods (22%).
Leaders should prioritise easing collaboration challenges in their ongoing talent strategies, especially because staff cited team diversity (58%), improved creativity (51%), valuable global insights (49%), and more productivity (48%) as the top benefits of working in international teams.
Read more: Are managers ready to handle hybrid teams?
Help sustain work-life balance
Another priority to ensure a positive employee experience is to help remote staff maintain a healthy work-life balance. With work and home merging together in our remote arrangements, it shouldn't come as a surprise that employees globally cited having good work-life balance (50%) as the key to being happy at work. Employees also listed being part of a team (41%) and having the right tools and equipment to carry out their work (38%) as vital to ease their remote work experience. This was followed closely with feeling that they're listened to and having their feedback seriously considered (36%).
Read more: How to lead remotely when you've never done it before
Offer strong leadership and a common vision
Above all, sustaining a positive work experience hinges on how staff perceived their leaders. Uncertainty and change will continue to be part of our lives. This is why having strong leaders who offer clear communication and direction in a crisis can convince staff to stay longer with the company. Over 44% of employees said their perception of their leaders have improved since the pandemic. From that pool, over half of staffers said they'd consider staying at their current companies for another three years.
"I believe the greatest challenge for business leaders in working with distributed teams is maintaining motivation and inspiring a common vision," said Charles Ferguson, general manager, Asia Pacific at Globalization Partners. "Away from the physical office, getting to know individual team members, and checking in on how they are managing their work/life balance adds a rather personal dimension to this relationship.
"To lead a happy and successful team, it is necessary to pay close attention to team engagement and ensuring they have a positive experience in the remote setting. Leaders must be cognizant of the values our teams hold dear and remember to recognise their work and contribution, particularly now when we are so physically distant. Equally, leaders must be in tune with the challenges which remote work presents."