Hybrid work arrangements will be 'normal' post-pandemic – what do leaders need to prep for?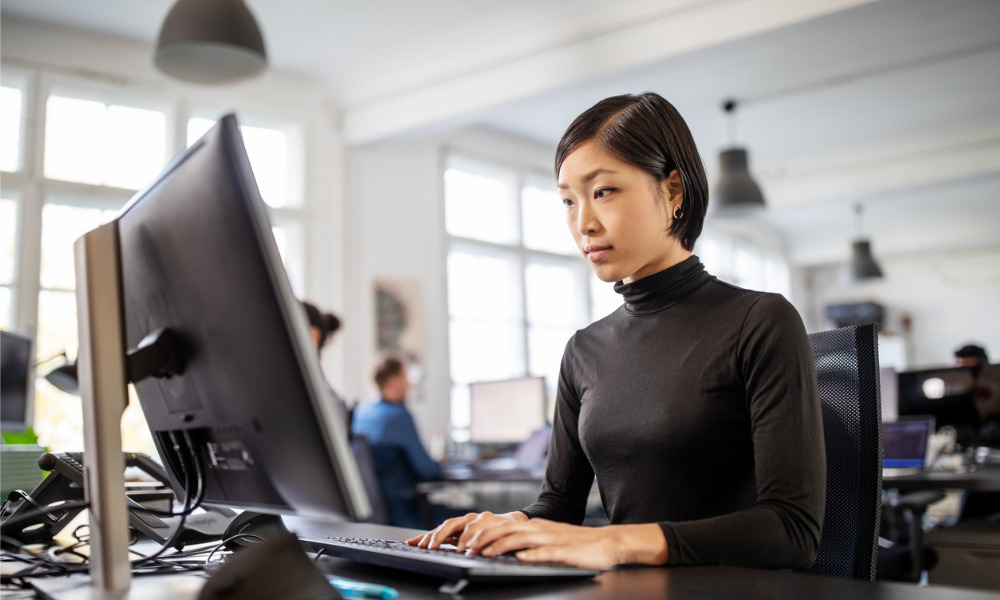 The future of work is now and it's hybrid. As companies mull over uncertain return-to-work plans, they're also considering formally adopting a hybrid work policy in hopes of sustaining a positive employee experience. Many firms, like Amazon, AXA, Facebook, and Fujitsu, have taken the lead and officially announced their permanent policies.
Microsoft forecasted it last year saying workplaces in Asia Pacific will adopt hybrid work arrangements as part of the 'new normal'. It'll either involve flexi-hours or flexi-location. Their research showed that it wasn't technology alone that drove the shift to remote work. The pandemic also forced a necessary mindset change in leaders who had to rethink old ways of working after experiencing relative success of remote work. This was because they'd tried it for themselves and also saw that you can maintain the organisation's productivity levels whether you're in the office or not.
Despite this, the past year has also proven that remote work isn't for everyone. It depended on multiple factors like personal preference and the individual's nature of work. Hence, adopting a hybrid way of working simply made sense. However, how do you actually go about implementing a hybrid policy? What do you have to consider when designing the initiative?
Read more: Is remote work for you? Key factors to consider
The type of flexibility
First and foremostly, managing hybrid work requires a tonne of flexibility, which is something that many employees in Asia have requested for years. But what type of flexibility should you offer your employees? Recent research by EY showed that they expect some form of flex in their jobs or they're going to up and leave the company. The study found that more than half (54%) of employees in the region are likely to quit their current role if they are not offered continued flexibility in where and when they work.
And if given a choice between flexibility in work location and work hours, 87% of employees said they'd prefer flexibility in their work hours. About 88% of employees wanted flexibility in where they worked.
The nature of their work
Another top consideration is the nature of the work. This has been established through the pandemic when some employees in frontline jobs or who dealt with stationery equipment at work were forced to head into the "office" daily. This was considered in government directives on COVID-19, including in Singapore, when leaders listed specific factors that would allow staff to head into work to keep the company operational. Besides those roles, the government consistently urged companies to allow anyone who can work at home, to do so.
Besides the technical specifics of the job role, other aspects of the function matter as well according to Deborah Woollard, vice president, global leadership and team development at Cisco. "It's going to depend on the sort of work as well," she said at the recent HR Leaders Summit Asia. "I think increasingly, the discussion is around: depending on the nature of the work you're trying to do, there might be more optimal ways of coming together. Ideating may always be easier in a face-to-face environment or where you can sort of get connected."
Read more: How to lead remotely when you've never done it before
Different business needs or department work culture
Woollard's comment linked with a point made by Hefen Wong, Director, Development & Organisation Transformation at Government Technology Agency of Singapore (GovTech). She shared how GovTech has been staying open with their work-from-home policy. "We're trying to strike the balance of flexibility depending on the business department's culture," she said. "We do have work from home three days a week, but not in the current 'heightened alert'. It's really up to the division to track and some divisions do set a schedule as to when to return. Some just focus on team meetings – [they] have weekly meetings in person.
"[We try] to provide the flexibility for people to design what works for them. That's where we are currently at, instead of having the whole department ensuring that you only have one practice or another practice."
Read more: Will hybrid working create 'second-class' employees?
Local cultures and labour laws
Additionally, there needs to be the consideration around local cultures or labour laws. EY's study found that regardless of what employees wanted, most do expect a full return to the office after the pandemic. This was attributed to differences in local work cultures: in China and Japan for example, there is more of an 'in-office' culture where face-to-face interactions are valued.
At the same summit, panellist Kellie Twigge, VP People & Culture at BP said the hybrid policy will look very different within the same organisation simply due to geography and differences in local laws. "[It's] just a little bit of different gearing within organisations as well," Twigge said. "So you know the UK is looking at going back June 21st. We won't be doing that in Singapore.
"Our China offices are largely back in a sense of normality. This is kind of the challenge for us as HR professionals – how do you handle those differences? Not just [about] personal preference around wanting to be in the office or whatever, but also just where different countries [in the pandemic]. A lot of us are in regional and global roles and different parts of the organisation are going to be in different stages for quite some time."
Read more: Struggling to sleep? Hybrid work may be damaging your slumber
Global employee experience and well-being
She added that the geographical-related differences can become a critical issue when managing return to work because it can negatively impact engagement. Employees in global teams may share their personal experiences with COVID-19 and it can lead to comparisons. Unfortunately this is something outside of the leader's control though it should be pre-empted and prepped for.
"We're finding that it really is impacting on engagement and fatigue [for] employees as well because some of their colleagues are back in a pub [while] some of them are back locked in their houses," she said. "And so, just kind of be really conscious of that and how we again have that flexibility as we as organisations go through it."