As recruitment plans get back on track, how do you ensure you're hiring the right candidate for the company?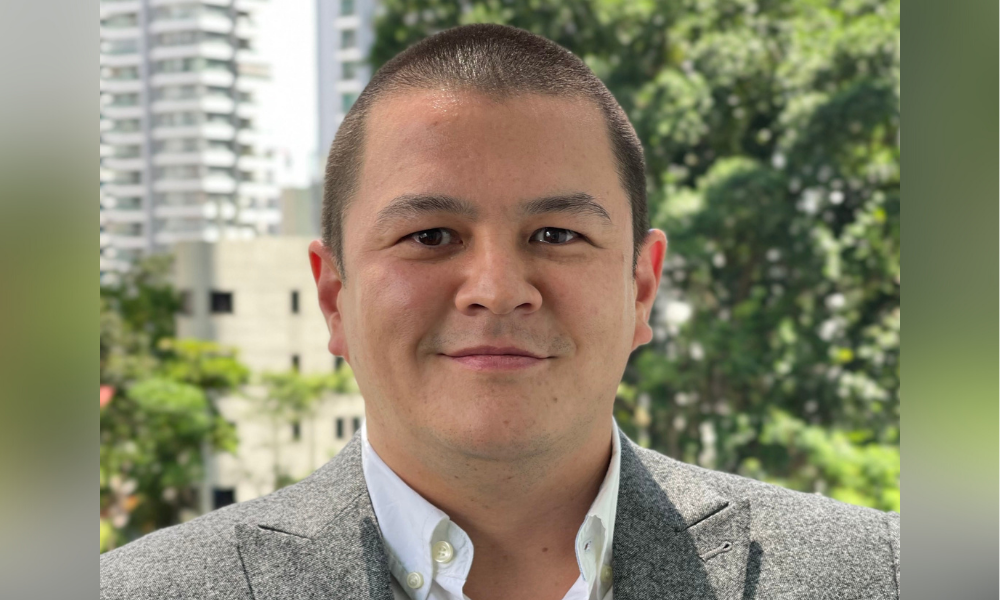 There are so many factors to consider when you're looking to hire the right person for the job – a candidate's skills, attitude, and potential to fit in the job role and company. While leaders in Asia grapple with hiring for potential versus experience, especially in these times when skills are scarce, there's the additional question of the candidate's culture fit. With the hiring process subject to issues like personal bias, is hiring for culture fit a slippery slope for the company's D&I agenda?
Read more: Is your hiring approach all wrong?
Top considerations when hiring
Just before the pandemic hit and halted any company plans to expand their recruitment strategies, a study found that close to half of hiring managers in Asia remained reluctant to evolve their recruitment strategies. Most still stuck to the tactic of hiring based solely on experience. Back in 2019, when faced with a shrinking pool of talent with in-demand skillsets, hiring managers placed the following as top criteria for recruits:
Having relevant experience (64%)
Candidate's ability to learn quickly (57%)
Whether they demonstrated soft skills (48%)
Alignment with company culture (44%)
What a bad hire looks like
Although relevant experience was commonly viewed as important during the recruitment stage, it proved to be less of a factor in measuring the quality of a hire. Unfortunately, one in three new employees still turned out to be a bad hire, according to Robert Walters. Over half (47%) of hiring managers shared that the process of recognising a low-quality hire and mutually addressing the situation can take as long as three months to more than a year. Top reasons why they turned out to be a bad hire include:
Failure to deliver satisfactory work (31%)
Less than desired work attitude (23%)
Inability to adapt to the company's culture (20%)
A study by Robert Half, on the other hand, found that more than seven in ten hires do not fit in with the company culture. Top reasons why employees struggled to 'fit in' were a lack of team spirit (45%), an inability to work collaboratively (45%), or to get along with their new co-workers (38%). A separate study by Robert Half also found that a third of employers (39%) took just two weeks to discover that they'd hired the wrong person. Another 15% of employers said they realised their mistake within a recruit's first week on the job.
Read more: 71% of recruits fail to fit in with company culture
When 'culture fit' becomes a problem
While employers can point out a sore thumb in the team, what if the root problem of 'fitting in' lies in the existing company culture instead of the new staffer? According to research commissioned by The Open University, almost a third of senior managers (29%) admitted that they hired people just like them. Findings showed that employers placed significant importance on educational attainment (86%), cultural fit (77%), tastes and leisure pursuits (65%), and even social background (61%).
"Everyone says: Do [recruits] fit culturally?" said Szen Chew, director, global talent acquisition at Ciena. "What we're trying to do is really reconsider, reinforce, and ensure that cultural fit doesn't just mean, oh it's another someone like us. Because that doesn't create and push the diversity that we're looking for. No, we need to be able to bring candidates that can bring something new to the business, help fill blind spots, push the boundaries, expand horizons, and really equip those teams and the wider organisation for future success. If you keep hiring just mirrors of yourself because it's a good cultural fit, that doesn't help you advance and push boundaries and think outside the box."
Read more: IWD 2021: How to tackle the STEM gender gap
Reinforcing discrimination
What's more, hiring for culture fit can further perpetuate existing bias in the company. Take for example when a female professional sets out to join a company in a male-dominated industry like STEM. See May Soo, senior system engineer at Ciena, is a veteran in the industry with more than 10 years of experience. Ciena has provided a conducive and diverse environment for her to grow and excel in, but she's had her fair share of unfavourable experiences in the past. She cited many challenges in working in a male-dominated industry, such as societal expectations, stereotypes, or the lack of representation in a workplace.
"Personally, I will stand my ground and not give in to bias," she said. "For example, I have once experienced gender bias in a company's hiring process, where the interviewer had requested that I not get married or pregnant in the next 18 months. Ultimately, I rejected the offer as I felt that the criteria was unfair to women." Such biased views may be reflective of that specific hiring manager, or it could imply a wider company culture or practice.
Then there was the time a company reinforced bias in their culture through policy. "The divide can manifest in often overlooked areas – as simple as workplace attire," she said. "In some companies I have previously been with, there were rules that made it compulsory for female employees to change between lab attire such as long pants and polo tees to attire that is stereotypically appropriate for women to meet clients, like skirts and heels. This is challenging because there shouldn't be different dress standards according to gender."
Read more: On diversity and inclusion: Why the misfit may be the best fit
How to ensure you hire the 'right' person
Soo's experiences may be more common than we think and could be a reason why women continue to make up just 30% of the STEM workforce in Singapore, as found by A*Star. So, while hiring for culture fit remains vital to ensure everyone got along, leaders must help hiring managers be aware of their personal biases. That can be done through regular training sessions and workshops, but Szen Chew added that it's best to have more than one manager make a hiring decision. At Ciena, hiring decisions are made by the "consensus of our interviewers" and "never really based on solely one person's view".
He admitted that dealing with personal bias can be especially hard as it could be unconscious. "It's a challenging area to really understand what is bias because it's by nature an unconscious bias," he said. "But we try to hold a mirror up and really one of the things that we're trying to do is ensure that the interview panel is more diverse. Because if there's a more diverse interview panel, there are different thoughts that are coming forward and assessing a candidate, where it's not just always about having the best skills for the job. But do they have the best potential? Do they have a wider presence or insight that can add value in a different way? They can learn the skills that they need over the next few months."