Another executive has been convicted in one of Singapore's most controversial graft scandals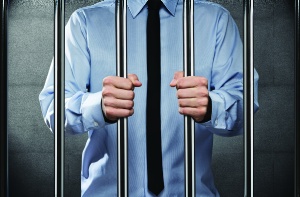 In what is being called as 'one of the largest graft scandals in corporate Singapore history', 66-year-old See Leong Teck, a former ST Marine chief executive officer and president, was recently sentenced to 10 months in jail and a $100,000 fine.
This makes him the fifth of seven
executives
from ST Marine to be convicted of graft and corruption by Singaporean courts.
See pleaded guilty to "one charge of corruption, falsification of accounts, and failure to act honestly and use reasonable diligence in the discharge of his duty as the director of the company," according to
The Straits Times
.
He headed the shipbuilding firm for nearly 10 years and investigators claimed that almost $25 million in kickbacks was paid as part of his tenure from 2000 to 2008, though the practice of giving cash bribes to their customer's employees had been around since 1996.
See is expected to begin his jail term on 31 January.
"Everyone in a company has a role to play in tackling corruption, in particular the HR department since it handles the management of people within organisations," a spokesman for the Corrupt Practices Investigation Bureau once told
HRD
.
HR can put various systems in place such as designated reporting procedures or training initiatives for the employees, they said.
Employees should be able to report corruption in the workplace anonymously, they added.
Alternatively, HR can also introduce job-rotations or block-leave initiatives in order to minimise temptation in a corruption-prone department such as finance or procurement.
Related stories:
MD fined $60k for receiving kickbacks
NKF chief sacked for 'personal indiscretion'
Airport manager convicted of embezzling $477k