The National Kidney Foundation assures public that now former CEO Edmund Kwok's indiscretion has nothing to do with finances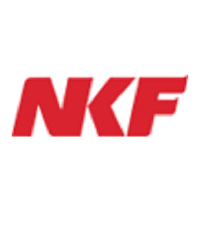 The National Kidney Foundation (NKF) in Singapore disclosed in a press statement early Wednesday (16 November) that its CEO Edmund Kwok has been fired for a 'personal indiscretion', though they did not go into great detail.

But in a news conference on Wednesday evening, "NKF chairman Koh Poh Tiong said the personal indiscretion 'unfortunately involves the CEO and a male staff member,'" reported Channel News Asia.

He also said that the incident has been reported to the police as they were notified by lawyers that it was a 'reportable offence', but refused to add anything further when pressed.

The NKF also assured the public that Kwok's indiscretions were not related to their finances and that business will go on as normal.

"The board of NKF would like to assure all stakeholders, including patients, donors, supporters and employees, that Mr Kwok's personal indiscretion has nothing to do with the stewardship of our finances," they said.

"Our operations are not affected by this matter and our services to patients and beneficiaries continue as per normal."

Kwok, who began serving as CEO in 2013, has yet to comment on his sacking.

This is not the first time that the beleaguered non-profit organisation has been in the spotlight when in 2005 it came to light that then CEO TT Durai had been misappropriating funds for his personal use.

He eventually returned part of the money he stole and spent two months in jail for his indiscretion.

Dealing with troubled CEOs
Misbehaving CEOs can impact an entire organisation and dealing with one "is always challenging and requires careful examination of the situation before any moves should be made," said Kelvin Lim, Southeast Asia's first master coach and founder of Executive Coach International (ECI).

"Possible reasons for their behaviour could include personality traits, lack of emotional intelligence skills, [or] recent changes that induced stress in their lives," he added.

Before it gets to a point where you need to sack a troubled CEO, discretion is key in dealing with them, he said, and sometimes even outside intervention is needed for a new perspective on the situation.

"Senior HR executives or external experts such as leadership or CEO coaches with strong and professional feedback skills could step in to address the issue with the CEO from a professional perspective," he said.