Company also laying off about 75 employees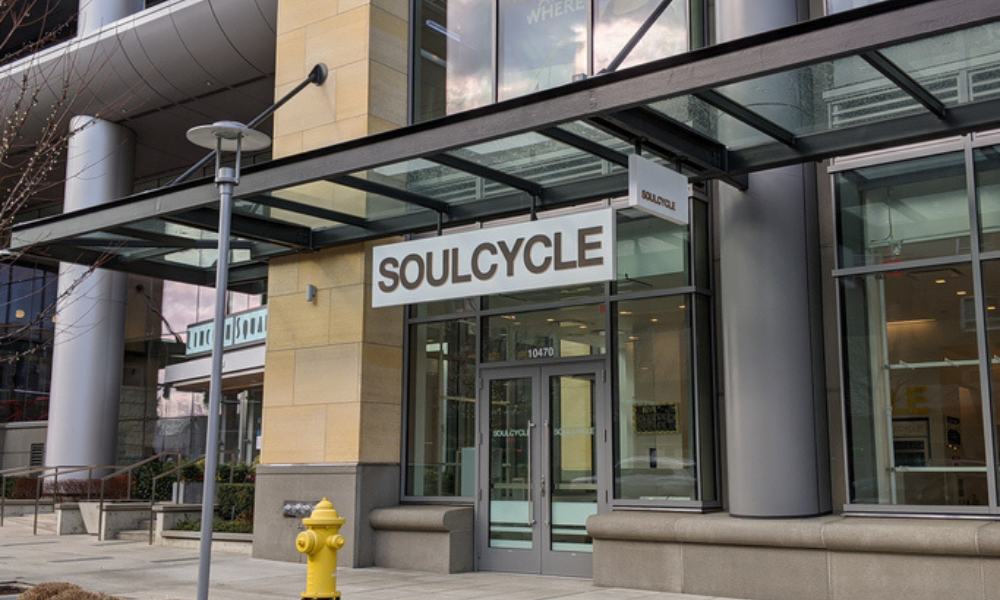 There will soon be fewer SoulCycle studios in California and other parts of the United States.
The New York City-based fitness company is closing its locations in San Jose, San Francisco – SoMa, Beverly Hills, Newport Beach, Del Mar, reported CNN.
Overall, the company will shutter around 20 of its 83 studios, including six in the New York City area and others in Washington, DC, Massachusetts, Illinois, Florida and Georgia. The company will also completely exit Canada with the closing of its Toronto studio.
Read more: WorkStep CEO: Frontline workers remain in high demand
"As riders continue to return to in-studio classes there have been many shifts as a result of the pandemic," a SoulCycle spokesperson told CNN Business in a statement. Some of those shifts, said the spokesperson, are geography-based and the company "assess[ed] whether there is an opportunity to right-size in certain markets." Customers who frequent a studio that's closing were recently informed via email.
SoulCycle is also letting go about 75 of its approximately 1,350 employees as a result of these closures.
This comes after Peloton, a New York City-based exercise equipment manufacturer, joined the growing list of American employers reducing headcount ahead of an anticipated recession. Last week, the company told employees that it's cutting roughly 780 jobs, including in delivery and in-house support, as it will be closing a significant number of its 86 retail locations and is planning for an "aggressive" reduction beginning in 2023.
During the pandemic, roughly one-third of fitness locations closed, resulting in the loss of 1.5 million jobs, CNN reported, citing a report from IHRSA, a fitness advisory group.
Calm.com Inc., producer of meditation and wellness app Calm, is also laying off 20% of its staff, according to a memo sent by CEO David Ko to employees, The Wall Street Journal reported. Approximately 90 of the San Francisco-based firm's roughly 400 employees were let go, according to the report.
Twitter is scaling back its offices in different cities across the world. The social media giant will reduce office size in San Francisco, New York, Tokyo, Mumbai and Dublin, reported Bloomberg. In San Francisco, the company will vacate an office on Tenth Street directly behind the Market Street headquarters, according to the report, citing an email sent to employees.
In July, Chipotle shut down a restaurant in Augusta, ME where workers previously filed to unionize. Staffing shortage is the biggest reason for the decision, said Laurie Schalow, chief corporate affairs officer at Chipotle, according to a CNN report. Schalow also said that it's been even harder to find managers to lead the restaurant.
Meanwhile, Meta is delaying deciding whether to hire interns so that it has more time to assess staffing needs, reported Bloomberg. Apple Inc. also plans to slow hiring and spending growth next year, Bloomberg News reported.
On the other hand, IBM is "continuing to hire" amid the threat of recession. Also, Citigroup has announced plans for a hiring spree to fill a new division.
"Tech companies who feel they've achieved economies of scale with their traditional office workforce are reducing headcount in that environment, while employment numbers on the front lines, such as linguistics, manufacturing and everything that's involved with non-desk work, continue to grow," Dan Johnston, co-founder and CEO of WorkStep, a San Francisco-based workforce retention technology company, told HRD. "We're not seeing layoffs or pull back whatsoever there."
Related stories