Company also plans to close retail locations, warehouses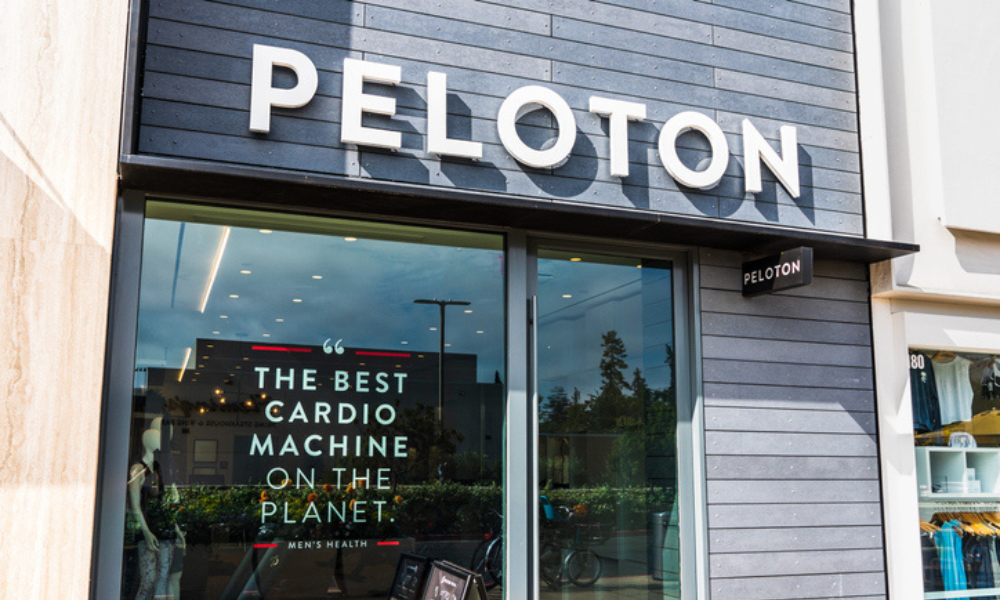 The hits just keep on coming – Peloton, a New York City-based exercise equipment manufacturer, has joined the growing list of American employers reducing headcount ahead of an anticipated recession.
The company told employees Friday that it's cutting roughly 780 jobs, including in delivery and in-house support, CNBC reported. Peloton will also be closing a significant number of its 86 retail locations, planning for an "aggressive" reduction beginning in 2023.
Read more: How HR leaders should manage layoffs ahead of recession
Additionally, the company will be exiting last-mile logistics by shutting down its remaining warehouses and shifting delivery work to third-party providers like XPO Logistics. "The shift of our final mile delivery to 3PLs will reduce our per-product delivery costs by up to 50% and will enable us to meet our delivery commitments in the most cost-efficient way possible," CEO Barry McCarthy wrote in a memo to employees.
When McCarthy became CEO in February, Peloton announced it was cutting 2,800 jobs, about 20% of corporate positions. The company also scrapped plans to build a sprawling production facility in Ohio. In July, the company announced it would stop all its in-house manufacturing to instead expand its relationship with Taiwanese manufacturer Rexon Industrial. Peloton also suspended operations at its Tonic Fitness facility through the remainder of 2022.
Peloton's job cuts come on the heels of Calm.com Inc., producer of meditation and wellness app Calm, laying off 20% of its staff, according to a memo sent by CEO David Ko to employees on Thursday, The Wall Street Journal reported. Approximately 90 of the San Francisco-based firm's roughly 400 employees were let go, according to the report.
Due to the economic downturn, three out of four (78%) American workers are fearful they will lose their jobs, according to a survey from Insight Global, a national staffing services company. The survey of 1,004 American workers was conducted in June, as several major brands in the country began trimming their workforce.
Nearly half of managers (49%) are more worried than non-management employees (34%) about losing their job if there is a recession. Furthermore, 87% of managers say they would be likely to lay off employees should there be a recession.
Meanwhile, 56% of American workers say they don't feel financially prepared for a recession or they don't know how they would prepare for a recession. More than half (54%) would be willing to take a pay cut, even with inflation at a 40-year high, to avoid being laid off if there were a recession.
"It's unfortunate we're already seeing some companies turn to mass layoffs because I believe layoffs should be the absolute last resort," said Bert Bean, CEO of Insight Global. "Instead, I encourage leaders to consider other solutions, such as building a plan that avoids layoffs and helps you grow through a recession. Get your employee base executing on that, because when you bounce back from a recession, you'll need your people more than ever."
Of course, HR leaders who experienced the global recession of 2008-2009 are better positioned to weather this potential storm. They've learned what works and business leaders will be turning to them to take the helm. As for HR professionals who are about to enter uncharted territory, this will be trial by fire.
"You never know how long these scenarios will last," Jaemi Taylor, managing director in the HR practice of Allegis Partners, told HRD. Before joining the New York City-based executive search firm, Taylor spent nearly 20 years recruiting HR leaders, having worked for Robert Half, Beacon Hill and ChapmanCG.
"I've worked with HR leaders during COVID who asked the CEO or the board for more time, whether that's a quarter or a month, before making drastic cuts," Taylor says. "You want to review critical hiring, determine critical business initiatives and most importantly, avoid knee-jerk reactions."