Automate tasks, centralize data, and streamline processes with the best HRMS solutions available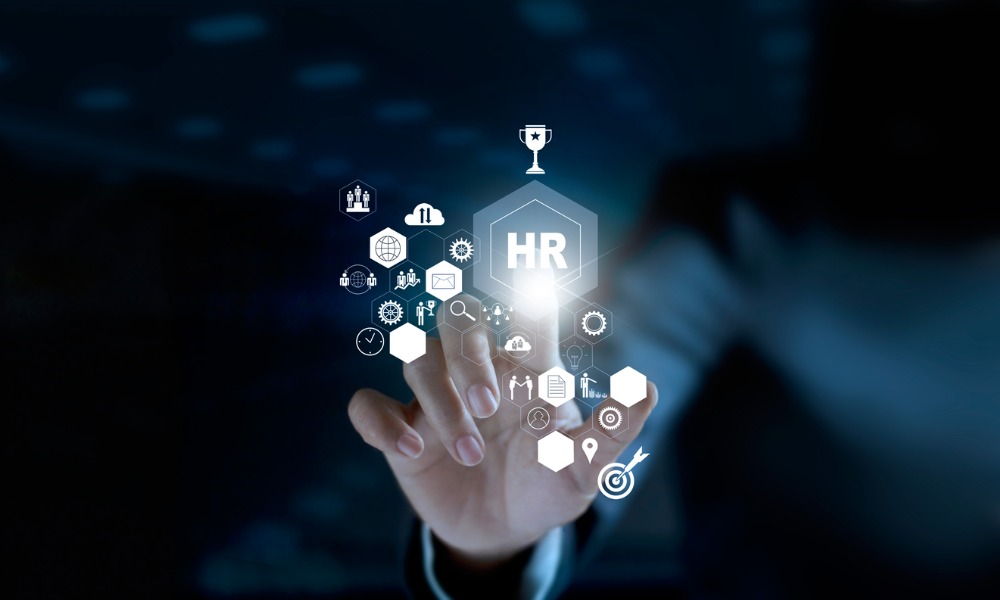 Human Resource Management Systems (HRMS) are cloud-based software solutions that revolutionize human resource management through automation, efficiency, and improved employee satisfaction.
Bid farewell to data entry by hand. HRMS helps you automate recruitment, onboarding, performance management, timekeeping, payroll, and benefits administration. The result? Lower operational cost, greater efficiency, and higher-level strategic HR tasks.
There are also some potential challenges associated with implementing HRMS. But with careful planning and execution, organizations can overcome these challenges and reap the many benefits of HRMS. This article will ensure that you find the best HRMS that optimizes your HR department.
Here are some of the best HRMS software solutions available:
Paylocity is your single HRMS with expert services, innovation and technology. Its main purpose is to improve the effectiveness of the HR/payroll functions, but it has other features that are useful for HR professionals anywhere in the world.
Here are a few reasons why Paylocity is on our list of best HRMS:
Modern Workforce Management: Paylocity provides the latest solutions in HR and payroll management, which empower your workforce while improving operational efficiency.
True Partnership: Paylocity attaches great importance to customer engagement. It works on receiving feedback on how to advance the usability of the product. It is not just a piece of software, but a partnership.
Innovative Development: Paylocity concentrates on providing innovative features and experiences that attract your employees. As such, you'll continue to keep your company ahead of the industry.
Exceptional Customer Service: Paylocity continues to receive praise for its quality of service.
Through its solutions for Payroll, Workforce Management, Human Resources, Talent, Benefits, Employee experience, and Data insights, Paylocity has developed a comprehensive suite to suit your organization.
Rippling has developed an all-in-one system for HR management. It integrates several employee management functions such as payroll, benefits, training, devices and applications in one conveniently available platform.
What could make Rippling the best HRMS for your organization?
All-in-One HR Platform: Rippling is a system that makes it easier for businesses to manage HR, IT and finance. It brings together diverse workforce systems like payroll, expenses, benefits and devices in one consolidated system, no longer requiring different platforms.
Complete Employee Lifecycle Management: Rippling enables businesses to easily manage all aspects of the employee lifecycle through a single platform. All HR tasks from onboarding to offboarding operate from one place.
Four Key Categories: Rippling provides a full range of HR software products that include HRCloud, ITCloud, FinanceCloud, and Unified Workforce Management Platform Integrations. A solution for all of your HR needs in one place.
Seamless Third-Party Integrations: Rippling has one of the widest arrays of third party integrations, which include popular apps like Slack, Google Workspace, Asana, Github, 1Password, ZenDesk etc.
Adopt Rippling's integrated system that streamlines HR and workforce management, and follow the footsteps of satisfied customers who love it because it is efficient and convenient.
With Paycom's integrated HRMS system, employees can put in and manage their HR information such as payroll data. This frees up HR teams from administrative tasks, enabling them to channel time and effort on business issues that are meaningful and strategic.
Key Benefits of Paycom:
Employee-Managed Data: Puts control of HR information back into the hands of the employees who are more likely to provide the most efficient and accurate information.
Dedicated Customer Service: Paycom provides exceptional customer support for your HR processes to operate smoothly.
Seamless User Experience: Paycom offers a single-platform solution with simple HR solutions in return for the best ROI for your HR technology.
Beti: Paycom's signature payroll solution allows employees to view their payroll data, detect errors and corrections at their own discretion. When it is used with other Paycom tools, it gives insightful information, making it one of the best HRMS tools today.
Deel is a HRMS that makes the process of hiring and managing staff easier at the global level. Deel provides businesses and teams with the means, capabilities, and directions of working together seamlessly.
Why is Deel part of our list of best HRMS systems? Here are a few reasons:
Global HR Management: Deel's global-first HR platform makes handling HR easy for the whole team, no matter where they are located worldwide.
Simplified Payroll: It enhances the payroll process whereby it makes payments to employees, contractors just with few clicks thereby reduces the workload of the HR team.
Compliance and Regulations: Deel addresses the intricacies of the local laws and regulations.
Reporting: Deel HR gives out global cost information, number of employees, payroll records, and customized dashboards for informed decision making.
Integrations: Deel enables integrating users' preferred HR platforms, accounting software, and hiring tools in a seamless manner through data sync automation across the HR tech stack.
Not sure about the local salary for a developer in Brazil? 🇧🇷
What's the maternity leave policy in the UK? 🇬🇧
How about your total employment costs in Korea? 🇰🇷

Forget the hassle of searching for information across multiple tools, documents, or platforms. Ask, and Deel IQ gets… pic.twitter.com/luU1iBI1vi

— deel (@deel) October 12, 2023
Leverage Deel to improve your global workforce and HR operations by ensuring compliance while improving efficiency across the globe.
Payworks is a leading cloud-based HRM system that makes the employee life cycle as straightforward as possible while ensuring world-class customer support.
So why should you choose Payworks for your organization?
Seamless Integration: By using a single database across all Payworks products, such as payroll and HR, data rekeying is eliminated.
Secure Data Storage: Having two national data centers helps to ensure that the confidentiality and privacy of employee information is not compromised.
Compliance Assurance: Payworks also manages overtime, provincial rules, as well as remittances submitted by the client, for compliance.
Modern UI: The new technologies such as mobile self-service and online timesheets do not require any help from IT support because they offer a user-friendly interface.
Funds Management: To make employee payment secure, pay works follow governance, funds' management industry-leading practice.
Payworks also offers customized solutions for small businesses, corporations, and franchises. It's one of the best HRMS tools for any business of any size.
Personio revolutionizes HR management by automating tasks and centralizing data, enabling HR teams to focus on critical issues.
Here's why Personio is a must-have for your organization:
Expedite Hiring: Effortlessly post your jobs, monitor what works best, streamline the applications, and get informed feedback for an optimal selection process.
What's your favorite #feature in Personio? For Donal Maples at Core, it's job multiposting. ✨

As part of the #recruitment team at Ireland's largest marketing communications company, being able to get job openings live quickly allows him and his team to hit targets efficiently. pic.twitter.com/PNIf8wQe0n

— Personio • The People Operating System (@PersonioHR) August 10, 2023
Centralize Employee Data: Do on-boarding, centralize HR data, track employees' attendance and absences in one location, resulting in increased efficiency and performance.
Simplify Payroll: Provide current employee data in an efficient manner for accurate and timely payroll.
Facilitate Professional Development: Do annual performance reviews, take notes during performance meetings, and monitor professional development progress.
Integrate with Other Tools: Connect to Personio existing specialist solutions, sync data and stop manual transfer among tools.
monday.com is a game-changing project and task management platform offering a streamlined and user-friendly interface. It works just as well as an HRMS, and there are several reasons why we consider it one of the best:
Customizable Workflows: Empower your team with a plethora of no-code building blocks, allowing them to tailor workflows to their specific needs.
Effortless Integration: Seamlessly combine apps and integrations within the Work OS to manage every aspect of your work. From customizing apps to enhancing business operations with different tools, monday.com has got your back.
Dashboards: Craft personalized dashboards to track progress, timelines, and budgets, and generate detailed reports. Easily assign and prioritize tasks, share files, and monitor team activities.
Automations: Set up automated notifications for task deadlines and real-time updates, streamlining communication, and eliminating the need for time-consuming meetings and emails.
Gantt: Access powerful Gantt charts for project planning and execution. Visualize milestones, deadlines, and essential project details with ease.
Kanban: Manage various workflows in one place using ready-to-use templates. Enhance collaboration, streamline communication, and access real-time dashboards.
monday.com offers the ultimate work OS with intuitive features and seamless integrations. Make work simpler, more efficient, and highly collaborative. Try it today!
Namely is one of the best HRMS platforms for small and mid-size businesses seeking a comprehensive and efficient solution for their HR needs.
Here's why Namely is the right choice for your organization:
Newsfeed: Empower employees to share milestones and appreciate colleagues while directly integrating with Slack.
Continuous Feedback: Facilitate constructive feedback and recognition of outstanding work to boost employee engagement.
Performance Review: Simplify assessment cycles with configurable performance appraisal forms.
Goal Tracking: Efficiently manage and monitor company and employee goals.
Mobile App: Enable candidates to apply, get interviewed, and hired using their smartphones via the Namely mobile app.
Personal Payroll Data Hub: Allow employees to access and update their payroll information in one central location.
Compliance Library: Stay up to date with employment regulations and access tools for compliance.
Law Alerts: Simplify the management of a multi-state workforce with state-by-state comparisons of employment regulations.
Learning Management: Offer over 300 training modules for employee learning and development and upload your own training modules.
Live Advisors: Gain unlimited access to certified HR advisors to address a range of compliance issues.
Namely's commitment to managing HR tasks, benefits, payroll, and compliance ensures your organization can operate seamlessly and effectively.
Explore the world of HR management with Namely, trusted by industries across all states. Take advantage of managed services that simplify payroll and benefits administration, saving you costs compared to hiring specialists.
Formerly known as TSheets, Intuit's QuickBooks Time revolutionizes employee time tracking and scheduling, simplifying tasks like payroll, invoicing, and job costing.
Its precise GPS time tracking and timesheet compliance system ensures accuracy, whether your team works remotely or in a hybrid setting.
What makes QuickBooks Time the best HRMS when it comes to time tracking and scheduling?
Team Scheduling: Create versatile schedules, assign tasks, and keep your team informed about their daily responsibilities.
Accurate Timesheets: Capture error-free timesheets with geolocation tagging and precise time entries down to the second.
Reporting: Leverage efficiency reports and analytics to scope jobs, prepare payroll data, and gain insights into employee performance.
Automation: Simplify tasks and project management with error-free notifications and project approvals.
Customization: Tailor QuickBooks Time to your specific business needs, selecting the tools and data that matter most.
Anytime and Anywhere: Access QuickBooks Time's cloud-based platform from most devices with a supported browser and internet connection.
GPS Tracking: The mobile app allows location sharing while clocked in, enhancing accuracy.
Time Clock Kiosk: Utilize facial recognition and biometric data for time tracking.
Integration: Seamlessly connect with Intuit HRMS solutions like QuickBooks Online and QuickBooks Online Payroll, along with various third-party software.
Elevate your time management and HR tasks with QuickBooks Time, the go-to solution for over 7 million users worldwide.
Oracle PeopleSoft is your gateway to a user-centric integrated enterprise-level HRMS. This robust platform doesn't stop at HR; it extends to customer relationship management, financials, supply chain management, and enterprise performance management applications, adapting seamlessly to diverse business processes.
Key Features:
Customization: Oracle PeopleSoft empowers you to efficiently tackle your critical business tasks through highly customizable tools and technologies.
Data Organization: Seamlessly manage employee information, departments, tasks, and benefits. It provides a central hub for all HRMS-related processes.
Integration: Harness the power of Oracle ERP Cloud, where business and HR processes merge. Explore features like materials management, specific industry applications (e.g., automotive, communications, higher education), and the comprehensive ERP software package.
Read more about Oracle PeopleSoft's product features in our software review.
Oracle PeopleSoft is tailored for small- to medium-sized businesses, offering an intuitive platform to streamline human resource management and back-office operations.
Industries that benefit from Oracle PeopleSoft include healthcare, the public sector, education, research, professional services, and financial services.
Empower your business with Oracle PeopleSoft's comprehensive HRMS and integrated applications, designed to streamline processes and drive efficiency across multiple industries.
Many people use HRIS and HRMS interchangeably, as they are similar types of software commonly used in HR. Nonetheless, it is possible to identify three crucial areas of distinction between the two systems.
Essentially, HRIS systems' main concern is information on personnel data and automated HR functions like payroll and time attendance. The HRMS systems encompass a wide range of suites such as performance management, recruitment and onboarding, training and development among others.
In general, HRIS systems are ideal for small companies with basic HR requirements. In the case of huge companies that have complicated HR needs, the HRMS systems prove to be much better.
Introducing an HRMS system to your organization calls for training and a bit of change management. Analyzing the costs involved in the implementation and maintenance of an HRMS system is also important. Nevertheless, the advantages of increased efficiency, accuracy, and employee experience make up for the initial hiccups.
It's important to determine your unique HR requirements and evaluate those software options against functionality, ease of use, scalability, ability to integrate with other software, and quality of customer support. Choose from among the best HRMS tools we've outlined for you – we hope you find one that matches your organization's needs!
Which HRMS is the best fit for your organization? Feel free to share your thoughts in the comment section below.