Looking for the best applicant tracking system to streamline recruitment? You've come to the right place. See if any of our choices are a match for your organization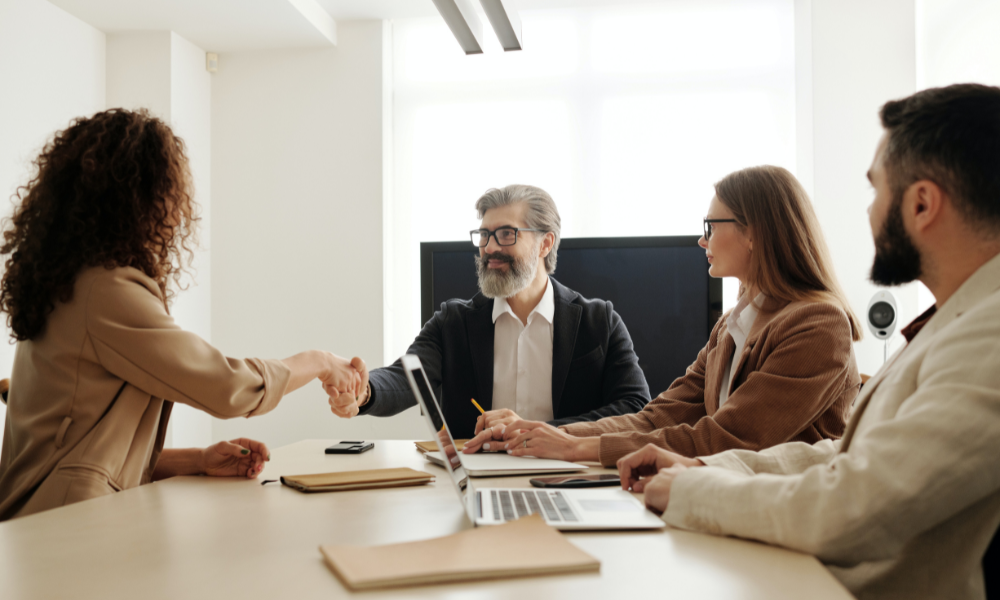 An applicant tracking system or ATS provides HR teams with efficient, time-saving tools to streamline the recruitment process. Resumes from applicants are collected, sorted, and organized. Applicant tracking systems help keep tabs on applicants by consolidating this data, resulting in a more organized pool of potential hires.
Some programs also include sophisticated job-posting capabilities and relationship-building apps. Since it may function independently and as part of a larger portfolio of HR management solutions, applicant tracking systems have earned a reputation for flexibility.
A complete talent acquisition ecosystem can be built when the best applicant tracking system is combined with onboarding software and recruitment marketing tools.
There are many applicant tracking systems to choose from, and we've narrowed it down to 10 of the best. Here they are, listed in no specific order:
SmartRecruiters is a cloud-based platform that elevates and streamlines talent acquisition. It simplifies applicant tracking, transforms recruitment with user-friendly tools, fosters collaboration, seamlessly integrates with existing systems, and harnesses AI-driven efficiency. Its mobile accessibility makes it an ideal solution for modern recruitment needs.
SmartRecruiters Features
The platform offers an array of robust features:
Comprehensive functionality: SmartRecruiters manages recruitment from job posting to onboarding. A central platform simplifies hiring.
User-friendly interface: The platform is simple for recruiters and job searchers. Its interface design enhances user experience.
Collaborative hiring: SmartRecruiters streamlines hiring by centralizing communication, feedback, and evaluations, reducing emails and spreadsheets.
Integration capabilities: The platform integrates job ads, assessments, background checks, and HR systems. Integration streamlines processes, minimizes manual data entry, and boosts productivity.
Candidate sourcing and screening: SmartRecruiters' AI-driven candidate sourcing and resume screening enable recruiters to identify top prospects quickly. These technologies save recruiters time and discover outstanding prospects.
Mobile accessibility: Recruiters can handle hiring on the move with SmartRecruiters' iOS and Android apps.
For more reasons why SmartRecruiters is one of the best applicant tracking systems today, read our SmartRecruiters Review.

Workable is a powerful applicant tracking system designed to simplify the entire employee-employer journey. With a focus on bringing together innovative concepts, top-notch talent, and perfect job matches, Workable empowers companies to discover, hire, onboard, and oversee the best candidates for their requirements.
This all-inclusive platform seamlessly leads organizations through each phase, guaranteeing effective candidate attraction, assessments, requisitions, approvals, offer letters, onboarding, and continuous employee management.
Here are some features that make Workable one of the best applicant tracking systems:
Workable Features
Sourcing & Attracting Candidates
Job board posting for 200+ sites simultaneously
Automatic translation in six languages
Mobile-friendly searchable careers page
People Search for candidate filtering and shortlisting
Integration with LinkedIn's Recruiter and similar platforms
Evaluating & Collaborating
Anonymized screening for fair evaluations
Interview kits and scorecards for objective assessments
Video interviews and Zoom integration
Cognitive and personality-based pre-employment tests
Integration with Google Calendar and Microsoft Outlook
Automation
Custom email templates for faster communication
Developer API tools for advanced reports and analytics
Fast-track approvals and compliance navigation
Sentiment analysis for feedback and improvement
Onboarding & Management
Customizable onboarding portal for new hires
Welcome messages and communication features
Templates for guiding new hires and tasks
Secure document storage and e-signatures
Employee self-editing and organizational chart
Service & Support
Award-winning support team with rapid response
ISO-certified for security and data protection
July was a busy month for us! We made significant improvements to our integration with Slack, our mobile app, AI Recruiter, and the "Candidates" page. Check it all out: pic.twitter.com/8rFupOJTn2

— Workable (@Workable) August 15, 2023
To find out more about this applicant tracking system, check out our Workable Review.

Jobvite is a talent acquisition software that streamlines the hiring process by bringing all recruitment aspects together within a user-friendly platform.
Managing the diverse stages of the talent journey can be overwhelming. Jobvite effectively tackles this challenge by providing a unified solution that covers every facet of talent acquisition.
Jobvite Features
Robust employer branding: Customizable career site showcases company values and culture
intelligent sourcing: Automated candidate engagement enhances the quality of hire
easy workflow configuration: Hiring processes are tailored by location, department, and role
Benchmark reporting: Compare hiring outcomes to industry standards for optimization
data-driven innovation: Insights for strategic recruitment throughout the talent lifecycle
AI-backed automation: Merging AI with a human touch for efficient recruiting
Integrations: Seamless integration with 300+ HCM tech solutions, including ADP and UKG
Find out the features that make JobVite among the best applicant tracking systems by reading our Jobvite Review.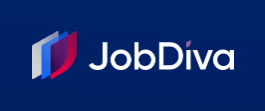 JobDiva is an all-in-one software-as-a-service (SaaS) solution that combines multiple tools, including applicant tracking software, customer relationship management (CRM), and vendor management system (VMS).
The software streamlines operations by syncing your company's job board subscriptions and VMS, enhancing the recruitment process.
JobDiva Features
Applicant Tracking System
Automates candidate sourcing and hiring tasks
Advanced technology refreshes talent pools in real time
Allows HR teams to focus on impactful work
Patented Search Technology
Searches candidates based on actual years of experience
Ensures candidates meet specific job requirements
Produces accurate shortlists tailored to job requirements
Identifies top candidates quickly
Resume Harvester
Automates resume sourcing from online postings
Filters results based on job requirements
Candidate Marketing
Engages specific talent pools with customizable messages
Avoids duplicate candidate contacts
Provides email receptivity analytics
Business Intelligence (BI) Tools
Offers real-time insights into finances, job placements, and productivity
Exportable and shareable BI reports
Redeployment
AI-powered matching for future redeployment
Builds a strong candidate pool efficiently
VMS Synchronization
Syncs data from major Vendor Management Systems
Real-time job requirement syncing
Harvests talent from your organization's subscriptions
Access real-time data updates and business insights
Collects and indexes data from major VMS
Aligned with stakeholders in the service pipeline
For more on one of the best applicant tracking systems in the industry, read our JobDiva Review.

Teamtailor is a versatile applicant tracking system designed to accommodate businesses of all sizes. It's user-friendly and efficient, empowering HR professionals in improving their hiring decisions. This is one of the reasons why Teamtailor is among the best applicant tracking systems available today.
Teamtailor Features
Employer Branding
Visual career sites that set companies apart
Showcase brand identity and attract candidates
Optimized career sites for visitor-to-applicant conversion
Customizable campaign pages with pre-built templates
Candidate Experience
The connect feature keeps candidates engaged
Subscriptions and notifications for relevant job openings
Measure candidate satisfaction with Net Promoter Score (NPS) surveys
Candidate chat and engagement
Recruit and Analyze
Customizable recruitment funnel and drag-and-drop candidate movement
Collaboration with internal teams for better results
Automation features like Triggers for efficient tasks
Analytics for data-driven decision-making and progress tracking
Don't miss our Teamtailor Review to learn more.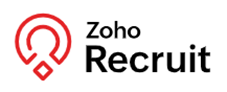 Zoho Recruit is an applicant tracking system and a CRM, unified in one efficient platform.
This all-encompassing package equips both staffing agencies and internal HR teams with essential tools to match ideal candidates with suitable positions.
Zoho Recruit offers a holistic solution for talent acquisition through its scalability, customization, and remote hiring capabilities. This platform empowers HR professionals to efficiently source top talent, manage resumes and interviews effectively, and prevent missing out on exceptional hires. These are just a few reasons why Zoho Recruit is one of the best applicant tracking systems in our book.
Zoho Recruit Features:
Source and Attract
Memorable candidate experience showcasing company culture
AI Candidate Matching by Zia, the AI assistant
Custom Branded Careers Site in over 25 languages
Social Recruiting through social media promotion
Exclusive Source Boosters for efficient candidate sourcing
Track and Engage
Streamlined Candidate Database from various sources
Talent Pipeline Management for tracking progress
Talent Pools categorizing candidates for speedier hiring
Candidate Portal for direct mobile-friendly engagement
Automate and Hire
Custom Workflows with tailored rules and notifications
Offer Letters with built-in e-signatures for swift approvals
AI Recruitment tools for efficient sourcing
KPIs, Custom reports, dashboards, and recruitment forecasting
Seamless onboarding process
To learn more about these and features, read our Zoho Recruit Review.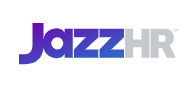 JazzHR equips HR managers and recruiters with the tools they need to implement efficient and scalable recruitment strategies. The end result is a simple, streamlined hiring process.
JazzHR features tailored workflows, document management, collaboration tools, and streamlined communication channels. All this to ensure that HR professionals stay organized and efficient throughout the entire hiring journey.
JazzHR Features
Applicant Tracking
Tailor job posting workflows to your organization's needs
Use pre-built templates for efficient candidate communication
Sync email notifications seamlessly with JazzHR tasks
Candidate Experience
Incorporate branding into emails and career pages
Keep candidates informed at every step
Equip the hiring team with resources for effective interviews
Candidate Sourcing
Distribute postings to various channels, including job boards and social media
Attract candidates by highlighting your company as an ideal workplace
Review resumes on the go with Candidate Quick Screen
Collaborative Hiring
Collect timely feedback from the hiring team
Synchronize schedules across multiple calendars
Facilitate informed decision-making with candidate ranking
Compliance & Reporting
Easily meet reporting obligations
Generate customized reports for actionable insights
Monitor long-term recruitment trends through recruiting pipeline reports
Employer Branding
Enhance visibility across social media platforms through custom careers pages
Shape positive candidate experiences with branded message templates
Streamline interactions with automated messaging
Offers & eSignatures
Digitize new-hire paperwork for efficiency via eSignature
Easily access offer letters and documents with centralized document management
No two SMB hiring strategies are the same. But there are commonalities among the top approaches that lead to long-term success. 🤩 Find out what the best small business hiring strategies look like in our latest blog: https://t.co/iTKwoz8Iw6 pic.twitter.com/3m0uQc1tQX

— JazzHR (@JazzDotCo) August 18, 2023
Our JazzHR Review goes over all the features that make JazzHR among the best applicant tracking systems in the market.

Recruitee stands as a collaborative hiring platform that merges an applicant tracking system with indispensable recruitment tools. This all-inclusive software serves as a valuable asset for HR teams, offering effective candidate sourcing, screening, and recruiting capabilities.
Recruitee delivers a unified platform covering four key products: employer branding, job promotion, talent sourcing, and applicant tracking. Its user-friendly design streamlines the task of attracting and retaining top talent, all while ensuring organizational efficiency.
Across the globe, Recruitee has earned its reputation as the preferred software solution for numerous fast-growing SMBs. No list of the best applicant tracking systems would be complete without it.
Recruitee Features
Identify:
Customizable pipelines
Role assignments and visibility settings
CareersHub for building a branded careers site
Multi-language functionality
API & Webhooks for seamless integrations
Source:
Multi-posting & smart campaigns to promote job openings
Access to 2,900+ free and paid job boards
ReferralsHub for employee referral programs
Interview:
Fair evaluations for unbiased feedback
Knockout questions for automated pre-screening
Communication automation to engage applicants
Evaluation templates for standardized assessments
Hire:
E-signature integrations for efficient onboarding
Talent pools to manage potential candidates
Improve:
Reporting with personalized dashboards and custom reports
GDPR compliance and automation tools
Dedicated Customer Success team support
Learn about these features and more by reading our Recruitee Review.

Hireology is a versatile HR and recruitment platform, dedicated to simplifying talent acquisition and administrative processes for businesses.
With Hireology's user-friendly system, HR teams gain the ability to effectively market job openings, streamline hiring procedures, and ensure post-hire productivity and compliance through a comprehensive suite of employee management tools.
Hireology takes the complexity out of recruiting and HR functions, enabling organizations to effortlessly attract, hire, and manage top talent through its unified approach.
Hireology Features
Candidate Pre-screening
Automated pre-screen surveys to filter out unqualified candidates efficiently
Saves HR time during initial candidate evaluation
Built-in Verification Options
Skills tests, background checks, and drug screens are available
Ensures that candidates' capabilities align with job requirements
Notifications are delivered within the platform for easy access
Candidate Communication
In-app messaging tools for seamless communication
Streamlines communication with candidates throughout the hiring process
Maintains confidentiality of personal contact details
Interview Guides and Scoring
Customizable and compliant interview guides
Immediate scoring of interviews to ensure consistent evaluations
Criteria-based candidate scoring for better decision-making
Our Hireology Review breaks down the key features that make it one of the best applicant tracking systems there is.
Ma

natal emerges as a robust AI-powered recruiting software designed to accelerate candidate sourcing and hiring for HR teams, agencies, and headhunters. The platform empowers recruiters by simplifying the hiring process, granting access to a vast network of over 2,500 free and premium job boards, including Monster.
Manatal's AI engine automates tedious HR tasks and leverages AI-driven techniques to recommend the most suitable candidates for specific roles. This advanced approach enriches candidate profiles by combining data from more than 20 social media and public sources.
Its state-of-the-art technology streamlines candidate screening, fosters team collaboration, and optimizes top-tier talent recruitment.
Manatal Features
Recruitment Pipeline
Customizable stages
Visual drag-and-drop interface
Kanban and list views
Candidate Profiles and Scorecards
Centralized candidate profiles
Data aggregation from resumes and social media
Assessment scorecards for candidates
Custom evaluation forms
Search (including Boolean search!)
Powerful search across jobs, candidates, and more
Boolean search for advanced criteria
Custom field compatibility
Resume Formatting and Database
Automated resume reformatting
Branded and custom resume options
Cloud resume database management
Email and Calendar Sync
Integration with Outlook, Office365, and Gmail
Calendar integration with Outlook/Office365 and Google Workspace
Import past communications and data migration
Email Campaigns
Integration with email marketing tools like Mailchimp
GDPR-compliant email campaigns
Template configuration, tracking, and analytics
Candidate Assessments
Integration with assessment platforms like Codility
Sending and receiving assessment tests within Manatal
What makes Manatal one of the best applicant tracking systems? Read our complete Manatal Review to discover more.
How do I choose the right applicant tracking system for my business?
When choosing an applicant tracking system, focus on key features that match your needs. Some businesses need simple tools for occasional hiring, while others require efficient solutions for high-volume recruitment. Also, consider pricing, scalability, integrations, and customer reviews.
The size and recruitment process of your organization matters too. Smaller businesses may only need basic systems, while larger ones might need advanced solutions. Ensure that the applicant tracking system aligns with your recruitment process, whether manual or automated.
Going over this list of the 10 best applicant tracking systems is an important first step. Once you've made a shortlist, read the individual reviews for each applicant tracking system. That should help you make your final choice.
For tailored insights into other HR tools, explore our HR software reviews page.
Which one among the best applicant tracking systems on our list is your top choice? Share your views in the comments section below: