It marks a major shift for the Australian gig economy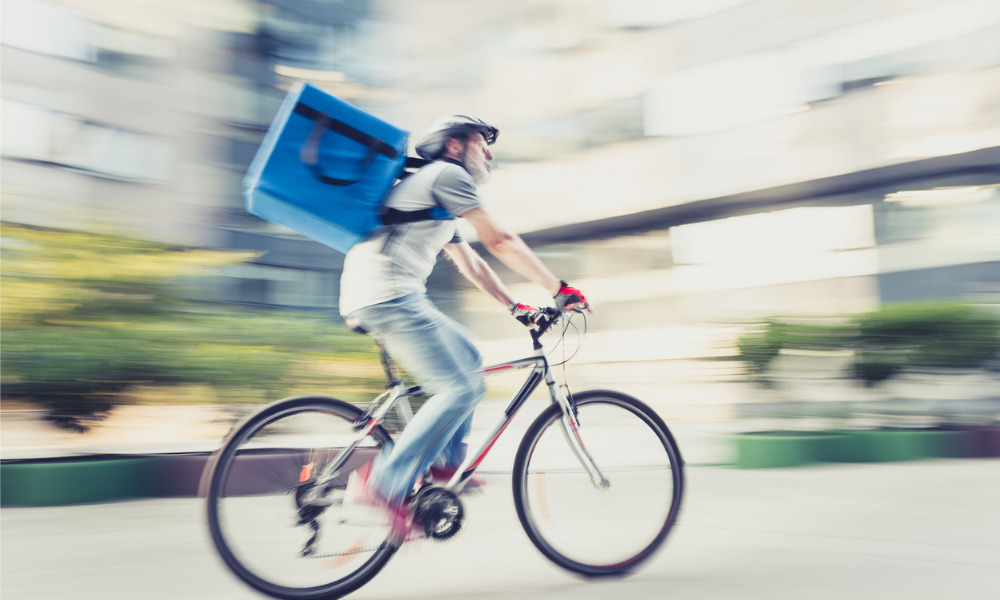 Food delivery service Menulog is moving to adopt an employee model, breaking away from the likes of Uber and Deliveroo. It marks a significant shift for Australia's gig economy which has been a contentious sector for the labour unions after a spate of rider deaths last year.
Menulog's managing director Morten Belling said the contractor model had been well-suited in the past, but since the company began its delivery service in 2018, the gig economy has changed.
"Ultimately, we want to employ couriers, however the current regulatory framework presents a number of challenges, with specific regards to existing modern awards, the lack of flexibility they present and subsequent cost," he said, in a statement provided to HRD.
"As such, we intend to investigate avenues for employment by making an application for a new Modern Award with the Fair Work Commission and consulting with key stakeholders.
"We know this process will take time. We are a big company with a large global network, across 23 countries, each with their own requirements. However, we strongly believe it is the right approach for this market and we are committed to progressing with it.
"We believe this plan will help us better do the right thing by our couriers and meet our moral obligations as an Australian-born business and one of Australia's largest food delivery platforms."
Read more: Uber Eats announces new business model and contracts for riders
Menulog also plans to trial an employment program within Sydney's CBD to help inform the longer-term plan. It is also considering introducing portable leave entitlements and superannuation.
Belling said the commitment to overhauling Menulog's business model aims to improve the life standard of couriers in an industry that is notorious for low income and poor rider safety.
The gig economy has been a focus of the unions for some time after a spate of rider deaths last year. Companies like Uber and Deliveroo have found themselves subject to legal disputes over the status of their drivers, continually disputing the argument that they are employees. As independent contractors, they are not entitled to superannuation, holiday allowance of sick leave.
The Transport Workers' Union has welcomed Menulog's announcement, describing it as a "watershed moment" for the gig economy.
"For the first time, a food delivery company has realised the importance of awarding minimum pay and rights to riders and will move towards this model," TWU National Secretary Michael Kaine said.
"We congratulate food delivery riders for raising their critical concerns about the deadly pressures of exploitative business models that has led Menulog to focus on improving conditions."
Read more: Uber Eats drivers are not employees, FWC rules
In a recent Supreme Court ruling in the UK, Uber lost the appeal against a 2016 employment tribunal decision which found drivers were acting as workers and therefore, should be entitled to the appropriate benefits. The Supreme Court's decision is likely to have widespread impact on drivers in the UK, and it could also hold sway among judges in Australia and New Zealand's court rooms.
Last year, Uber's Australian arm looked to strengthen its position by announcing a new business model and contracts for drivers. It marked a shift from Uber Eats as a match-making service between restaurants and riders to a delivery-focused business.