It marks a significant shift in the fight over employee vs independent contractor status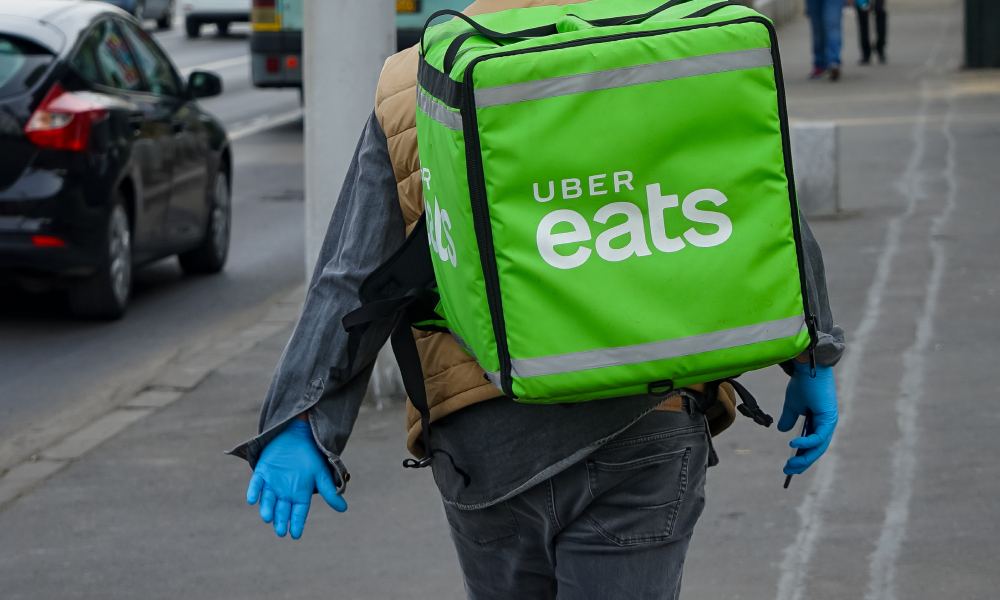 Uber Eats has overhauled its business model and changed its contracts with delivery drivers amid growing pressure over the status of workers.
The change will make it easier for the company to classify riders and drivers as independent contractors, rather than employees – an issue that has been challenged in court on several occasions.
Announcing the new business model in a blog post, the company said the new contracts, which have been in the works for 12 months, will come into effect from March.
It marks a shift away from Uber Eats as a match-making service between restaurants and riders and towards a delivery-focused business.
"Delivery people can still select when, where and how long they work flexibly within the Uber app but from March 1 they will no longer provide services directly to restaurants and small businesses," Uber Eats said in its blog.
"Instead they will contract with Uber Eats, and Uber Eats will provide delivery services to customers."
The company also plans to expand into delivering from grocery shops, pharmacies, and top-up shops.
Read more: Uber avoids landmark ruling after settling case against former delivery driver
Uber Eats says the move will make it easier for businesses using the platform, reducing their accounting and tax burden.
But the new contracts have drawn criticism from the Transport Workers Union which has long argued for federal legislation to regulate gig economy employers like Uber Eats.
The contracts reportedly include the need for riders to have an ABN – something that is commonly associated with independent contractors.
They will also allow riders to delegate deliveries to other riders and to engage in other businesses, even those in direct competition with Uber Eats.
These contractual changes give riders more freedom, but critics say it is driven by an attempt to distance the company from having to fulfil legal obligations as an employer.
Independent contractors do not have rights to minimum wage, statutory holidays, sick pay and workers' compensation.
Read more: Uber Eats drivers are not employees, FWC rules
Last year, Uber Eats avoided a landmark ruling in the federal court by settling a case against a delivery driver who claimed she was unfairly dismissed.
The case brought by Amita Gupta, and supported by the TWU, could have set a precedent over the status of Uber Eats riders.
The union has another landmark case underway over a claim for workers compensation following the death of a delivery rider last year.
TWU national secretary Michael Kaine said: "The Federal Government must urgently act to stop Uber going to these great lengths to keep underpaying and mistreating workers.
"We need a tribunal in place to investigate this industry and set appropriate protections and rights so that this valuable work can be performed safely and with workers paid a decent wage."