HC spoke to a migration lawyer about the myriad of laws that apply to employing visa holders in the workplace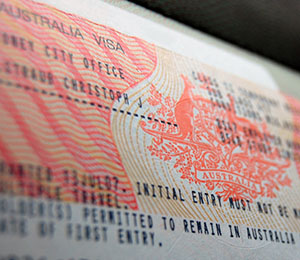 With 73% of all litigation by the
Fair Work Ombudsman
involving visa holders, it is up to HR to remain compliant in order to avoid the regulatory risks.
Alex Kaufman, migration manager at
FCB
Group, cautioned employers that the Fair Work Act and the Migration Act can both extend liability beyond the typical employment relationship.
The Fair Work Act
Section 550 of the Fair Work Act (FWA) states that involvement in a contravention will be treated in the same way as an actual contravention, Kaufman said.
An individual can be involved in a contravention if they have:
Aided, abetted, counselled or procured the contravention
Induced the contravention by threats or other means
Been knowingly concerned in the contravention in any way
Conspired with other parties to effect the contravention
"These are not new, but there is an upswing of enforcement activity and the scope of liability is expanding," he told
HC
.
"Under this section, a person knowingly involved in the contravention of a civil remedy provision can be held liable, even if they did not know that the activity itself was contrary to law."
The Migration Act
Similarly, HR should also be aware of Section 245AA of the Migration Act which can similarly extend this liability.
This section creates civil and criminal penalties where an individual is "found to have, among other things,
allowed
a non-citizen to work, or
referred
a non-citizen for work, in breach of the non-citizen's visa conditions," Kaufman said.
As a result, there is no requirement for a direct employment relationship, he added.
"Any person involved in an 'arrangement', or 'series of arrangements' resulting in unlawful engagement of a visa holder can be jointly or severally liable."
The policy objective of this much broader definition is to include sham contracting plus non-conventional or more complex business relationships, he said.
Choong Enterprises
One of the most significant cases in this area was the Minister for Immigration and Border Protection versus Choong Enterprises, Kaufman noted.
"It was the first civil penalty application led by the DIBP in the Federal Court and resulted in the largest penalty ever imposed for breaches of a sponsor's obligations under the 457 visa program (over $335,000)."
The employer was found to have engaged in a series of offenses, he said, including underpaying workers, recovering migration-related costs from employees, placing workers in positions inconsistent with their visa conditions, failing to keep records and withholding tax.
"Whilst there were aggravating circumstances in the Choong case, all 457 business sponsors should have a compliance model that manages regulatory risk to avoid the multi-agency enforcement action currently taking place."
Avoiding liability
To further reduce the overall risks, it is important for HR to remain actively aware of obligations stemming from the Fair Work Act, Migration Act and other associated regulations, Kaufman said.
"Many people still conduct their professional lives believing that being ignorant to potentially unlawful practices, or simply having no wilful intent, will be enough to avoid prosecution."
In the absence of a mandatory continuous professional development scheme, it is up to HR to fully understand the civil penalty provisions within the FWA and where an individual fits in within the accessorial liability framework, he said.
"In addition, organisations must stress test or audit existing systems, and ensure that special measures are in place for all foreign employees."
Related stories:
Five things to know about 457 visas
Six steps to complying with immigration law
Government investigating 'black economy' of visa workers