An expert in migration law outlines the 'reasonable steps' employers must take to ensure they are not breaching immigration legislation.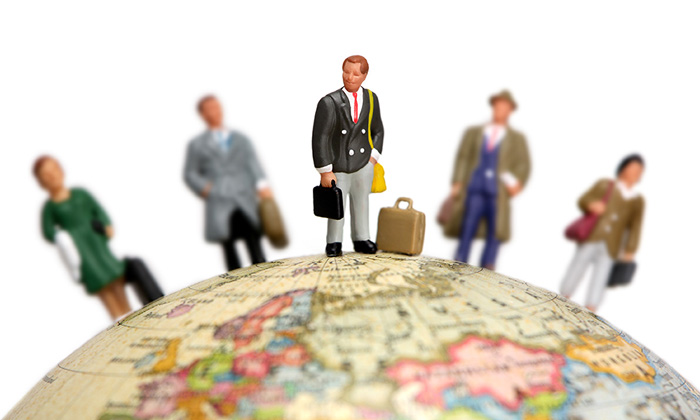 On July 1, the Australian Border Force (ABF) came into being. Since then, there has been a rise in the number of investigations and enforcement action being taken against businesses that have failed to provide pay and work conditions in accordance with immigration and workplace laws.
Employer's obligations
Speaking to
HRD
magazine, Sarah Thapa, managing director of The Migration Agency, explained that Australian companies are obliged to only employ staff who are authorised to work in Australia, and to employ those workers in conditions as permitted by their visas.
"The Migration Amendment Act – a reform of the Employer Sanctions Act – creates a strict liability offence for any business that employs a person, allows a person to be employed, or refers a person for work without work rights in Australia," she explained, adding that this included both employees and contractors.
"Employers must take 'reasonable steps' to verify that a person is authorised to work in Australia. Failing to do so is a breach of these laws."
Six steps to compliance
The Migration Agency recommends that companies do the following to minimise the risks of non-compliance:
1. Maintain personal records for all new and existing employees, detailing:
Australian citizenship, permanent residency, or New Zealand citizenship
Each temporary visa holder's work rights and conditions
2. Conduct regular checks of work rights for each temporary visa holder, using the Department of Immigration and Border Patrol's Visa Entitlement Verification Online System.
"A good rule of thumb is to refresh these records every three months for the duration of employment," Thapa said.
3. Monitor the tasks and duties performed by sponsored temporary visa holders to ensure they are consistent with the occupation for which the visa holder was granted their visa.
4. Ensure that procedures and training provided to relevant persons to maintain compliance with immigration laws are documented.
5. Keep documentation related to the verification of individual workers.
6. Regularly review your employment contracts to ensure they comply with current immigration law and policy, and contain appropriate provisions.
"It can also be useful to centralise your business's compliance program by appointing a compliance manager to oversee the company's immigration program and compliance efforts," Thapa added.
Consequences of non-compliance
Fair Work Inspectors have the power to check that employers are complying with the relevant legislation, and the onus is on the employer to be able to either produce records or demonstrate that steps to verify a person's work rights were taken.
"Employers that fail to comply with these laws can incur significant penalties," Thapa said.
"In addition, where an employer is 'knowingly or recklessly' in breach of the law, the executive officers of the business can be fined or sentences to a period of imprisonment up to two years.