New national benchmarking aims to raise the bar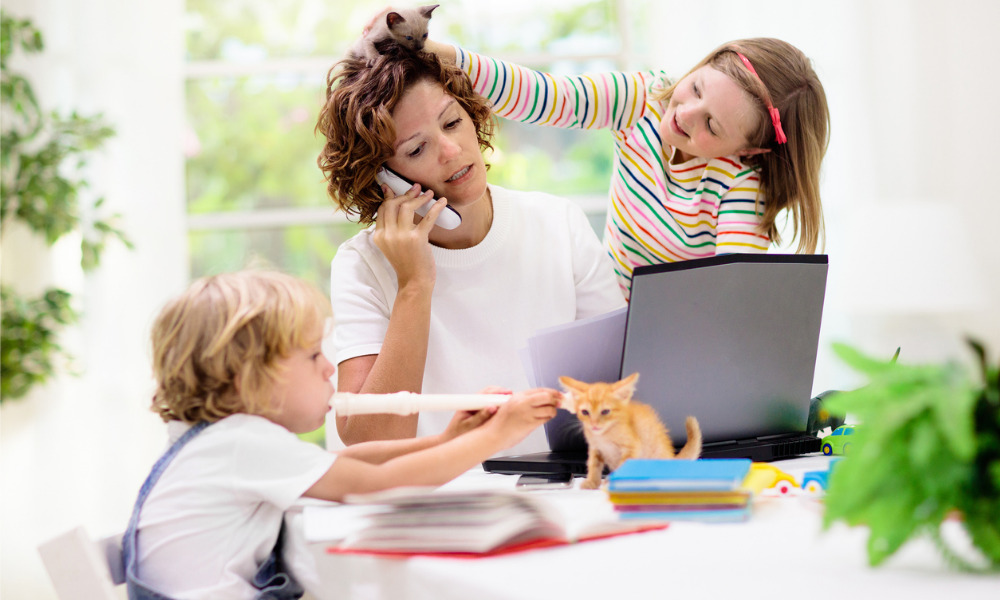 A new certification framework launched by UNICEF and Parents At Work aims to raise the national standard of support offered by employers to working families across Australia.
Launched last month, the Family Friendly Workplaces initiative has the backing of some of the country's biggest employers, with the likes of Commonwealth Bank, Deloitte, and QBE as founding partners. Other early adopters include accounting giant KPMG, Macquarie Bank, Microsoft and HSBC.
The initiative delivers best practice guidance across a number of different areas to demonstrate what good looks like when it comes to supporting families and driving better gender equity. The certification encourages organisations to implement robust measures in order to gain the accreditation and market themselves as a truly family friendly workplace.
Speaking to HRD, Parents At Work CEO Emma Walsh said the initiative was born off the back of new research which revealed how many parents still struggle to juggle their work and family life.
"Our research of 6,000 Australian families reported some really startling statistics around the work/life tension people were feeling," she said. "62% of people said work/life tension and the conflict they were experiencing was really having a significant impact on their mental and physical health, and that it was having an onflow effect to their family life.
"The view from the workplaces involved in the research and a number of community family organisations was that there really were no workplace standards in place for employers to benchmark against or aspire to."
Read more: Amazon Web Services partners on new training program to encourage women into technology
Walsh said Parents At Work, along with UNICEF, wanted to create a tangible framework to benchmark successful parental practices and help organisations on their journey to becoming more inclusive and supportive employers. In recent years, businesses have been rethinking things like parental leave policies and mechanisms to support those experiencing domestic violence, but the approach has been piecemeal. Walsh said the business community in Australia needed more guidance around how to demonstrate the ROI on family friendly policies and show that it is not just the right thing to do for society, but for their bottom line too.
The two founding organisations took guidance from Diversity Council Australia and the Human Rights Commission to get a strategic lens on equality and translate the guidance into tangible steps for organisations to implement, whatever their size. While the pandemic certainly increased the awareness around the struggle parents – and predominantly women – face while juggling work and caring responsibilities, there is more employers can do to support their staff.
Positively, Walsh said the narrative around supporting working parents seems to be changing. Previously considered a perk, policies like equal paid parental leave are increasingly being seen as a standard offering for organisations to compete. The current war on talent in Australia is ramping up the pressure on employers, meaning if they don't step up, they risk losing staff.
Read more: Rest super fund introduces 16-week equal paid parental leave
"If you want to attract the best people into your workplace, the number one thing that you should be doing is offering the ability for that person to combine their work and home life as easily as possible because the two are so blended now," she said.
"Employers really need to think about are whether they are helping or hindering their employees to balance their lives."
Commonwealth Bank CFO Alan Docherty said the business supports Family Friendly Workplaces because of the importance of giving people with a diversity of caring responsibilities and family needs an equal opportunity to succeed in their careers.
"When people with diverse family needs feel supported in their workplace, not only do they benefit but their families and the broader community benefits too," he said. "As one of Australia's largest employers, we have an important role to play fostering a culture of care, equality and respect so that our people can be at their best at work and at home."