The SheDares initiative aims to encourage more women into Australia's tech sector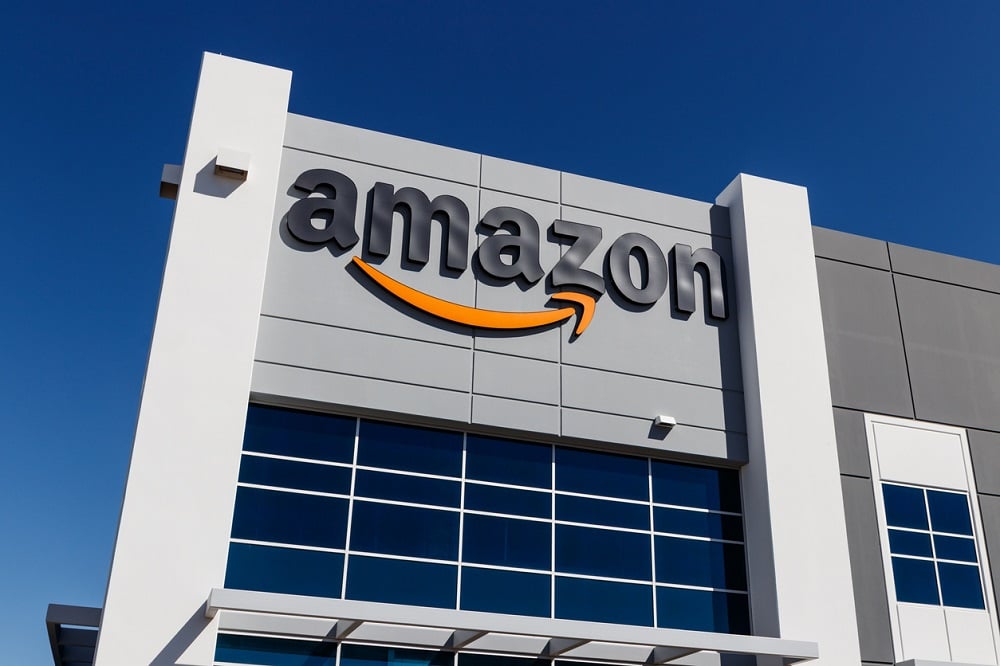 Australia is predicted to need 6.5 million new digital workers over the next four years to tackle the growing skills gap in the technology sector, according to new research commissioned by Amazon Web Services (AWS).
AWS has teamed up with global D&I consultancy The Dream Collective to launch a new education program to encourage more women to embark on a career in technology. The SheDares program, a free, interactive online curriculum, aims to highlight the different roles within the industry, the transferrable skills many women already possess and tackle some of the misconceptions around a career in technology.
Speaking to HRD, Toni Knowlson, innovation lead at AWS, said diversity is not only the right thing to do from a societal point of view, but it's a crucial ingredient for business success.
"We know that diverse teams create more high performance but it's also important when you're serving a broad customer base. Diversity will give you different perspectives, drive better innovation and better outcomes – both for the business and for customers," she said.
As a male-dominated industry, only around 29% of technology jobs in Australia are held by women, according to the Australian Computer Society's Digital Pulse 2021 report, compared to 48% of jobs overall. The ACS research found that to meet the 48% figure in technology alone, the industry would need to create 382,000 new full time jobs which at the current rate, would be achieved by 2053.
Read more: Rest super fund introduces 16-week equal paid parental leave
According to research into APAC's skills landscape by AWS and AlphaBeta, the current tech workforce will need to grow by 79% to meet future demand and the average Australian worker will need to develop seven new digital skills within the next five years to keep up with advancing technology.
Knowlson said one common misconception is that every job in technology is a technical or software developer role, when in reality, the opportunities are far more diverse.
"I think there's a huge range of employment options for women who don't have technical degrees but can pivot into tech," she said. "We see a huge responsibility at AWS. Not only do we need to represent the communities in which we live and work, that's critical, but we also want to make a difference in the countries that we operate. We want to make a difference with our customers and partners and we play a significant role in doing that."
Sarah Liu, founder and managing director of The Dream Collective, said while researching with focus groups for the SheDares program, they identified some of the most common barriers holding women back from exploring careers in tech. She said employers – and recruiters - play a key role in addressing some of the issues.
"On one hand, we're saying there's not enough female candidates and applicants coming through the pipeline because they're less likely to do engineering degrees. But we actually heard from a lot of women who are very experienced, high-calibre professionals who recognised the opportunities in tech and have put their hands up, but employers and recruiters have turned them down because they didn't fit exactly into the box," she said.
"On top of that there are misconceptions. Some women believe it is too late to have a career in tech, they didn't do a relevant degree or they'll be overlooked because they've got 10 years of experiences in a different industry when really, tech evolves very quickly."
Read more: Federal Budget 2021: Treasurer announces $1.7bn childcare package – but is it enough?
While the awareness around D&I in the industry is certainly improving, with best practice and frameworks in place, there is still work to be done. As the industry continues to grow over the next five years, initiatives like SheDares will be crucial if Australia is to stop the industry's gender gap becoming even wider.
The free program features four, 45-minute self-paced modules focused on expanding perspectives, understanding transferrable skills, and equipping participants with pathways to build skills and find job opportunities. Modules include practical advice for breaking into the technology industry, worksheets to apply new learnings, a career skills quiz, and fireside chats with women sharing advice about how they successfully transitioned into tech.