The Fair Work Ombudsman is taking legal action against a company that allegedly underpaid two interns by copious amounts.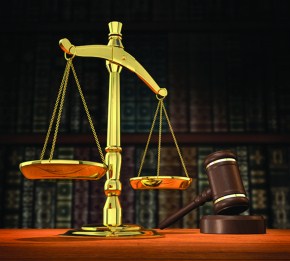 A company in Sydney faces penalties of up to $51,000 for allegedly underpaying two interns during their placement and subsequently underpaying them $19,000 over eight months.
According to Fairfax Media, the company had also previously been found to have underpaid two workers more than $60,000 in wages and entitlements.
Fair Work Ombudsman
Natalie James
said that although the firm had back-paid the workers in full, legal action would continue because of the large amounts involved.
The Fair Work Ombudsman (FWO) is consequently taking legal action against AIMBG BQ and its director Zhao Qing Jiang, who runs Chinese language websites and publications for Australia's Chinese community.
The FWO reportedly said that two event coordinators were allegedly underpaid a total of $18,767 between October 2013 and June 2014.
One of the workers – who was a student at the time – was a Chinese national, and was allegedly required to complete 180 hours of unpaid casual work over four months as part of an internship, before being paid a flat rate of $100 per day, or an hourly rate of $13.33.
The FWO alleged that the unpaid internship was illegal because the student was performing productive work that was not part of her university studies.
The second employee, who was an Australian resident but originally from China, was alleged to have been paid the same daily flat rate.
According to the FWO, the employees were both entitled to award rates of over $19 per hour, and up to $38.30 for overtime, weekend and public holiday hours.
The first employee was allegedly underpaid $8387, while the latter was allegedly underpaid $10,380.
The company is facing maximum penalties of between $25,500 and $51,000 for each contravention, Fairfax reported.
Jiang himself also faces a maximum penalty of up to $10,200 for breaching workplace legislation.
Jiang's breach centred around his alleged failure to comply with a notice to produce documents, issued by FWO inspectors.
He also runs Melbourne-based 3CW Chinese Radio, which has previously been found to have underpaid two Chinese nationals over $60,000 in wages and entitlements.
The case involving Jiang and his company will be heard in Sydney's Federal Circuit Court on March 15.
Should your interns be paid?
According to Lucienne Gleeson, associate at
PCC Lawyers
, if an employment relationship exists outside of a 'vocational placement' – the key elements of which are that the placement is undertaken as a requirement of an educational or training course through an institution such as a TAFE, college or university, and has been organised by an educational institution or the student – then an intern must be paid.
She suggested that HR ask themselves the following questions to determine whether an employment relationship exists between their organisation and an intern:
What work is being done?
Would the work usually be done by a paid employee?
What length of time is the internship?
Is much observation being carried out by the individual?
Who benefits from the arrangements?
You might also like:
Aussie company under fire for unpaid interns: Where do you stand?
Ombudsman scrutinising 'unscrupulous' unpaid trials
More controversy over $22K internship