Thanks to the latest outbreaks, support for compulsory jabs has soared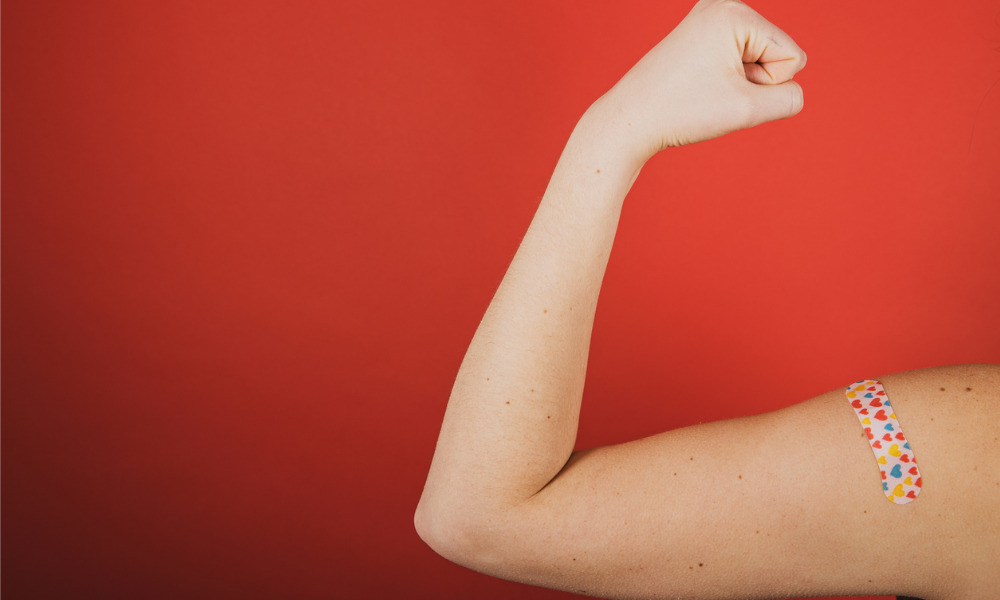 After the latest Delta outbreaks in NSW and Victoria, new research shows the number of employees who support vaccine mandates in the workplace has soared to 70%.
The findings from ELMO Software's Q3 Employee Sentiment Index reveal an eight-point rise in support for vaccine mandates, with as many as 58% saying they feel uncomfortable working alongside unvaccinated colleagues. The research comes as many business and HR leaders question whether to require their employees to have the jab if they want to return to the office.
Both PwC and Deloitte recently announced vaccine requirements for workers returning in-person or attending company events. It follows similar moves by Telstra, food manufacturer SPC, Qantas and Virgin Australia.
ELMO's data also indicates that a high proportion of the more than 1,000 workers surveyed feel comfortable with their employer asking for and storing their vaccine and test status. Almost 90% support vaccine tracking, while four in five (79%) are in favour of vaccination passports. The research shows that in the wake of the long lockdowns in Sydney and Melbourne, the majority of people believe being vaccinated is the key to getting back to normality and keeping others safe.
Read more: Flexible working: Is it given or is it earned?
Reflecting on the data, ELMO Software CEO Danny Lessem said employers need to be aware of the message being sent by working Australians.
"When it comes to working with the virus, Australian workers are supportive of their employer introducing tough measures to keep the workplace safe. Whether it's mandating vaccinations or tracking vaccination and test status, the great majority of workers are on board," he said.
"The message from working Australians is clear: They want to get the economy back on track and they want their employer to lead the charge when it comes to working safely with the virus."
With the potential for over half of the workforce to feel nervous about working in person alongside unvaccinated colleagues, it's clear that HR leaders are facing big challenges as they approach their return-to-work roadmap. Lessem said consultation and a deep dive within their own workforce data is going to be crucial for HR leaders when navigating their next steps.
Aside from vaccine sentiment, the Index highlighted a spike in the level of economic uncertainty workers are currently feeling in the wake of the Delta outbreaks. Compared to the previous quarter, the COVID-19 situation in Australia has changed dramatically. The proportion of workers who ranked the economy as 'not secure' jumped 11 points to 30% - the greatest level of uncertainty recorded this year. That instability is particularly acute for workers in Victoria who have experienced the longest lockdown of anywhere in the world and are continuing to see sky-high cases of COVID-19.
Read more: Top 50 companies with the happiest employees
Lessem said HR leaders must be cognizant of the uncertainty in which employees are living and working, thinking ahead about the long-term impact on their mental health.
"Australian workers are feeling more insecure than they have at any point so far this year," he said. "They are worried about the state of the economy, their industry and their jobs. It's up to employers to try and allay their fears.
"The proportion of workers taking mental health leave has climbed quarter on quarter this year. While it's positive that people are prioritising their mental health, it is alarming that more and more people are struggling."
The ELMO Employee Sentiment Index is commissioned by ELMO Software and conducted by independent research firm Lonergan Research each quarter among more than 1,000 geographically dispersed working Australians. The poll data is weighted to the latest Australian Bureau of Statistics data.