It's important to consider the reasonable adjustments that could be made to a job for a sick or injured employee, says one lawyer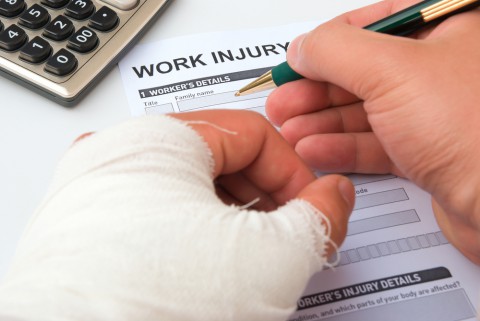 Think about a sick or injured employee who attends an independent medical examination for the purpose of their employer ascertaining what that the employee can safely do.
What happens if the answer comes back that the employee at this time cannot do the inherent, genuine and reasonable requirement of their particular job?
Ross Jackson
, Partner at Maddocks, said the important point where many employers fall over is this: Are there any reasonable adjustments that can be made to that role that would enable them to perform it?
In particular, it's very important that the doctor is informed about the full details of the job, he added.
Consider a previous case which involved a production line situation where someone needed breaks or to sit down.
"However, it wasn't actually disclosed that people did perform that role with breaks and sitting down on a night shift," said Jackson.
"So why wouldn't that be something that could reasonably be accommodated during the day?
"These sorts of things are a real danger area, where employers say 'it can't be done'."
But with a bit of careful analysis quite often there are adjustments that are reasonable, he said.
It doesn't mean that it's always the case. Sometimes the person's illness or injury is such that they just can't do the job, he added.
After the employer has turned their mind to that (assuming that it's past the three months in any 12 where it's a temporary absence) you might come to the view that they are not going to be back based on the medical evidence which says they will need to be off for at least another four months.
Depending on the size of the organisation and its capacity to absorb long-term absences, what do you do when people go travelling overseas and take leave without pay?
"Depending on the organisation it may be that at some point thereafter it is now reasonable to terminate the employee's employment on the basis that they cannot perform the inherent requirements of the job," said Jackson.
"Why not? Because they are not there. And obviously there is no adjustment you can make to get them there in those circumstances.
Jackson added that you would never do that without asking them to show cause effectively.
"You don't just drop it out of the sky. I always call to advise employers to have what I call a 'story so far letter' which is setting out the whole history to the employee," he said.
"You've been away for this long and during this period you've accessed your paid personal leave and it's been exhausted. Since such a date you have been on leave without pay.
"Now we have medical evidence that you are going to be away for another four months. In those circumstances tell us why we shouldn't terminate your employment on the basis that you can't perform the inherent genuine and reasonable requirements of your role."
Related stories:
How to deal with prolonged employee absence
2016: The year of accessorial liability
What you need to know about the Fair Work Act