All employees will be required to have the COVID-19 jab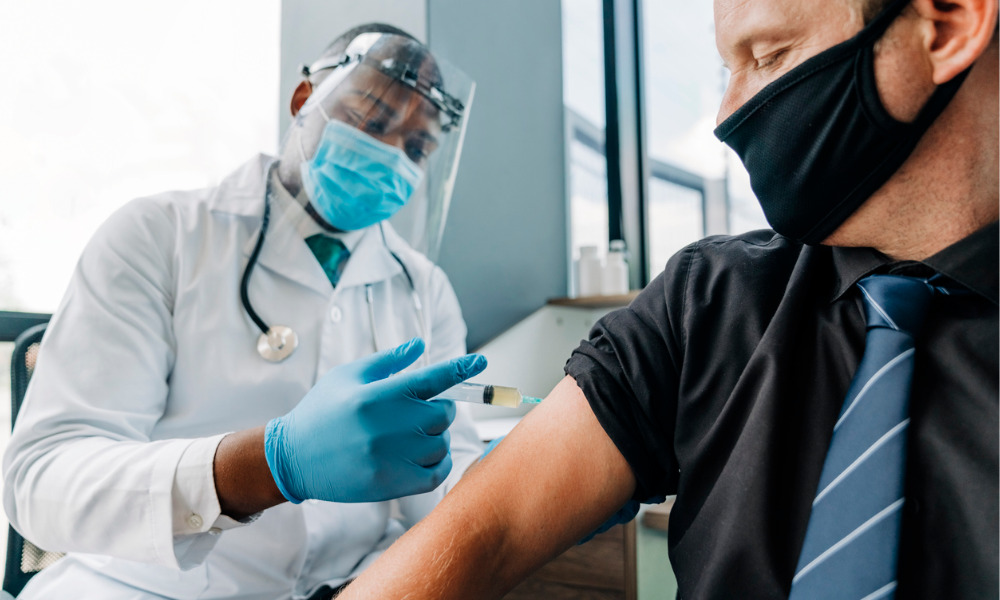 Qantas has announced that all frontline workers will be required to be vaccinated against COVID-19 to continue in their roles from November onwards.
It's the first major Australian business to announce a mandatory policy, following in the footsteps of food manufacturer SPC and Brisbane's Alliance Airlines. Qantas CEO Alan Joyce had recently called on the government to bring in a mandate for aviation workers, but it appears the company is now prepared to introduce and enforce the policy itself.
Making the announcement in a statement this morning, Qantas said frontline employees – including cabin crew, pilots and airport workers – will need to be fully vaccinated by 15 November 2021 and the remainder of employees by 31 March 2022.
"It's clear that vaccinations are the only way to end the cycle of lockdowns and border closures and for a lot of Qantas and Jetstar employees that means getting back to work again," Joyce said. "This was one of the largest responses to any survey we've conducted, even with thousands of our people stood down, which shows just how important this is for them."
Qantas said 77% of its workforce have had one dose and 60% have been double vaccinated. In a survey of staff, 4% said they were unwilling to be vaccinated, while 7% were undecided or preferred not to say.
Joyce said having a fully vaccinated workforce will protect Qantas employees, as well as their customers and the communities they fly to. Given how many people flight crew come into contact with during one trip, the aviation industry presents a high risk of contracting COVID-19 without vaccinations.
"Many of our people said they would feel concerned about working with unvaccinated colleagues, which is something that many workplaces across the country are grappling with," Joyce said.
"We understand there will be a very small number of people who decide not to get the vaccine, and that's their right, but it's our responsibility to provide the safest possible environment for our employees and for our customers."
The decision comes after the Fair Work Commission issued updated advice on mandatory COVID-19 vaccinations. It detailed four tiers of workers and said for those in tiers one and two – working in roles such as healthcare, agedcare, hotel quarantine facilities or border control – a mandatory vaccination policy is likely to be considered a reasonable health direction.
But business groups and leaders across a number of industries are still calling for the government to make the call on mandatory vaccinations – rather than leave it up to employers to enforce.
Qantas said it will now begin discussions with employees, their health and safety representatives and unions over the coming weeks on the detail of the policy, including how medical exemptions will be applied.