With hybrid work here to stay, we look at the impact on employment contracts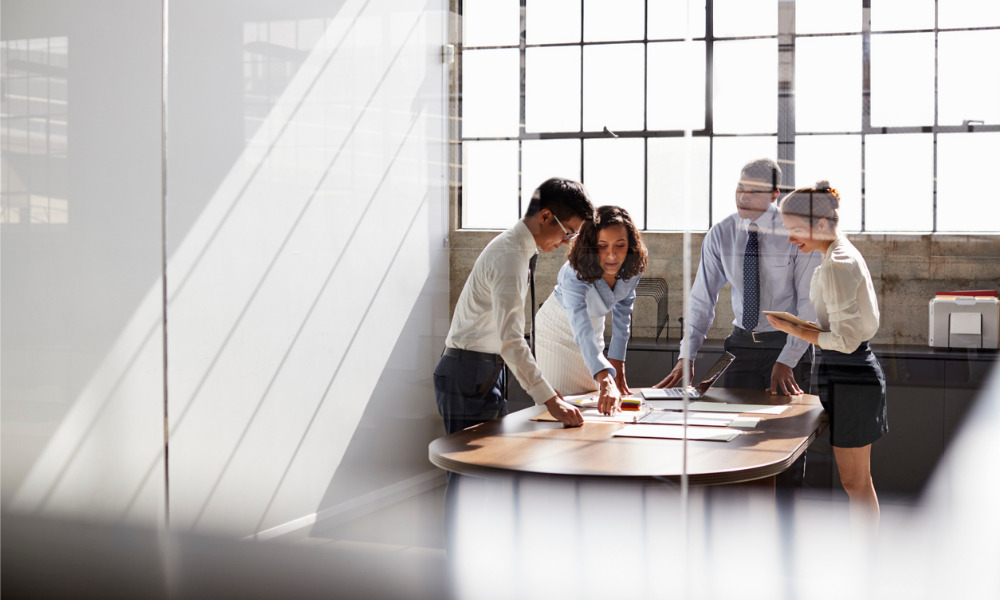 Employers are being urged to introduce flexible working policies to get ahead of the shift to hybrid working.
The trend of part-home, part-office has been embraced by many employees for the opportunity to reduce their commute while still enjoying face-to-face time with their colleagues. But what does this new working pattern mean for employers?
Speaking to HRD, Carolyn Dorrian, workplace lawyer and founder of Dorrian & Co, said while it's not a legal requirement for employers to alter contracts and policies to include flexible working, it is highly recommended.
"The reason why I say it's preferable is because there are National Employment Standards that apply to all employees, regardless of whether they are covered by an award or an employment agreement," she said. "Those standards include the right for certain employees to request flexible working arrangements and the employer can only refuse on reasonable grounds."
The right to request flexible arrangements covers employees who have worked for the company for 12 months, are parents or carers of school-aged or younger children, are 55 or older, have a disability, are carers, or are experiencing family or domestic violence. For those workers, employers have a legal responsibility to discuss the request and can only refuse on reasonable grounds, such as cost.
"There were legislative requirements for those particular employees in place before the pandemic but I imagine the scope may be extended in future because of the amount of people now working from home," Dorrian said.
Policy vs contracts
Companies faced with the dilemma of how they introduce flexible working into their legal framework can consider either amending current and future contracts, or introducing a new policy.
Dorrian said implementing a specific flexible or remote working policy is the easier route, due to the complexities involved with amending an existing employment agreement or enterprise bargaining agreement. If an existing employment agreement references the introduction or amendment of policies, then employers can easily introduce a document specifically designed for flexible work.
Read more: Fair Work Ombudsman launches legal action against Woolworths over 'significant underpayments'
What to include in a flexible work policy
The best way to think of a flex work policy is as a framework, that can be relied upon by managers and team leaders when dealing with the individual working arrangements of each employee. Dorrian said many businesses are mandating a set number of days in the office, offering flexibility as to how employees then structure their week.
But flexible working could also include other arrangements, like non-standard work hours or compressed weeks. Dorrian said it's important for an organisation to stipulate its individual business needs in the policy and for some industries, like some blue collar workers, the role may determine whether working from home is an option or not.
"The policy should also set out very clearly who can request this flexible working arrangement and how they do that. Best practice would be to make it available to all employees to avoid discrimination against certain employees by accident," she said.
"It needs to tell employees how the employer will respond, how long that will take, how they will record the arrangement, and how long it is going to last, for example is it going to be a fixed period or can it be reviewed?"
What about working from home costs?
Legally, employers do not have to reimburse costs for things like electricity or internet usage while employees are working from home. However, the Australian Taxation Office does include those items as deductibles, meaning workers may be compensated after filing their tax return at the end of the financial year.
Employers do have a legal requirement to provide a safe working environment under Work Health and Safety laws but there is considerable grey area around exactly what level of responsibility lies with the business and with the employee.
Read more: Back to office workers show super low morale
If a business was remote-only, and employees did not have an office to work from, there would be a stronger case to argue the employer should reimburse costs for the worker's home set up. Equipment like ergonomic chairs and adjustable desks, a monitor, laptop and mouse would all go towards creating an ideal workspace. But if an employee has the option of both working from an office with that existing equipment, and working from home, an employer could legally argue it is the worker's responsibility to furnish their own space in the correct way while they choose to work remotely.
At the very least, employers should be doing their due diligence in providing employees with the right education and training to understand what an ergonomically correct set-up looks like. Organisations should be offering equipment where possible, ergonomic assessments and safe home working check lists.
The working from home policy can stipulate whether the company will provide equipment or reimburse employees, and what the conditions of that may be.
Going forward, Dorrian said all of these issues around flexible arrangements and working from home responsibilities will continue to be contentious for employers. She believes these types of disputes will go before the Fair Work Commission in due time and may offer clearer answers for employers in future.