When the alpine employee wasn't invited back for this year's ski season, he claimed that he was unfairly dismissed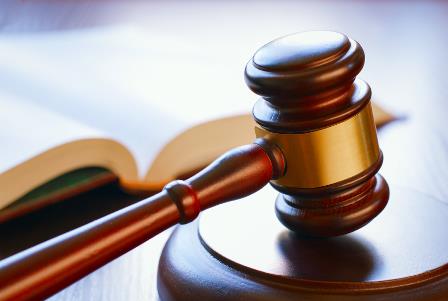 Jason Bosley alleged his employment had been terminated by Kosciuszko Thredbo Pty Ltd and that his dismissal was unfair.

However, the Fair Work Commission has found that Bosley could not be unfairly dismissed because he was not an employee at the time.

Bosley was employed as a full-time seasonal employee under the Alpine Resorts Award 2010, working as part of the ski patrol team.

He argued that he had a verbal contract that he would be employed at the company for the 2017 season.

The contract of employment for 2016 had run from June 11 until October 3 and in September, Bosley and other ski patrol staff were given notice that the season would end on October 3.

However, Bosley worked one additional day on October 4, to assist in packing up before flying to France the following month to work the northern hemisphere winter.

In December, 2016, Bosley received an email from his employer stating:

"As you are aware there has been a history of your discontent with our company policies, procedures, and management decisions including a lot of criticism of new patrollers, your colleagues, and supervisors.

"Our team dynamic has been affected from your negativity and we need to project a more positive and united approach to our teams in future seasons, especially to our newer team members, and our guests.

"After careful consideration the Management of Kosciuszko Thredbo Pty Ltd has made the decision not to re-employ you for the 2017 and future seasons."

Bosley launched the legal action in January, arguing that because he worked on October 4, his seasonal contract had become an ongoing contract and therefore his employer was required to provide him with notice of termination as per his employment contract. He said he had received no notice of termination.

He also deposed in his witness statement that at the conclusion of his 2016 seasonal contract his ski patrol manager had said to him words to the effect "see you next year and we will do this all again" which he considered to be a new verbal contract for continuing employment.

Bosley also claimed that he was "shocked and surprised" to receive the unexpected email outlining his termination.

However, his employer argued that the process for hiring staff for each ski season required applicants to submit a formal application for employment in January, with applicants subsequently selected for interview.

Kosciuszko Thredbo Pty Ltd also said Bosley was very familiar with this hiring process, reiterating that no one was hired on the basis of a verbal agreement or a handshake.

Moreover, his employer said Bosley's employment ended on October 4 and that there had been no decision to sack him, but rather it decided not to re-employ him. Therefore, his employment had not been terminated.

Deputy President Kovacic said the material before the Commission in this case does not point to any act on the part of the employer which resulted directly or consequentially in the termination of Bosley's employment.

"To the contrary, the material before the Commission points to Bosley's seasonal employment being extended by agreement by one day and simply coming to an end on 4 October 2016. This supports a finding that there was no dismissal at the initiative of the Respondent," he said.