The Fair Work Commission has slammed an employer for treating a female employee in a manner 'devoid of compassion'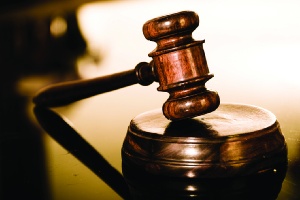 A 56-year-old female employee who was dismissed by cleaning contractor Joss Facility Management has been found to have been unfairly dismissed by the
Fair Work Commission
.
Veronica Bennett worked as a cleaner at three sites in the regional NSW town of Blayney.
The company is a large enterprise with approximately 800 full-time employees, including dedicated HR staff.
Joss Facility Management was represented by their Internal Legal Counsel who was assisted by their HR Manager.
In August 2016, Bennett commenced unpaid sick leave when she had a medical procedure to remove spurs from her left foot and ankle. During the period of recovery, she provided ongoing medical certificates from her treating doctor who advised she was unfit for work for various fixed periods of time.
Moreover, Bennett held ongoing discussions with the company's ¬return-to-work co-ordinator and in January said she expected to clarify her potential return to work at a doctor's appointment on February 10.
However, on February 6, Bennett received a call from the company injury manager and internal legal counsel who concluded during the conversation that Bennett could no longer perform the "inherent requirements" of her position and she terminated Bennett.
Joss Facility Management sent Bennett a letter the next day confirming her dismissal. However, three days later, her doctor issued a certificate stating she was fit to resume work on February 14.
In his judgement, Commissioner Ian Cambridge said "employees are human beings and not human resources".
"An employee is entitled to be treated with basic human dignity, and advice of the termination of employment by telephone or other electronic means should be strenuously avoided so as to ensure that the dismissal of an employee is not conducted with the perfunctory dispassion of tossing out a dirty rag," said Commissioner Cambridge.
He concluded by saying the applicant was dismissed because the employer decided that she was unable to undertake the inherent requirements of her position.
"There was no medical prognosis or opinion upon which this decision of the employer could have been properly established," he said.
"The reason for dismissal was erroneous, capricious, unsound, unfounded, fanciful, ill-considered, illogical, intemperate, and devoid of compassion."
Commissioner Cambridge added that the reason for the applicant's dismissal had no basis in fact, as was confirmed when four days after the dismissal the applicant was provided with a medical clearance to return to work.
"The procedure that the employer adopted, particularly involving the telephone discussion during which advice of the decision to dismiss was conveyed, was highly inappropriate, and did not provide a proper or realistic opportunity for the applicant to be heard or provide evidence as to her medical prognosis. Thus, the employer denied natural justice to the applicant.
"In summary, this case has involved a very regrettable absence of valid reason for the applicant's dismissal. Further, it has been highly lamentable to observe the seriously flawed manner in which the employer first determined, and then conveyed the decision to dismiss the applicant.
"The circumstances of this case provide strong foundation for argument against any lessening of legislative protections for unfair dismissal, a proposition which seems to regularly resurface, and gain a level of publicity that is disconnected with reality.
"Regrettably, the dismissal of the applicant was harsh, unjust and unreasonable. Thankfully, the applicant is a person protected from unfair dismissal, and she is entitled to have the Commission provide an appropriate remedy."
Related stories:
Domino's driver claims psychological injury after missing out on $15,000 employee-of-the-year award
Casual workers win right to request permanent work
Sydney restaurant ordered to pay $15,000 for unfair dismissal