The Fair Work Commission has concluded that a young employee's dismissal was harsh, unjust, and unreasonable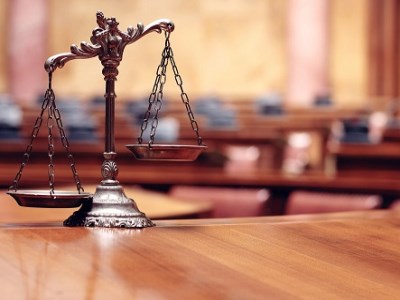 Baia The Italian restaurant at Darling Harbour, Sydney, has been ordered to pay $15,000 by the
Fair Work Commission
following the unfair dismissal of an employee.
Sebastien Mezino, a French national, was employed with Baia from November 2015 until April 2017.
Mezino said he sometimes worked more than 50 hours a week. However, he was "happy" with the work arrangements because he wanted to prove to his manager and the company that he was "worth their investment".
He also said he was told by the manager that depending on his performance he could expect a promotion to a manager's position with an offer of visa sponsorship.
By the end of April 2016, Mezino was being rostered as a manager but was surprised that this promotion did not come with an upgrade in his wages. Moreover, Mezino was still working "a great deal of hours" and getting paid $20 an hour without allowances including overtime and penalty rates.
The manager explained to Mezino that this promotion came with a probation period and he would evaluate his position in the coming months.
Mezino signed an offer letter in November for sponsorship under a 457 visa, but was told his pay would not increase until the sponsorship was approved.
The FWC heard he started to "feel underpaid" because of his previous efforts and new responsibilities.
When Mezino looked up the industry award in March this year it appeared to him he had been allegedly underpaid since he started at the restaurant.
Mezino said his manager said he would pass on the information to the restaurant owner who would "cancel my visa application and fire me".
Mezino made a claim in April this year to the restaurant for the alleged underpayment of $25,124.40 in wages. He added that his name "disappeared" from the roster after April 24.
In her conclusion, Commissioner Donna McKenna said the dismissal was "squarely related to the applicant asserting entitlement to be paid at least his minimum lawful entitlements and/or seeking to be paid what was set out as being the pay in the s.457 visa-related "offer letter" rather than the flat $20.00 an hour the company paid Mezino throughout the period of employment".
This was in circumstances where the applicant was vulnerable, given the respondent was, while underpaying the applicant, holding-out to the applicant that it would sponsor him in relation to a s.457 visa (which it eventually was in the process of undertaking through its solicitors until the applicant asserted entitlement to proper wages).
"I am satisfied the dismissal was harsh, and unjust, and unreasonable," said McKenna.
"I would add it was also behaviour of the shabbiest type for this employer to use its s.457 visa-related leverage concerning potential work-related sponsorship in the course of underpaying an employee - and then to peremptorily dismiss the employee when he sought to assert entitlement to proper pay and conditions under the relevant award and the National Employment Standards, and/or in accordance with the salary recorded in the signed documentation concerning the visa 'offer letter'."
Related stories: