Leaders have not ruled out the possibility of another circuit breaker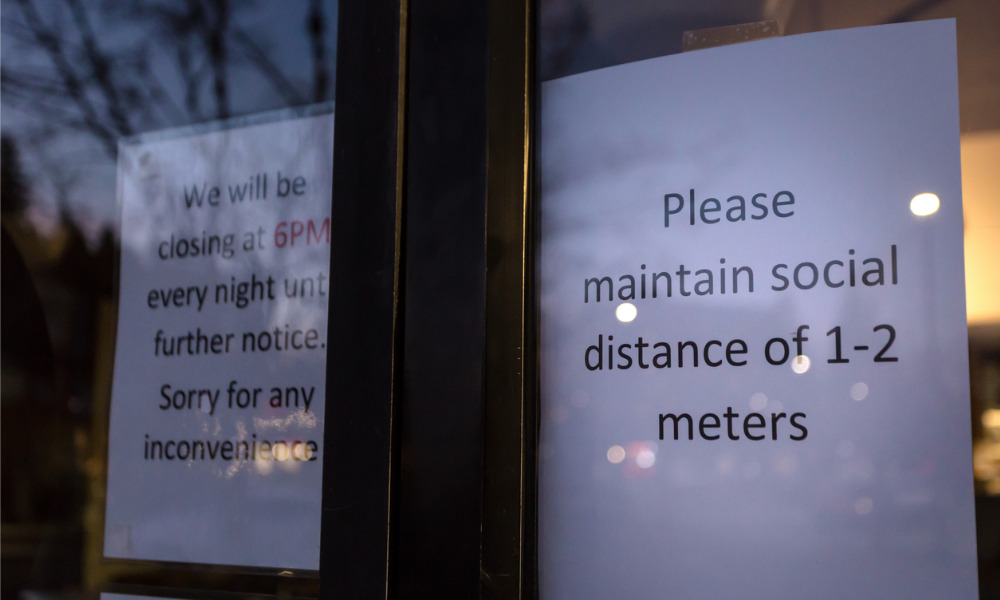 The recent spike in COVID-19 cases has forced Singapore to return to 'phase 2' of managing the virus. The country will observe tighter measures from May 8 to 30 to curb further spread of the virus.
Stricter rules were already set in place this month following news of sudden community clusters, which has seen over 60 new cases within the past week, according to the Ministry of Health (MOH). The new measures will affect celebrations of two holidays: Hari Raya Aidilfitri and Vesak Day.
READ MORE: Singapore tightens rules amid COVID spike
Singapore has been in phase 3 of managing COVID-19, or relaxed restrictions, since December, and have boldly taken steps to reopen more workplaces, allow public activities, as well as announce travel bubble arrangements.
A sudden rise in cases, including detection of variants from Brazil, India, the UK, and South Africa, and the country's first-ever hospital cluster at Tan Tock Seng is a stark reminder that the global pandemic is still alive and evolving.
While Prime Minister Lee Hsien Loong has shared his hopes to avoid another circuit breaker in his May Day speech, members of the COVID-19 taskforce yesterday (May 4) said it is not an impossibility considering the current situation.
"I think it's important for us to clarify that we have not ruled out the possibility of a circuit breaker," Minister Gan Kim Yong said in a press conference. "Certainly we hope that we won't get there and we must do what we can with this set of measures we've just announced."
The following measures will take effect from May 8:
Smaller social gatherings
Only five people can meet in social gatherings during this period, a reduction from the current group size of eight. Households can only receive five distinct visitors per day.
Stricter workplace measures
Employers must ensure that no more than 50% of staff return to the workplace at any time – a reduction from the 75% announced in April. Staff who can work from home should be allowed to do so as much as possible. Social gatherings must be avoided, but if they cannot be avoided, for instance during lunch breaks, the group must be capped at five pax. Employers should continue to stagger start times and implement flexi-hours.
Event sizes to be slashed
Publicly held events will be smaller or suspended for the time being, and pre-event testing will be required for some.
MICE or business events: Slashed to 250, instead of the current pilot of 750. Pre-event testing required for events larger than 100 people.
Religious services: Testing required for events larger than 100 pax. Congregations are capped at 250 attendees. No singing allowed to avoid any risks of virus spread.
Weddings: Testing required for all attendees for receptions bigger than 50 pax. Up to 250 people can attend the event.
Funerals: No more than 30 people can attend a funeral, down from the current 50. Pre-event testing is not required.
'Live' events like concerts: Reduced to 250 people. Testing required if there are more than 100 attendees.
Sports events: All spectator sporting events are suspended temporarily.
Tours: Capped at 20 attendees.
READ MORE: Singapore to allow in-person industry events from October
Managing high-risk indoor venues
Indoor venues like gyms and fitness studios will be closed for now. Outdoor organised classes may continue with up to 30 attendees in total. Cinemas, on the other hand, will be open for up to 100 patrons at a time. All attractions, museums and libraries can operate at 50% capacity.
TraceTogether to be compulsory from May 17
The use of the app in all public places has been brought forward from its initial plan in June. Residents can no longer check-in through a venue's SafeEntry QR code from mid-May onwards. The use of identification cards to check in will be allowed until May 31.
"We have proposed quite a stringent and tight set of measures, so that we can respond robustly and pre-emptively to the latest outbreak of clusters and do our best to snuff them out early, and reduce the likelihood of having to impose more drastic measures down the road," said Minister Lawrence Wong.