Majority of Singaporean staff believe it should be made compulsory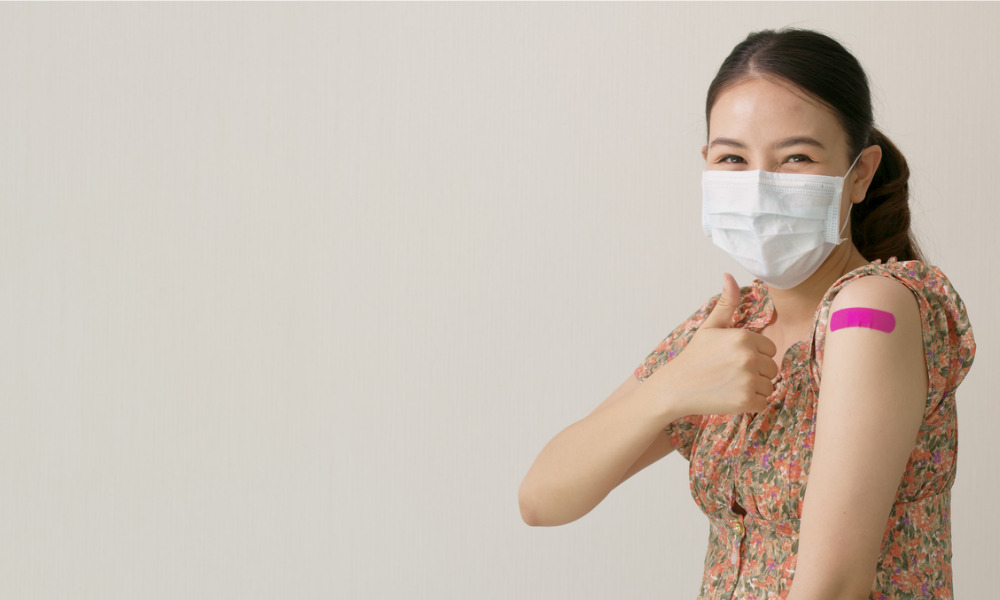 To mandate or not to mandate a vaccine policy? The issue is quite the divisive one – but a majority has emerged. Four in five (82%) Singaporeans would be happier if vaccinations were mandatory for all workers. What's more, nearly half of employees would 'strongly agree' with a vaccine policy. Despite the overwhelming support from employees, only about three in five (61%) of employers have implemented a vaccine policy.
The findings shouldn't come as a surprise, considering Singapore's high vaccination rate and everyone's eagerness to return to normal life, including the long-awaited return to workplaces. As of September 12, over 81% of eligible residents have been fully vaccinated. This suggests that only a minority of employees remain unvaccinated and may make for an easy transition to a compulsory policy.
Furthermore, Indeed's study found that almost all (91%) employees believe that high vaccination rates can relieve the stress or worries related to COVID-19. Leaders (73%) agreed that it can greatly improve the business. Only 13% of leaders think widespread vaccine coverage would harm the business.
Read more: Is it legal to ask staff to declare their vaccination status?
Does HR have a right to know your vaccination status?
Regardless of the company's decision on a mandatory vaccine policy, leaders must deal with another contentious issue as more staffers return to workplaces. This being the issue of whether people at work should have access to your vaccine status. Nearly four in five leaders (79%) felt that they have a right to know who's vaccinated and who's not at work. Employees agreed with their bosses, with 84% saying leaders should have access to the information.
Requesting transparency over vaccinations is a non-issue, however, after the Ministry of Manpower (MOM) ruled that it's completely legal to ask staff to declare their status if it's for work-related purposes, such as back-to-office plans.
An area that may be more difficult for HR to handle is co-worker relations. Majority of employees (79%) believe they have a right to know their co-workers' vaccination statuses as well. This may be a tricky area as it could negatively affect relations at work and, in severe cases, even lead to bullying.
Read more: Can HR ban unvaccinated employees from the office?
Can you fire unvaccinated employees?
While employees are pro-vaccine policy. They're not so sure about setting harsh penalties for unvaccinated co-workers. About half (54%) of employees felt that unvaccinated staffers should be fired if they 'actively chose' to avoid the shots. However, a third of employees said firing staff over their vaccination statuses is 'a step too far'.
When broken down by age group, Singaporeans between 35 and 44 were most likely to agree with the firing of unvaccinated individuals, with more than three in five agreeing with the harsh penalty. Employees over 55 years old were the least likely to back the firing decision, with just 17% in the age group favouring dismissal.
MOM is clear on this issue and stated that employers cannot terminate or threaten to terminate an employee based on the vaccination status alone. However, employers can fire unvaccinated employees only if they fail to comply with reasonable safety-related workplace measures.
Read more: Can you legally demote unvaccinated employees?
How to build employees' trust in the company
Behind the calls for a mandatory vaccine policy and opinions on managing unvaccinated employees lies a simple desire for a safe workplace. Health and safety remain a top priority for employees. If you're planning to get more staff back in the office or implement some form of hybrid arrangement, you must focus on building trust across the organisation.
And HR leader need to be at the forefront of initiatives and policies to showcase goodwill towards employees and strengthen trust, said Florence Yip, senior manager, talent attraction, APAC, Indeed. "Trust emanates from greater transparency and Indeed's latest Future of Work survey reflects this with the majority of Singaporeans supporting higher vaccination rates to facilitate a safe working environment," Yip told HRD. "HR leaders need to carry this message across all levels of the organisation collectively in a transparent manner to build trust and help foster a safe working environment for everyone."