Employment lawyers weigh in on the heated debate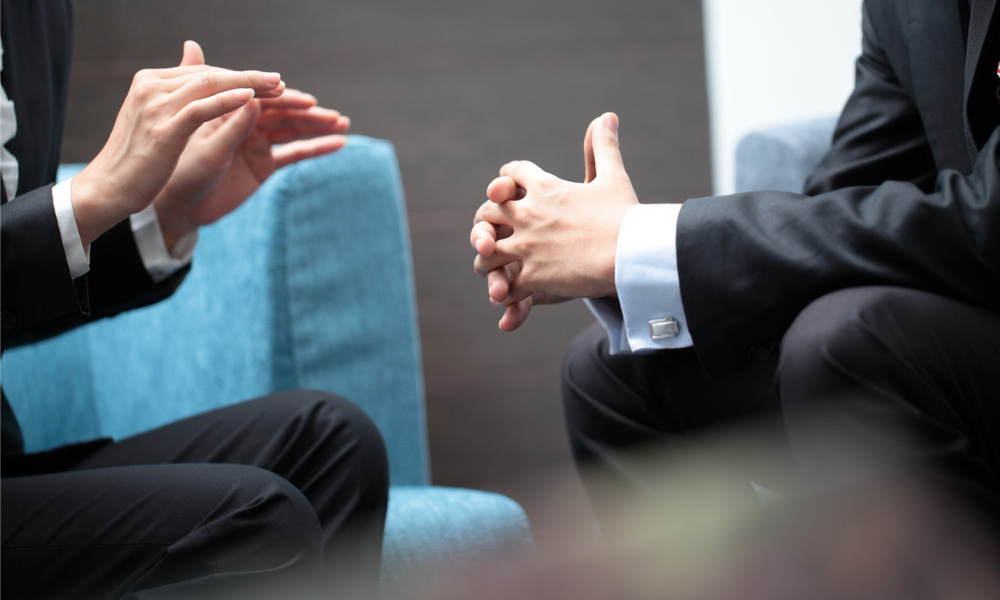 Since August, Singapore has allowed offices to operate at 50% capacity, regardless of employees' vaccination statuses. Despite this, the Ministry of Manpower (MOM) announced that if an employee tests positive and was at the workplace in the past seven days, the company must order everyone to work-from-home for at least 14 days. Additionally, social gatherings or interactions in workplaces will be banned from September 8 onwards. The updated measures are part of Singapore's plans to manage the recent spike in workplace clusters while upholding their plans to treat COVID-19 as endemic.
"We have observed that the recent clusters in workplace settings have taken place because of lax safe management measures, especially in areas like staff canteens and pantries where people tend to let their guard down and interact amongst themselves without their masks on," cited the Ministry of Health (MOH). "We will take tougher action if there are positive cases amongst workers who are infected."
While the authorities figure out the best course of action, we explored how HR and company leaders can manage a safe return to work and mitigate any risks.
READ MORE: Is it legal to ask staff to declare their vaccination status?
Can HR reject requests to return to work and ban employees from the office?
HRD spoke with employment lawyers Dawn Tan, director at Ashurst ADTLaw and Karen Mitra, senior associate at Ashurst to firstly find out the best way for HR and safety managers to handle requests to return to the office. It may be safe to keep the workplace open and allow half the team to return, but how do you manage requests made by unvaccinated staff?
MOM's latest advisory does not require employers to reject requests to return to office for those who are unvaccinated and specifically states that employers cannot make it mandatory for employees to be vaccinated in order to enter the workplace, said the lawyers. "It is likely that only those workplaces where compulsory vaccination is acceptable as a lawful and reasonable direction would be able to implement such a policy," they added. These could refer to firms in specific sectors like healthcare or in frontline work.
So, what exactly can HR do instead to mitigate any safety risks to staff? "Employers will need to make an assessment of their particular circumstances when making arrangements for the return of staff to the office, including the terms of any VoRT regime in place," they said. "In the first instance, employers should engage with the affected employees and consider the specific circumstances of an unvaccinated employee who makes such a request." For example, ask them the reason for their lack of vaccination and whether they belong to a COVID-vulnerable group as set out in the MOM's guidelines.
How to avoid claims of bias or legal disputes
"These matters should be balanced against the obligation placed upon the employer to ensure that the workplace is safe for all employees," they said. If the decision is ultimately made to exclude the employee from the workplace, then the reasons as well as consequences for this should be carefully communicated to the employee. This can avoid any claims of bias or potential legal disputes – these typically arise because of a lack of clear communication, said Tan and Mitra.
However, if a dispute were to take place, the employer will need to be prepared to demonstrate to officials that the exclusion of an unvaccinated employee from the workplace was reasonable and necessary. Some relevant factors to consider includes the need to protect business operations and to protect the health and safety of other employees. "The outcome of the balancing exercise, and whether the employer can demonstrate that the policy is reasonable and necessary, will be different for each employer and may even be different with respect to different employees," they said.
READ MORE: How to manage anti-vaxxers in the workplace
Managing staff who refuse to disclose vaccination status
Before all of this can occur, the hard part of managing a safe return to work is requesting employees' vaccination status. This is allowed for business purposes, as outlined by MOM, but it remains a contentious issue. "The question is what happens if an employee refuses to disclose their vaccination status or provide proof of vaccination," said Tan and Mitra.
"With respect to employers who have adopted a VoRT regime, the advisory makes it clear that employers can treat such employees as unvaccinated for the purposes of their VoRT regime and associated policies. For other purposes, the employer will need to assess whether the requirement to provide the information is a lawful and reasonable direction, and this will of course depend on the particular circumstance and the reason for the requirement."
A requirement to provide such information in a high-risk industry such as healthcare will more likely be considered "reasonable and lawful", compared to say, employees in office-based roles who have no client facing duties or responsibilities. "Employers should carefully consider the reasons provided by an employee for refusing to provide the information before considering taking any action against an employee," they said. Additionally, as with collecting any personal information, the employer should always be mindful of its obligations in relation to the Personal Data Protection Act.
Include the vaccination status request in contracts
"Going forward, employers might consider including a term in their employment contracts or letter of offer confirming that a condition of the offer is that the employee provide evidence of his or her COVID-19 vaccination status," they said. "As vaccination numbers increase and Singapore transitions to an endemic handling of COVID-19 cases, it is likely that further advisories in relation to an individual's vaccination status in an employment context would be published in due course."
ADTLaw LLC and Ashurst LLP together form Ashurst ADTLaw in Singapore. Ashurst LLP is licensed to operate as a foreign law practice in Singapore. Where advice on Singapore law is required, we will refer the matter to and work with licensed Singapore law practices where necessary. The information provided is not intended to be a comprehensive review of all developments in the law and practice, or to cover all aspects of those referred to. Readers should take legal advice before applying it to specific issues or transactions.