More than half of employees said they are urged to get the jabs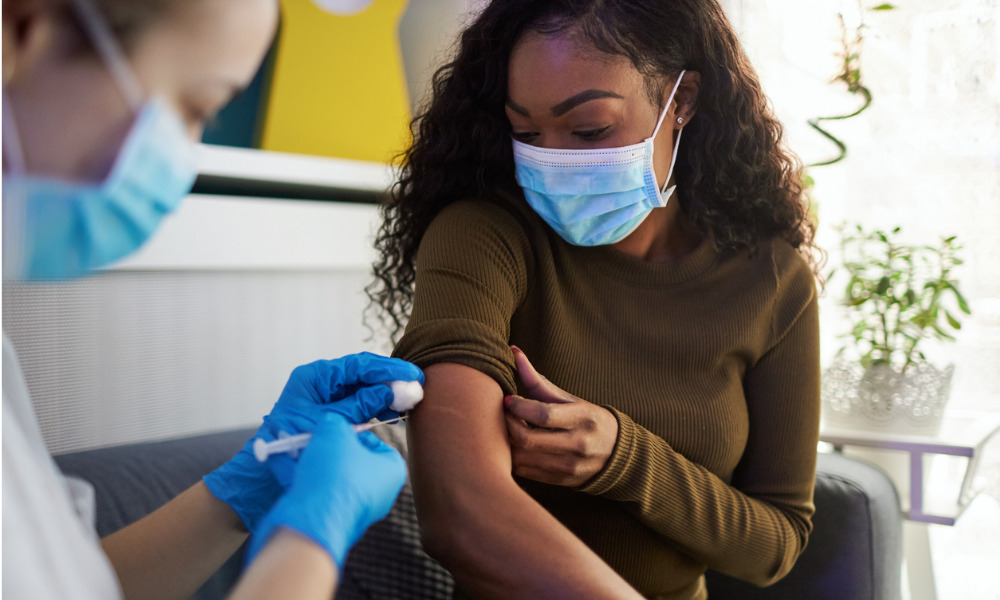 More companies are beginning to mandate vaccination not just to their employees, but also future hires. However, without clear government vaccinations policies in place, some companies are left to decide on their own on whether or not include jabs as a precursor to employment.
SkyNova surveyed managers in a recent study to find out if vaccinations would affect their hiring decisions. Overall, 63.6% said they ask their applicants about their vaccination status during the hiring process, with 61.3% saying the answers would affect their ultimate hiring decisions.
Auckland International Airport was just one of the newest organizations to mandate jabs for new hires. The Canadian National Railway also made a similar mandate early this month, as did this Group of 14, leaders of 14 hospitals in Ontario's central region, also announced a joint COVID-19 vaccination policy that will also cover new recruits. Interestingly, a canoe maker from Ontario made headlines after saying they'd only hire unvaccinated applicants in a new job posting.
Read more: Staff vaccine status discussions, disclosures pose challenges for businesses
In SkyNova's survey, 39.5% said they will judge their unvaccinated colleagues, while 60.5% said they will not. What's more, 57.6% of employees are urged by their employers to get vaccinated, one percent were discouraged, while 41.4% said they were neither encouraged nor discouraged. A company's stance on requiring the vaccines could also lead to potential isolation of their staff, with 39.6% saying they are worried about returning to work because of their employer's stand on the jabs. Workplace bullying as a result of vaccination status has also been a concern amid jab rollouts across the world.
Maureen Kyne, workplace bullying expert, previously told HRD that unvaccinated employees could be isolated and shunned by their peers. She said employers and their staff should have a "really good conversation and communication" about it.
Read more: Is it legal to ask staff to declare their vaccination status?
Declaring COVID diagnosis
Meanwhile, SkyNova's research also revealed that 86.5% of COVID-positive employees reported their diagnosis to their employer, with 51.4% saying they received judgment for it.
In response to a positive diagnosis, 36.9% of employers said they handle it privately with an employee. Another 20.9% said they give the worker vacation time, 18% said they will report it to higher authorities, while 10.2% said they will let the employees handle it themselves.
Read more: How to manage COVID-positive staff in Singapore
Employees also said they experienced "extreme" concerns over their mental health following a positive diagnosis, but only felt "moderate" concerns over their physical health.
According to the study, 25.3% even continued working despite being in quarantine, while 20.2% said they worked in quarantine and took time off. Fortunately, half of positive employees (50.5%) said they took the time off to recover from the virus.
More than half of COVID-positive employees said they did not face repercussions following their positive diagnosis. Another 34.8% reported loss of income due to missed hours, 3.5% were warned, while 2.1% were fired after testing positive.