Employers must allow non-essential workers to work from home, says Malaysia's HR minister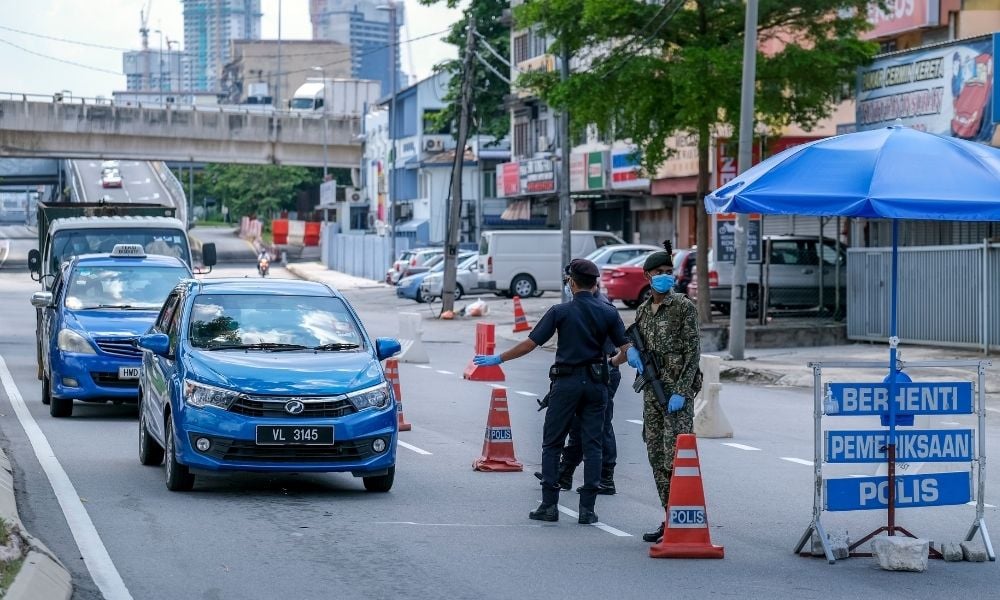 Last week, parts of Selangor and Kuala Lumpur were placed under a stricter lockdown or enhanced movement control order (EMCO) in a bid to control a record-high rise in COVID-19 cases. Areas under the EMCO will also have to adhere to an 8pm curfew from July 3 to July 16. Exemptions will only be made for emergencies and with prior approval from the police, announced senior minister Datuk Seri Ismail Sabri Yaakob.
Read more: Malaysia implements MCO 3.0
On Friday (July 2), HR minister Datuk Seri M Saravanan reminded residents that under the latest measures, only workers in essential services are allowed to head to their workplaces. "Employers are required to abide by this order and allow their workers to work from home," he said. Companies that fail to follow the latest COVID measures and safety procedures may be punished. The minister advised workers to report errant employers to the authorities.
He said that since May 23rd, the HR ministry has received over 1,878 complaints about employers forcing staff to head into the workplace. Some involved employers threatening to fire staff if they refused to work from the office, reported The Star. "The ministry gives attention to complaints received and will take the appropriate action," he said.
Read more: Are your workers worried about vaccine safety?
Areas under the EMCO will face the following restrictions for the next two weeks:
Only one passenger is allowed inside taxis and ride-hailing vehicles.
Public transport will operate at 50% capacity.
Only one household member can head out to purchase essentials, like groceries.
Wholesale markets can operate from midnight to 6am. Other markets can stay open from 6am to 2pm.
Only take-away or drive-through services will be allowed at restaurants.
No sports, social or recreational activities are allowed.
Employers in non-essential services must allow staff to work from home or provide leave.
Only selected factories, including those producing food items, can operate through the EMCO.
Only essential services such as utilities, sewage and cleaning can operate from 8am to 8pm.
Domestic travel remains prohibited, but residents can travel across districts and state lines for their vaccinations. Residents must provide clear proof of their appointments, for instance through the MySejahtera mobile application.
Petrol stations can open from 6am to 8pm. Those along highways can run 24 hours.
Airports and harbours will be allowed to operate as per normal.
The state of Selangor has been recording the highest number of new infections daily, with over 2,907 cases reported on Friday, with KL in the second highest spot with 637 new cases. To date, only about 17% of the population have been fully vaccinated. The country believes an 80% vaccination coverage is necessary to achieve herd immunity.