With travel restrictions easing worldwide, airlines are ramping up operations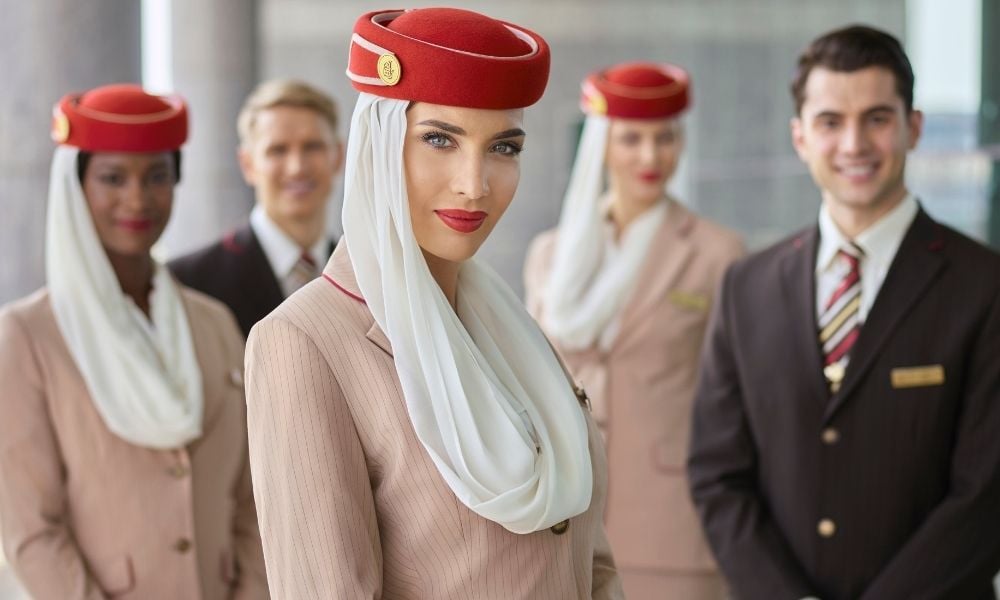 After almost two years of extended lockdowns and border closures, the world is finally making plans to reopen. Many countries have been easing restrictions for both business and leisure travel. Airlines are thereby prepping for a travel boom and some business relief after taking one of the hardest hits during the recession. Dubai-based Emirates is one of many airlines ramping up hiring in anticipation of a surge in global travel plans.
Yesterday (October 26), Emirates announced plans to recruit over 6,000 operational staff over the next six months. Emirates Airline and group chairman and chief executive, his highness Sheikh Ahmed bin Saeed Al Maktoum, said that the urgent need for new hires signified the "quick recovery" of the country's economy – and therefore a promising sign for the world-class airline.
"We have been prudently restoring our operations in line with the borders re-opening and ease of travel protocols, and with the positive signs in the economic recovery and continuous growth of demand, we are hopeful to be back to where we were pre-pandemic, from mid-2022," he said.
Read more: Cathay Pacific is looking for HK pilots
The hiring spree is almost part of longer-term efforts to support the organisation's business recovery. In September, Emirates embarked on a worldwide campaign to recruit over 3,000 cabin crew and 500 airport services employees to join its Dubai hub and support its operational requirements arising from the travel industry recovery.
With travel demand returning earlier than anticipated, Emirates will now require an additional 700 ground staff in Dubai and across its network. They're also looking for 600 qualified pilots to join their global team. Additionally, there are plans to reinforce their engineering team by hiring 1,200 skilled technical staff, in roles like aircraft engineer and engineering support staff.
Read more: Come back! AirAsia Philippines to hire laid off workers
Fully vaccinated frontline teams
The airline has been investing in their business recovery strategy for most of 2021 – for instance, their latest hiring plans align with HR's successful vaccination efforts. Back in February, Emirates was among the first few airlines in the world to operate a flight with fully vaccinated frontline teams. Chief operating officer Adel Al Redha had shared an optimistic view of the global travel demand with the high uptake of vaccinations.
"We've seen a very positive response with high demand and take-up of the COVID-19 vaccine from our colleagues at the operational frontline, and there's continued momentum in the rate of vaccinations across the business," Al Redha said. "We are confident that with more people being vaccinated, combined with strong safety measures in place, we can all look forward to the easing of border entry guidelines for many countries."
Other international firms, such as Singapore-based Singapore Airlines Group (SIA) and budget airlines Jetstar Asia and Scott have mandated vaccines for their frontline staff like pilots and flight crew recently as a similar commitment to the safety of employees and customers.