The vaccinate or regular testing regime kicked in on Oct 1st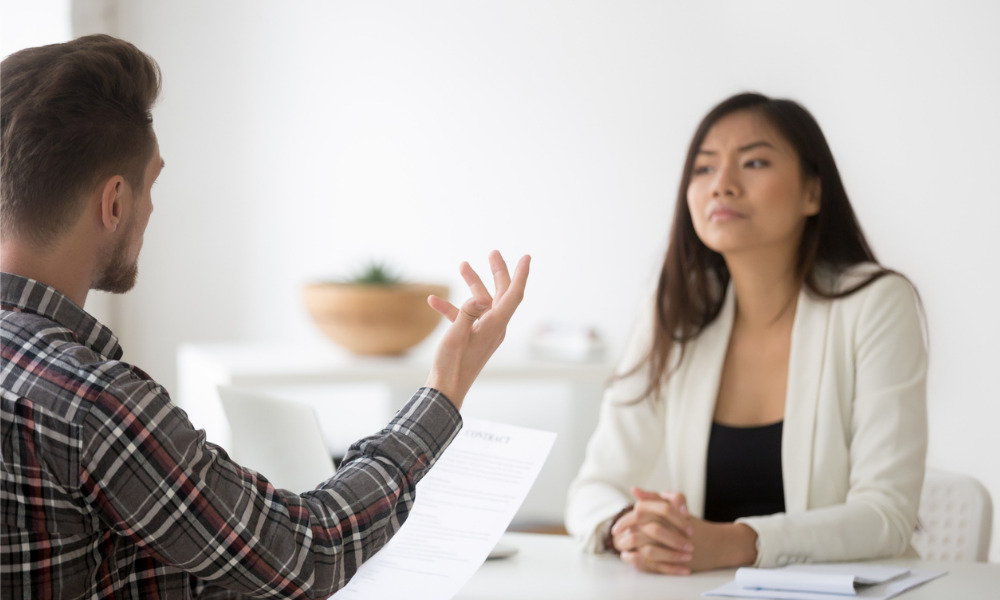 Singapore's latest COVID measure, the 'vaccinate or regular testing' regime (VoRT) officially started on October 1st. The government's voluntary workplace policy was mandated on several high-risk sectors and encouraged on businesses in general. The policy aims to help employers manage workplace health and safety and the city-state reopens and works towards living with the virus.
Vaccinations remain voluntary in Singapore, even as the government doles out booster shots to the community in stages. While employers can't outwardly force their staffers to get inoculated, they can implement differentiated measures including regularly testing, to keep workplaces safe and manage cases accordingly. But what happens if unvaccinated staff refuse to take the tests? HRD finds out.
Read more: Can you legally demote unvaccinated employees?
Can HR fire unvaccinated staff?
At a webinar organised by the Singapore HR Institute (SHRI), panel moderator Alvin Goh raised an interesting point about the country's vaccination situation. "I'd like to say that Singaporeans and those working here are all very law-abiding citizens and their social responsibility is very strong," said Goh, who's the executive director at SHRI. "But there will always be one or two in the society who [will rebel]. If an unvaccinated employee refuses to do regular testing. What can we do about it?"
According to MOM's guidelines, HR can legally fire unvaccinated staff who refused requests for regular testing. Panellist Hao Shuo, director of operations policy and planning, labour relations and workplaces division at MOM explained their advisory in detail. "When we conceptualised the advisory, we anticipated this being a problem," Hao Shuo said. "If employees refuse to abide by reasonable vaccination-differentiated measures, the employer can exercise their right to contractual termination.
"Why we went to that extent is really [because] we wanted employers to be able to implement the safe workplace [measures] for everyone. There shouldn't be individuals insisting on their rights, resulting in everyone else being subjected to higher risks."
Read more: Can you require new hires to be vaccinated?
Terminate unvaccinated staff only as a 'last resort'
A fellow panellist and union leader representative piped in and said that while it's fair and legal to do so, terminating a contract should remain a 'last resort' option. She shared an anecdote of a real case involving a worker who was beyond their retirement age and refused to get vaccinated or tested. "After prolonged discussion, the employee said that they'd rather stay at home because of their age," said Toh Hwee Tin, director of industrial relations and analysis (IRA), executive secretary, food, drinks and allied workers union (FDAWU), and lead at NTUC hospitality & consumer business cluster.
However, before employers engaged the employee and their labour union to discuss possible termination, HR can consider all other measures first to keep the staffer as well as the workplace safe. "Contractual termination need not be the first decision to be taken," Toh said. "Of course, [there's] redeployment of staff. Then, if every option is exhausted, then the person can 'stay at home'. In this case, the employer also continually engaged the employee to see whether they can actually find other options for the employee – and hopefully one day this employee can come back to the organisation."
Toh added that the best way for employers to manage this tricky situation is by practising empathy for staff whether they're vaccinated or unvaccinated. "While we [accepted] the resignation of the unvaccinated person, we also wanted to say that from NTUC's perspective, [leaders] have to think of how to 'bubble wrap' and protect this group of unvaccinated persons," Toh said. "Sometimes they're really more fearful than us, because we're vaccinated so we'll feel that we have a lot more anti-bodies. [After] speaking to them, their fear is actually very great coming out to work, so I thought we should also consider this."