'Mental health needs must be treated as a core element of our response to and recovery from the COVID-19 pandemic'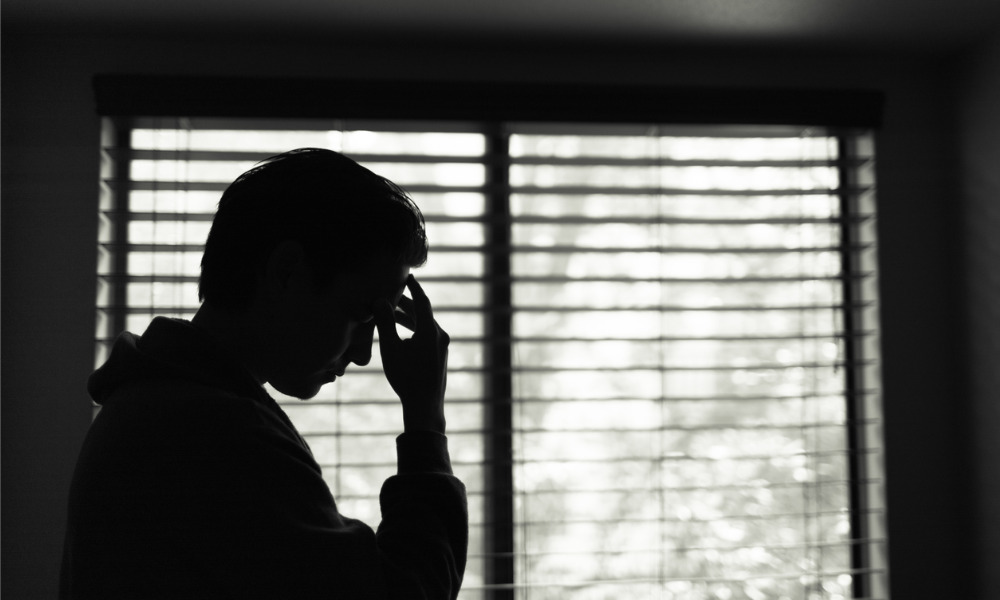 The COVID-19 pandemic is highlighting the need to urgently increase investment in mental health support services or risk a massive crisis in the coming months, said the World Health Organisation (WHO).
"The impact of the pandemic on people's mental health is already extremely concerning," said Dr Tedros Adhanom Ghebreyesus, Director-General at WHO. "Social isolation, fear of contagion, and loss of family members is compounded by the distress caused by loss of income and often employment.
"It is now crystal clear that mental health needs must be treated as a core element of our response to and recovery from the COVID-19 pandemic…A failure to take people's emotional well-being seriously will lead to long-term social and economic costs to society."
READ MORE: COVID-19: How to protect employee mental health
WHO representatives spoke last week (13 May) at a policy brief on COVID-19 and mental health issued by the United Nations (UN).
The report noted that statistics on mental health conditions were 'already stark' even before COVID-19 emerged. According to WHO stats, the global economy loses more than US$1 trillion per year due to depression and anxiety, with depression affecting 264 million people in the world.
However, globally there is less than one mental health professional for every 10,000 people.
"Mental health is one of the most neglected areas of health," wrote the UN. "Despite the impact of mental health conditions on individuals, families and society, there has been little investment in mental health, particularly in community-based services.
"Countries spend on average only 2% of their health budgets on mental health. The average spent by other sectors is unknown but expected to be a tiny fraction of that."
READ MORE: COVID-19: Simple ways to save workers' mental health
Now with COVID-19, the report found that the evidence 'confirms widespread psychological distress' in COVID-19 affected populations, based on various national surveys collated.
What's worse, the Lancet Commission on global mental health and sustainable development found that many people who previously coped well, are now less able to cope because of the multiple stressors generated by the pandemic.
"Those who previously had few experiences of anxiety and distress, may experience an increase in number and intensity of these and some have developed a mental health condition," wrote the UN. "And those who previously had a mental health condition, may experience a worsening of their condition and reduced functioning."
The UN report highlighted several high-risk groups:
Children and adolescents are not spared either. Studies showed that many children's emotional state and behaviour are affected by lockdown. Children with disabilities are especially vulnerable.
Meanwhile adolescents and young people are at-risk as most mental health conditions develop during this stage of life. Children and adolescents are also at a particular risk of abuse while stuck in long periods of confinement.
READ MORE: How can HR help employees facing family violence?
The UN recommended three actions to minimise the impact of a mental health crisis:
Apply a whole-society approach to promote, protect and care for mental health, including responding proactively and communicating in a sensitive manner. For example by showing empathy for people's distress and offering advice on their emotional well-being
Ensure availability of emergency mental health and psychosocial support
Support recovery from COVID-19 by building mental health services for the future
Businesses can do their part by first acknowledging how work disruptions are impacting employees. Dr David Batman, Specialist Consultant in Occupational Medicine at Virgin Pulse told HRD, besides providing programs, leaders should strengthen the right culture.
"It's important to understand that one in three of us will have a major health problem and that statistic is only considering a 'major' one," Dr Batman told HRD. "We are all vulnerable as human beings. We all have lives outside work which can be just as stressful as inside."
He added that "prevention has to be the name of the game" and it's essential to have a culture in place that prioritises having resilient employees.
It's also not about targeting or identifying individual groups of people. Instead, it's important to have a program which is best for all employees because "resilience is the key for everybody".