With the COVID-19 pandemic spreading around the world, HR are looking for new ways to grapple with employee mobility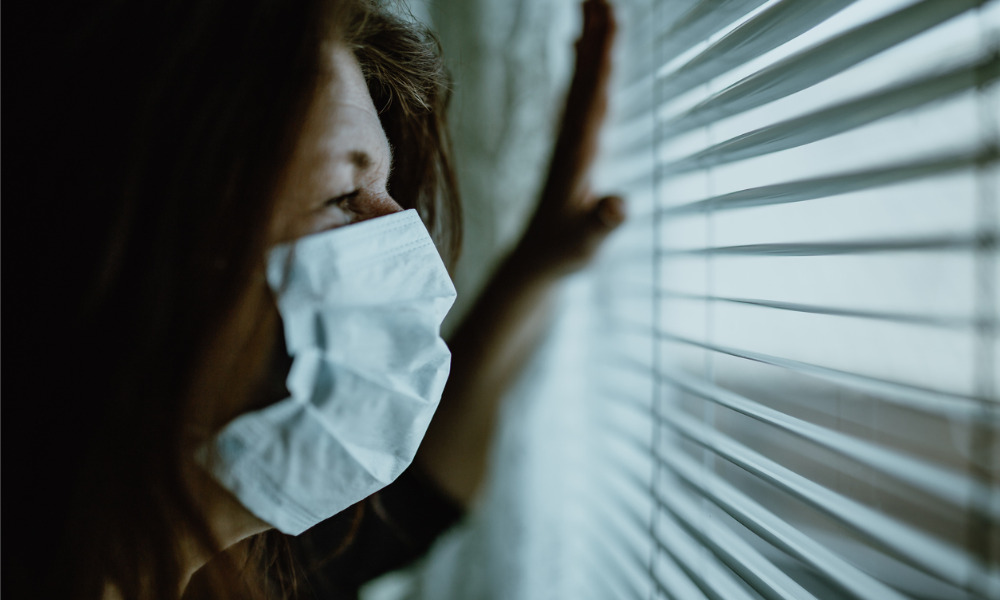 The recent events surrounding the spread of COVID-19 around the world – and the ways it has directly impacted business – have given companies pause for thought in considering the ways they tackle mobility among staff.
With a lockdown for a period of at least several months looking likely, HR departments are facing both internal and external pressure in the way they tackle day-to-day issues with working environments – often remotely, given the increasing shift to work from home.
"Within the last few months, we've seen a drastic evolution in the discussions around issues like duty of care, sustainability and employee mental health," says Lisa Johnson, Global Practice Leader, Consulting Services at Crown World Mobility. "It's a good time to reflect on the current ways staff are working, and implement improvements for the coming months."
Indeed, given the current situation around the COVID-19 pandemic, it seems extremely likely that employee mental health is likely to move to the forefront of many company's considerations. In Crown World Mobility's recent report, Big global mobility trends to watch in 2020, employee mental health was marked out as one of the trends for business to watch into the coming year.
"A big part of mobility duty of care lies in preparing business travellers, relocating employees and their families for the unexpected," explains Johnson.
"That covers a pretty broad range of issues – from illness, accidents, personal and family security, political upheaval and terrorism, to immigration changes that could impact their assignment, and more. Right now we're seeing a number of these in effect around the world due to the effects of COVID-19, as world governments take action to prevent the spread and 'flatten the curve'."
At a very simple level, Johnson says, moving employees to work from home or other alternative arrangements presents a number of challenges.
"Even when an employee is highly motivated, the experience of moving out of the usual office environment inevitably causes stress and anxiety," says Johnson.
"People are leaving colleagues – and in many cases, friends – behind to work in a relatively unfamiliar environment. A highly successful employee in the office may feel less successful while working in alternative arrangements."
These issues are further compounded by the stigma often associated with mental health issues, both inside and outside the workplace. Johnson notes that businesses need to take active steps to reduce stigma.
Promoting employee well-being is one step in the process, including emphasising programs that include exercise, nutrition and mindfulness, along with updated definitions of work-life balance.
"A good pre-WFH program will include information for all relocating employees and transferees about depression, work-related stress and ways to find support," Johnson notes. "Educating HR team members and managers who receive employees about the signs of depression, and the stress that can come with changing work environments, is also a step in the right direction."
Pushing for responsible leadership isn't a new thing by any means, notes Johnson, but this health crisis presents employers with an opportunity to reassess their priorities in the bigger picture too.
"We're facing a moment where global leadership and corporations have added social, cultural and environmental responsibilities to their mandates," says Johnson.
"It's something employees want, and increasingly it's something they expect too.
Caring for employee mental health during this time is just one of the ways that companies can demonstrate their commitment."