Calling all HRDs! It's time to expect the unexpected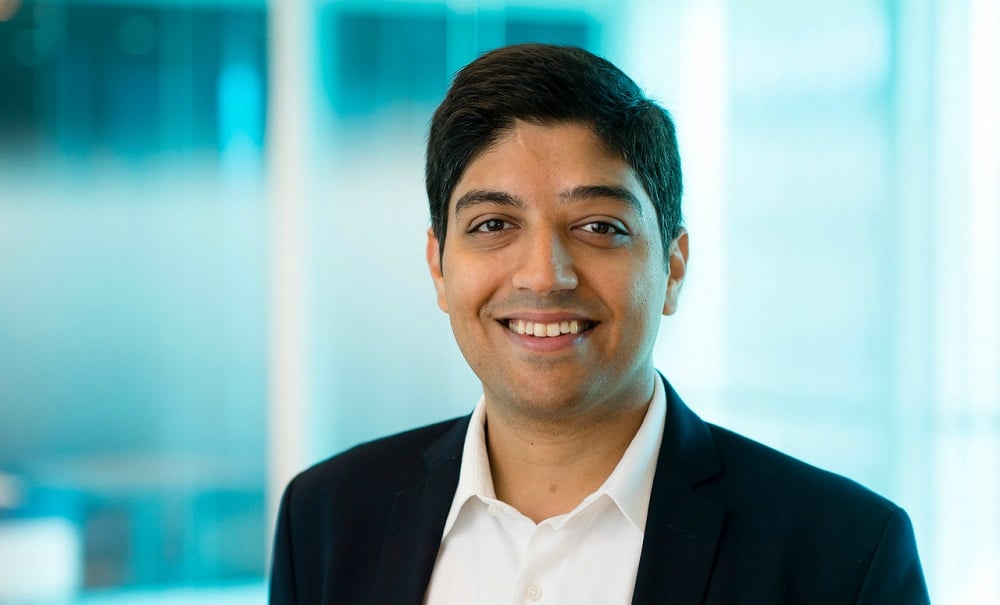 2020 sounded the death knell on long-term plans and strategies – and may just be the catalyst needed to transform the way HR works, making the function more agile and effective.
And like most changes that have taken place, the crisis simply acted as an accelerator.
Before 2020, talk around agility was rife but it was just that for a while – talk. The crisis demanded HR to have quick reflexes and be ready to shift priorities and meet the rapidly changing needs of the business as well as employees.
Many proved themselves highly capable of managing the organisation in a disruptive environment. In a global study by Deloitte, it was found that due to HR's impressive handling of COVID-19's challenges, C-suite leaders have become more confident in HR's ability to help organisations navigate future changes.
Post-COVID, a whopping 88% of business execs indicated their confidence in HR's leadership capabilities. This was a jump from 2019, when more than one in four said they were 'not confident' in HR's abilities.
Read more: How can HR sustain their leadership in 2021?
The most successful HR leaders were those able to grasp the idea that an effective initiative or plan was dependent on their ability to tackle one crucial factor: failure.
There were no clear 'best practices' or rubrics to navigate the crisis, so trial and error was the best management strategy for leaders.
The tricky part was that there wasn't much time or space to mull over problems after introducing a new initiative or policy, so leaders were forced to rebound quickly and avoid critical damage to areas like employee experience – therefore productivity and a very fragile business bottom line.
So what does this mean? Is it still worth labouring over an HR strategy, only to have it tossed out to fit the changing work environment?
Read more: How can HR stay relevant in disruptive times?
Are HR strategies still relevant?
An HR strategy typically sets the business direction for key areas, including hiring, talent management and development. The crisis made it difficult or simply put a stop on those plans with hiring freezes and issues around managing talent in a virtual world of work.
But if you looked closer, the death of long-term HR strategies began way before the pandemic when leaders were preparing for a disruptive future work environment.
Read more: Is HR strategy a dead concept?
The leaders we spoke to before 2020 shared their foresight that HR's plans had to constantly align with shifts in the business and change as needed – whether that means a change in direction every quarter, within six months or a years' time.
Even the thought of a two-year strategy seemed farfetched to some leaders, as they witnessed the business' rapid pace of change.
Those leaders were thus primed for 2020's disruptions and had a slight edge over organisations that were slow to transform their HR systems prior to the crisis.
"If something is not working, fix it quickly or move on and scrap it," said Armaan Seth, head of HR at Syngenta Asia Pacific.
"It's a 'different way' for HR. I have to admit that as a function, we've not been the most [agile], but I think 2020 has really pushed us to do that very quickly."
Read more: How can HR leaders incorporate an agile approach?
What should your HR strategy look like in 2021?
Seth, however, made clear that having an overall HR strategy was still necessary – it just looked very different from what leaders are used to.
2020 took things to the extreme, but it gave a glimpse of what an agile approach to HR would mean. Seth shared that his team had to review ongoing strategies "almost every fortnight" to ensure it aligned with the feedback they got from the business leaders as well as employees.
"It's been one of the most fluid HR strategies," he told HRD. "I can't really say we had one HR strategy.
"It was a strategy with an overall purpose for sure. That purpose was the health and wellness of our team, and of course aligned to our business strategies – everything else kept changing."
To keep the strategy aligned with business needs, his team had to constantly be in touch with what the leadership team wanted HR to focus on, as well what employees expected HR to deliver.
"What we're trying to do is effectively review our actions and initiatives monthly with the leadership teams," he said. "Also to communicate…if there were some things that [needs] continued building upon and strengthening. And very quickly take action if things were not working.
"I think it's extremely important now, more than ever, to get business buy in to all our initiatives because a lot of what we are doing as a function is actually carried out by the leaders, and not by HR."
Read more: How to create a unified leadership team
How to identify failing initiatives – and resolve them
On the topic of remedying when "things are not working", Seth advocated an objective approach to identify any shortcomings.
For every initiative that they introduce, his team sets key performance indicators (KPIs) or metrics to monitor their progress. They review how well the program is running, while simultaneously retrieving feedback from employees.
"I come from a business background and I strongly believe that if you're not measuring something you don't really know where it's going," he said. "That's one of the shifts we're trying to make: make [HR] as objective as possible."
They also made the decision to move from an infrequent employee feedback system to employee listening, which is "more regular, more rational and a little easier for employees to answer".
This regular feedback helped the team understand whether things were moving in the right direction, from the people who would be most affected by changes in HR initiatives or policies.
Read more: How to collect honest employee feedback
"At the same time, we also have an HR dashboard that we review every month," he said.
"KPIs are attached to each initiative [and we can] say, 'hey, this is the milestone we were supposed to achieve. Are we there yet or not? If not, does it still make sense for us to run it, or do we need to change something?'"
Another thing that changed in the past year was how the country-specific HR teams across the region became more collaborative. This knowledge exchange ensured that HR had a better chance of managing the unprecedented crisis.
"Very early on everyone realised that no one had the answers to a lot of the problems we were facing," he said. "And unless we were learning from the successes and failures from different teams and different countries, we were actually not being fair to ourselves."
This allowed HR to assess what worked and what didn't in their countries, and tweak initiatives to find the best solution possible for each problem. This ultimately raised the function's effectiveness and showcased their leadership within the business.
"I don't want to sound cliched, but business does not stop," he said. "If we still need to maintain our business results and ensure that our purpose is met, how can HR strategy align itself in a very agile way?
"We can't be stuck on our strategy or agenda. We have to be flexible and agile enough to change [and] adapt very quickly but ensure that we don't need to lose the essence of what we're trying to do."