In honour of Father's Day, a leader shares how he juggled many hats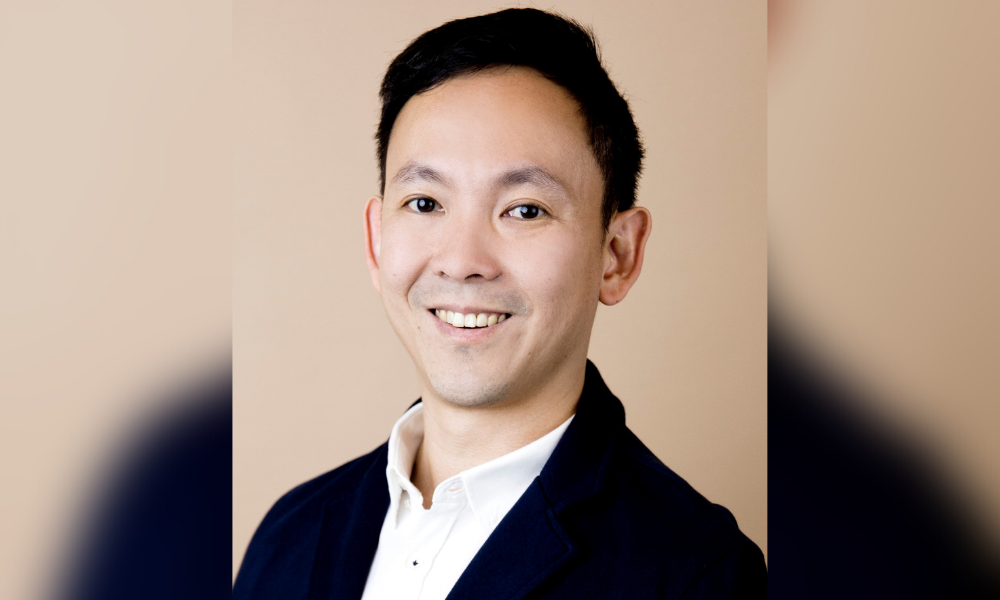 The pandemic hit everyone differently. As the saying goes, "we're all in the same storm but not in the same boat". For Bryan Tan, CEO at Centre for Fathering, a non-profit organisation in Singapore, everything came as "quite a shock to my system". While he was used to wearing many hats throughout his life, such as CEO, father of four, husband, and son to elderly parents, when the pandemic hit, he initially struggled to make sense of "what's happening out there".
"I had to manage my own fears of the virus and how I could protect my family from it," he told us. "There was also a fear of losing my job and not being able to provide for my family, and for everyone who works for us. I was fearful of losing my job and the job of everyone around me."
Read more: Why COVID-19 is aggravating leadership burnout
Managing emotional struggles
Add to that the frustrations of managing home-based learning for the kids while both parents worked from home. Sometimes he found himself struggling with so much uncertainty, anxieties, fears, and frustrations while being in lockdown. "At times I'd lose my cool," he said. "Many times even when I was bottling things up and not talking initially, my wife [and] kids could see that I was about to explode. They knew that home was tense. So they naturally had to tiptoe around me to avoid me bursting at home. And that's when I realised that I can't keep bottling up [my emotions]. I needed to find a way to communicate my feelings and my fears to, first of all, my wife."
The couple did their best to show a united front at home, despite any challenges they were facing with work. Him and his wife, an entrepreneur, had to quickly figure out the dynamics of how to do shared parenting and sort out things like household chores and responsibilities.
"It took our family a while to get into a routine," he said. "And for my wife and I to also clarify our roles on how to best support our children's home-based learning needs, synchronise our work schedules, and split the household chores at home." They made sure that everyone, including the children, knew that they had a role to play at home and a specific household chore to undertake. "That's how we managed," he said. "Because at that time we had no helper, so we all just split the load."
Read more: How to cope as a family in isolation
Communication struggles
While splitting chores may be quite straightforward, it wasn't as simple to explain a pandemic to young children or manage the challenges of working from home. "I didn't have the vocabulary to explain the situation to my kids," he said. "They were asking: Why can't I go to school? What is COVID? Why are we made to stay at home? Why do we need to sanitise our home more often than usual?"
He's thankful that he's part of a supportive network of dads and fellow professionals at the Centre for Fathering, Dads for Life and Papa Sepanjang Hayat, which are under the centre's management. The network rallied together and offered not only their experience as fathers themselves, but also their professional expertise to produce resources to cope with the crisis. They shared ideas and insights on how fathers can engage their children through the pandemic, as well as other useful information to get through the "storm" together. Those resources were then shared on the centre's online channels so all fathers had access to help.
The network of active volunteers, some of whom turned into friends for Tan's family, were so helpful that they even offered support when his wife gave birth to their fourth child in March this year. They checked in on the family after the birth to make sure everyone was coping, and that mum and baby were recovering well. One even started sending meals for the entire family about two to three times a week.
"They rendered support not just emotionally, but also in very practical means – and likewise for our family and friends," he said. "That's when we started to appreciate the community that we have with our friends, family, and even extended family who came along to support us. I think that was very important. [The support] was very crucial for me to be able to manage the situation at home and work."
Read more: How to help remote workers manage work-life integration
Managing 'dad and mom guilt'
Then there's dealing with the guilt of being at home more, but not having enough time for the children since both parents were busy working remotely. We've all heard of 'mom guilt' but as Tan explained, dad guilt is alive as well – and made that much harder to manage with everyone in lockdown.
In the past year Tan felt like he was "constantly being monitored, watched and observed" not just by his children but his employees, so it became inherently crucial to ensure that he sustained a comfortable level of work-life integration and harmony. In both cases he had to set clear boundaries and negotiate with the different parties to ensure that he got his job done well, while also having enough time for family no matter how busy work got.
"We also know that things don't always work out well together," he said. "Sometimes work encroaches into family time, or sometimes my wife's and my work schedule clashes, and then the kids have no one to turn to. That's when, unfortunately, we had to outsource the entertainment of our kids to the television, when we both have work calls and can't attend to our kids.
"In those times, my wife and I will start to feel guilty – how did we let work come in between us? When the kids come to us, we have to tell them to wait. Daddy says 'wait'. Mummy says 'wait'. And the kids have nobody to turn to, so they go back to 'Uncle TV' – that's not nice. But that's also where my wife and I learn not to be so hard on ourselves and to manage our own expectations."
When he could afford to, he'd hold work calls or take a pause from work and attend to his children's requests to play or help with their home-based learning needs. However, if he couldn't get away from a work meeting, he'd always try to explain to his children that he's in the middle of something important and will get back to them. "I ask for their grace to tend to them at a time when it's more convenient for me," he said. "My main motive is to make sure that they don't feel like work is more important than them. They are important, but at points sometimes they just have to watch and observe the boundaries that I set and understand that they still matter.
"But of course, when these things happen [and] when I go back to them, I have to make sure that I do more than compensate for that loss of time or for not being as responsive, because those things are important to them."
Read more: Are leaders doing enough to support working fathers?
The importance of a supportive corporate culture
Being able to work as a family is critical to get through lockdown together, but he believes having a supportive corporate culture is crucial to help professionals handle the push and pull between work and home responsibilities. "I'm quite fortunate we really value family life at the Centre for Fathering," he said. "We make sure that family and the home front always come first. And that helped myself and my colleagues to make sure that we can always tend to our families first without prejudice and discrimination at work. After all, we are a family organisation, [so] we make sure that we walk the talk at all levels."
He added that COVID presented many fathers the opportunity to experience some form of work-life integration and corporate support. Since everyone had to learn to work from home, it provided many working fathers the opportunity to experience better work-life harmony.
Read more: Most working dads would quit over flexi-work
"More importantly, it allowed employers to understand [employees' experiences] better," he said. "And start to review how work was done – to really clarify on work objectives and outcomes, and [see] that the work still gets delivered regardless of how it is done. I think many companies are starting to realise that now.
"For myself, I found that my staff actually were more productive working from home. I acknowledge that they may be less responsive, because at home you have many other stressors. But in terms of productivity, the outcomes, and the work, it comes back better and you can do a lot more. And I think maybe it's because of the focus that they have and the lack of a need to travel.
"Employers were given this opportunity to redefine work for employees. A lot of employees started to learn how to have work-life integration and make full use of flexible work arrangements without fear of discrimination and prejudice. That helped a lot of companies in Singapore and we hear a lot of good outcomes coming from employers and employees."