Five employers are getting recognised in Singapore's first-ever award for father-friendly workplaces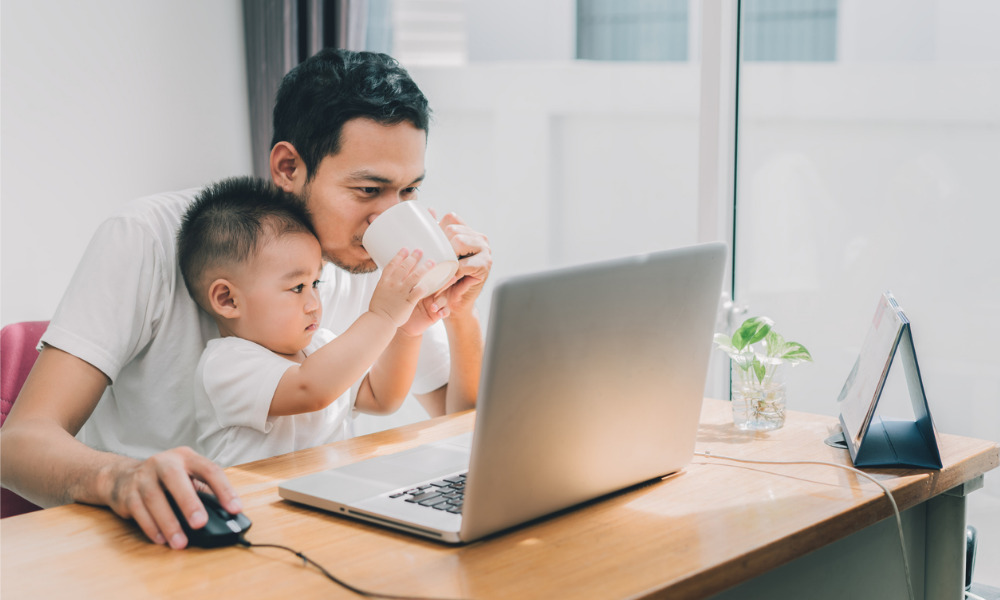 Five Singapore-based employers have been recognised for having outstanding HR policies and practices that help working fathers thrive in their careers.
Eight other organisations received letters of commendation for their efforts in enabling work-life integration.
The award was launched by the Centre for Fathering (CFF) and DADs for Life, and organised in partnership with Families for Life, in support of the Made for Families initiative.
Read more: How to help remote workers manage work-life integration
The award winners were judged based on criteria such as:
Family-friendly policies that went above and beyond government-stipulated requirements. For example, additional family care and paternity leave, or flexi-work arrangements.
Programs that promote employee well-being or activities that promote family bonding like father's support group or family day activities.
Whether they ran CFF or DADs for Life programs including participation in Back to School with Dad, Eat with Your Family Day, Celebrating Fathers and other workshops.
Steven Tan, CHRO at City Developments Limited (CDL), one of the winning organisations shared why it's vital to establish a family-oriented company culture.
"Fathers play an important role in nurturing a child," Tan said. "We believe in encouraging fathers to play bigger roles within the family by providing policies that enable our employees to spend quality time with their children. Our employees appreciate our supportive, family-oriented culture, which allows them to achieve a healthy work-life balance, contributing to greater job satisfaction."
Read more: Are leaders doing enough to support working fathers?
Serene Seow, managing director at Eu Yan Sang (Singapore) Pte Ltd, one of the commended companies said it's important to recognise the impact both parents play in their child's growing-up years and how employers can play a part to support "the fathers among us be there for their families".
This aligned with President Halimah Yacob's views on the issue. The president had presented the awards at a ceremony last week.
"Strong support from employers is necessary to cultivate pro-family workplaces, especially to encourage an active fatherhood," Yacob wrote in a Facebook post seen by HRD. "Just like the parents, organisations also reap benefits from these efforts, such as increased staff productivity and higher level of engagements at work.
"Therefore, it is important for us to explore new ways to encourage more organisations to create a conducive work environment for fathers so that men can step up at home to better support women."
Read more: How HR can support working dads
Award winners
City Developments Limited
Ministry of Defence or Singapore Armed Forces
Michelman Asia-Pacific Pte Ltd
Ministry of Social and Family Development
Letters of commendation recognition
Maha Bodhi School
Qiren Organisation
Bernhard Schulte Shipmanagement (S) Pte Ltd
Eu Yan Sang (Singapore) Pte Ltd
Kemin Industries (Asia) Pte Ltd
Kim Choo Kueh Chang Pte Ltd
Samsui Supplies & Services Pte Ltd
Autobahn Motors (S) Pte Ltd