Stay-at-home measures have proven that juggling work and home responsibilities is not a joke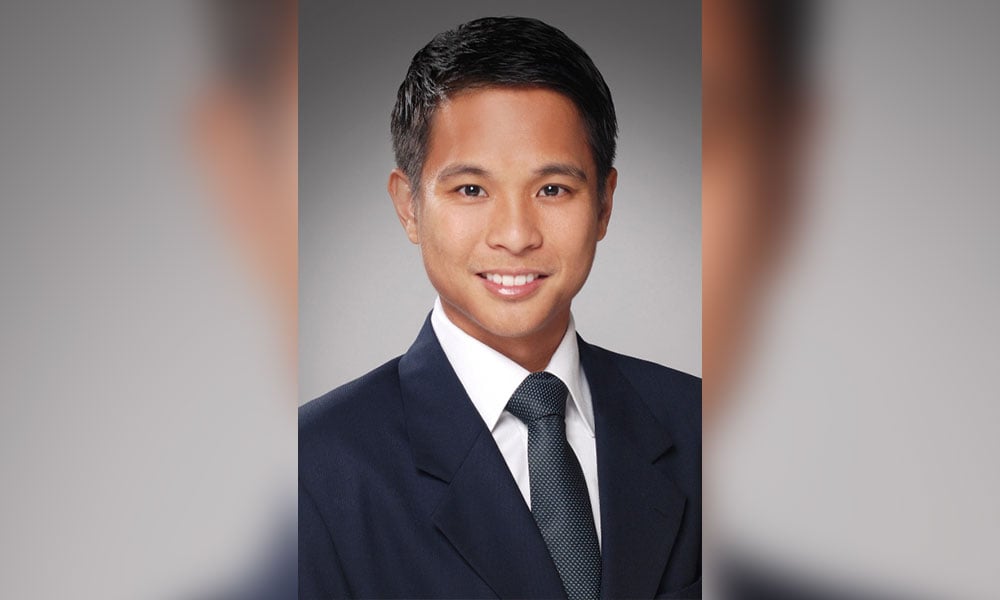 If lockdown and self-quarantine measures have highlighted anything this year, it's the need for more support for working parents.
As entire families found themselves at home for at least two months, working parents were forced to juggle an impossible number of hats. The eye-opening experience had many finding newfound respect for the teachers, nannies and community support they received in a COVID-19-free world.
New father, Sheik, a senior project engineer at Novartis' Biologics & Solids manufacturing plant in Singapore said he empathised with his fellow colleagues in a similar predicament.
His stay-at-home experience, however, was a little more positive than others, as he had a chance to tap onto Novartis' 16-week parental leave and devote his time to the new family addition.
"The parental leave has given me opportunities to be more involved in the care for my new born daughter and helped me greatly as I made the transition into fatherhood," Sheik told HRD.
"As a working parent myself, it was a challenge learning to strike a balance between work, family, and personal time. My time on parental leave has made me more appreciative of family time and work-life balance."
READ MORE: How to cope as a family in isolation
He found the leave period very fulfilling as it allowed him to learn new skills and help with baby duties. Something he might not have been able to enjoy elsewhere, as extended paid paternity leave remains a "rare sight" in Singapore. The mandatory entitlement for eligible working fathers is a mere two weeks' paid leave in the city-state.
"I find simple joys in these chores as I learn to become a better dad," he said. "I am very thankful to have the company's support.
"Spending quality time with undivided attention to my new born has helped me bond deeply with my child and provide the necessary support my wife and family needs. On days where I return to work, I find myself feeling more motivated, invigorated, and productive."
Due to the flexibility of the parental leave, he decided to take the remaining parental leave on Fridays to better support his family.
"Working from home has afforded me greater flexibility in managing my work schedule while allowing me to spend more time with my family," he said.
READ MORE: How HR can support working dads
Equity starts with equally accessible policies
After hearing Sheik's inspiring story, HRD reached out to Jason Tan, Regional People & Organization Business Partner Head for Asia Pacific, Middle East & Africa at Novartis to find out how leaders can drive real cultural change.
Tan said it starts with offering equal policies. He told us the paid parental leave policy was newly launched in January 2020 and part of a global initiative at Novartis.
"By offering the same parental leave to all parents, we want to encourage a cultural shift, and encourage fathers to embrace an approach to family care that is closer to that traditionally taken by mothers," Tan said. "In doing so, we hope to provide greater choice and opportunity for mothers, too."
Equal paid parental leave is not a new concept in the corporate world. However, while offering it is one thing, ensuring a healthy take-up rate by all employees is another.
According to Tan, this was why the leaders at Novartis didn't roll out the leave as an isolated initiative. They aimed for so much more – to effectively drive a positive culture shift at the organisation. This means the need to address any possible resistance within the team.
"To successfully encourage men to take paternity leave, leadership plays a pivotal role in shaping a cultural mind-shift and helping others understand the business imperative of closing the gender gap," he said.
"Overall, such initiatives require a company-wide collaboration for it to be sustainable in the long-run. Not only does this include educating leaders, but also fostering a safe and judgment-free environment so associates feel comfortable raising their genuine concerns with their managers."
The policy was rolled out after leadership acknowledged the need for greater recognition and understanding on the benefits of active fathering. Hence, they sought to address any gaps by providing more support for working parents.
READ MORE: 'Mommy, don't go to work': Song sparks diversity debate
To develop sustainable strategies, Tan believes it's crucial to align initiatives and changes in mindset with an overall cultural shift. For instance, on top of creating an empowering and safe space for employees, leaders should also have open conversations with the rest of the team.
Leaders can also celebrate employees' special milestones together and discuss how the company can provide better support.
"Lastly, depending on the type of roles, leaders can explore revising the current time-based assessment for a more results-focused system, where performances are measured against whether timelines are met, and objectives achieved," he said.
Only when the full suite of efforts is in place can genuine equality and inclusion be a reality, instead of something simply 'on paper'.
READ MORE: Working mums and dads lack support in Singapore
HR's role in driving real change
Of course, overturning something as tricky as social norms and culture does not rest on HR alone, but Tan believes practitioners have a key role to play.
"To drive any real change in an organization, HR will first need to co-create the gender strategy with the support and alignment of the leadership team," he said.
"This includes brainstorming forward-looking family initiatives, looking at the gender-representation split in management, reviewing hiring practices, and re-evaluating whether existing structures succeed in achieving gender equity."
As always, it's best to bank on data from employment surveys during the policy development stage. HR can then complement leaderships' efforts in helping to evaluate, monitor, and promote these initiatives.
"HR should also work together with leadership to foster a culture of acceptance and inclusivity, in which people feel empowered to attain their personal and professional ambitions," he said.
In addition to encouraging employees to do their part in spreading awareness and engaging in conversations that promote equality in the workplace, he added that ensuring the sponsorship of equal benefits and pay equity at the workplace is also crucial in driving gender equity.
"As leaders, it is our responsibility to ensure the well-being of our associates, which includes supporting them beyond the workplace," he said.