Are leaders getting enough training to support flexible work arrangements?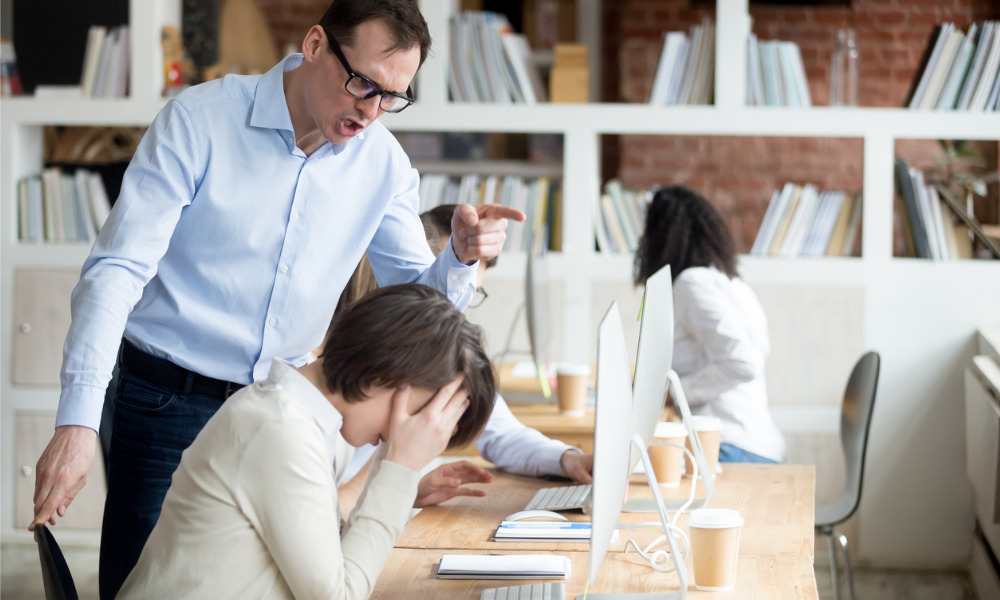 After over 11 years of experience supporting professionals find balance between their career and personal lives, Sher-li Torrey had heard enough horror stories about nightmarish managers and how they handled remote workers. The founder and director at [email protected], a social enterprise in Singapore has been an advocate for flexible work arrangements, including remote working, way before the pandemic.
Through the years, her team has found that not all employers or employees are cut out for the virtual insanity that ensues – though many do thrive. Be it through feedback from friends, or members in her professional network, she's found that it all boils down to personality types and working styles. The same applies to managers too.
Unfortunately, the pandemic meant that remote work is no longer a choice, but a necessity for companies. Hence, whether you're fit to work remotely as an employee or manager is irrelevant. Everyone's in the deep end together. Torrey believes that the experience may be a little rockier in Singapore because managers have yet to find their footing.
"Some managers didn't know how to manage," she told HRD. "A lot of times that's the biggest challenge. In Singapore, I would say that managerial styles are still developing. That's why when [circumstances] are a little bit different, like there is a work-from-home employee on the team, there will be cases where managers just don't know what to do."
Read more: How to help remote workers manage work-life integration
Challenges of being a people manager
However, leaders didn't need a crisis to highlight how hard it is to be a people manager. Senior leaders said that managers have way too many responsibilities and too little time to develop in their role, cited a global report by Development Dimensions International (DDI). Even pre-COVID, frontline managers said that the hardest parts of their jobs involved:
Coaching staff
Engaging teams
The job got so taxing that some individuals regretted taking the promotion. DDI found that seven in 10 managers said they weren't expecting to be promoted. Approximately 41% admitted they weren't sure whether accepting the role was the right move. Another 18% downright regretted taking on the job.
Coupled with the pandemic and its complications – public safety, economic and mental health crises – the overnight transition into remote work was a stressful experience for many untrained leaders. And as much as it fell on the top rank to navigate the crisis, managers were in touch with employees almost daily and were expected to help execute all three challenging tasks: handle difficult conversations, coach and engage staff.
Read more: How to lead remotely when you've never done it before
Managing remote work – The horror stories
Without proper training, how did some managers then decide to execute their roles and handle their remote team members? Torrey shared two horror stories. The first one demonstrated the dangers of abusing an otherwise essential collaboration tool – video conferencing apps like Zoom. An employee complained that her manager asked her to get on Zoom and remain on the app "together" throughout the workday.
"This is a management style," she said. "I wouldn't put it down to the manager being controlling but they just didn't know how else to manage, so they saw it more like, 'we're still together. If you have questions you can ask me'. But the question then needs to be, is it the most effective way to manage someone, given the circumstances?"
Read more: Can I make a remote employee turn on their camera?
Another horror story is a tale as old as time. One of the professionals in her network decided to return to work after a career break and took up a remote role. What sounded like a good opportunity to help her transition back to work turned out to be a logistical nightmare when she discovered her new manager was a little intense. When she first started, the manager called her every two hours to "check in". It progressed to every three hours, but the manager never let up till she gave up. She stayed on the job for a total of three or four months before saying she couldn't take the managing style anymore.
"She said if the manager can't get her on the phone because she's in the bathroom for instance, they'd be in a state of panic," Torrey said. "It's unnecessary stress. Sometimes she'd just call to say, 'oh I just wanted to check if the email is working."
She set out to meet the manager to help sort the working relationship for her client. "I said, 'I'm not going to judge you, but if you knew this was your managerial style, you should never have asked staff to work from home because it doesn't work for you'," she said.
Read more: Want to empower your workers? Stop micromanaging them!
Are managers getting enough coaching and support?
Those were just two stories that showed just how much a manager can impact an employee's day to day experience with a company. Of course, not all managers are so extreme and even the ones who come across as "bad" don't intend to be that way, explained an industry expert from the Center for Compassionate Leadership (CCL).
"Even very intense control-oriented leaders don't wake up and say, 'Man, I'm going to go be the biggest jerk I can be today'," said Evan Harrel, chief operating officer at CCL. "Leaders want to be strong and good leaders, and they want to be respected. So the negative behaviours that they display are arising, a lot of the time, out of a misguided desire to try to be either a strong leader or a respected leader, among other things."
He suggested that the first step to help ineffective managers is to try and understand that they're probably just "trying to do the right thing – they just don't understand how". Luckily leaders are also more self-aware nowadays about their impact on their team members and more willing to be coached.
"It used to be seen as a sign of weakness [when] you had to have a little bit of tutoring," he said. "But now I think everybody realises that we all need to learn. We always need to learn."
Read more: How to be a more compassionate leader
Before her time at the social enterprise Torrey said she had a similar experience when she got promoted to manager. She admitted that it wasn't easy and a little help from HR or leadership wouldn't have hurt.
"New hires who adapted well at work tend to have the best managers," she said. "These managers just knew how to manage people. It wasn't about their work or anything. They just knew, 'okay this is where I give some flexibility and freedom – this is where I pull back'. And you always have to go back and forth.
"I mean I worked as a manager before. We're not trained. We're expected to just 'go into it'. So it's either you learn how to do it through hard examples or good luck to you." This needs to change because an effective manager can make or break a flexi-work arrangement. She agreed with Harrel that a little more support from the company could do wonders.
"Start by being more aware and paying attention to how you're helping your managers," she said. "Because some managers really struggle."