In Singapore, is it legal to 'force' staff to return to the workplace?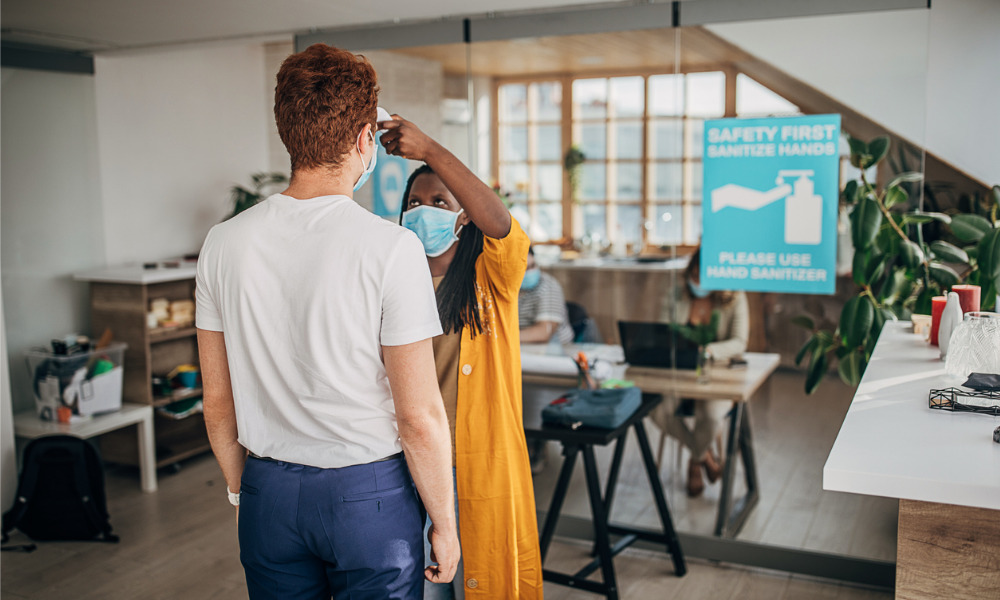 What are employers' legal rights in Singapore when requesting employees return to the office? Can they refuse to go back to the workplace, or can you establish a formal policy to get everyone back in?
While the government has made clear that remote working arrangements and practicing flexibility should be prioritised in our 'new normal', they've released guidelines to help employers manage a safe return to work – whenever that may be for your organisation.
Should you request a return to work?
As we found out from a recent pulse survey of leaders across Asia, there is no set way to manage the workforce amidst a pandemic. Some employers planned to get staff back to the office within a month, while others are taking it slow and considering a 'full' return in three to six months' time.
The consensus amongst all leaders, however, is that workplace health and safety remain the top priority, with managers preferring to defer to employees and how confident they feel about going back in after months of primarily working from home.
Read more: Rushing back to the office? Maybe it's time to slow down
HRD spoke to a team of employment lawyers at Ashurst to get a better idea of what you can and cannot do when planning a back-to-work strategy for your organisation.
In the first of a two-part series, we'll find out the legalities around the tricky subject, and hear some sound advice from Dawn Tan, Director at Ashurst ADTLaw as well as Karen Mitra, Senior Associate at Ashurst.
HRD: Can employers in Singapore enforce a return to the workplace? What are some factors to consider when mandating a back-to-work policy?
Ashurst: Employees in Singapore are required to comply with lawful and reasonable directions of their employer. To the extent that the request by the employer to return to the office is both lawful and reasonable, the employer can require that.
In terms of the factors that an employer should consider when developing their return to work policy, these could include:
the need for employees to be physically in the office for the work to be undertaken
whether the employer can fully comply with all relevant rules and obligations for office-based work (specifically, the requirements for safe management measures at the workplace)
whether the employer can otherwise ensure the health and safety of employees in the workplace and when traveling to and from the workplace
the particular personal circumstances of employees
Whether the request to return is lawful and reasonable will depend on the particular circumstances at the time that the request is made, and in the current COVID-19 situation, the personal circumstances of the employee.
For example, if an employer requested that an employee return to work now, but that employee was under a stay home notice, the request would not be lawful and reasonable as it would require the employee to breach his or her obligations under COVID-19 regulations.
The employee would not be required to comply with that direction and the employer could not take disciplinary action against the employee for the failure to comply.
Read more: How to return to the office safely
HRD: To avoid getting any legal claims from employees, what steps should HR or employers in Singapore take when managing a return to the office?
Ashurst: First and foremost, employers should ensure that they comply with all COVID-19 regulations and guidance from the Ministry of Manpower regarding a return to the office. This will be key in defending any claims made by employees.
Employers should explain to employees how their obligations under COVID-19 regulations and government guidance are being met, so that employees know that the employer has taken their safety seriously.
Return to work plans should be communicated to employees in advance, allowing sufficient time for employees who might have concerns regarding the arrangements – particularly vulnerable employees – to discuss and resolve those concerns with their manager or HR before the return takes effect.
This is particularly the case if the return to the office is mandatory. It is much better to delay the return to the office to allow sufficient time to get these things right and resolve employee concerns at the outset, than to rush to return as soon as it is allowed.
Read more: Back to business? HR's role in the new normal
Disclaimer: ADTLaw LLC and Ashurst LLP together form Ashurst ADTLaw in Singapore. Ashurst LLP is licensed to operate as a foreign law practice in Singapore. Where advice on Singapore law is required, we will refer the matter to and work with licensed Singapore law practices where necessary. The information provided is not intended to be a comprehensive review of all developments in the law and practice, or to cover all aspects of those referred to. Readers should take legal advice before applying it to specific issues or transactions.