Companies may soon be required to ask staff to vaccinate or face regular testing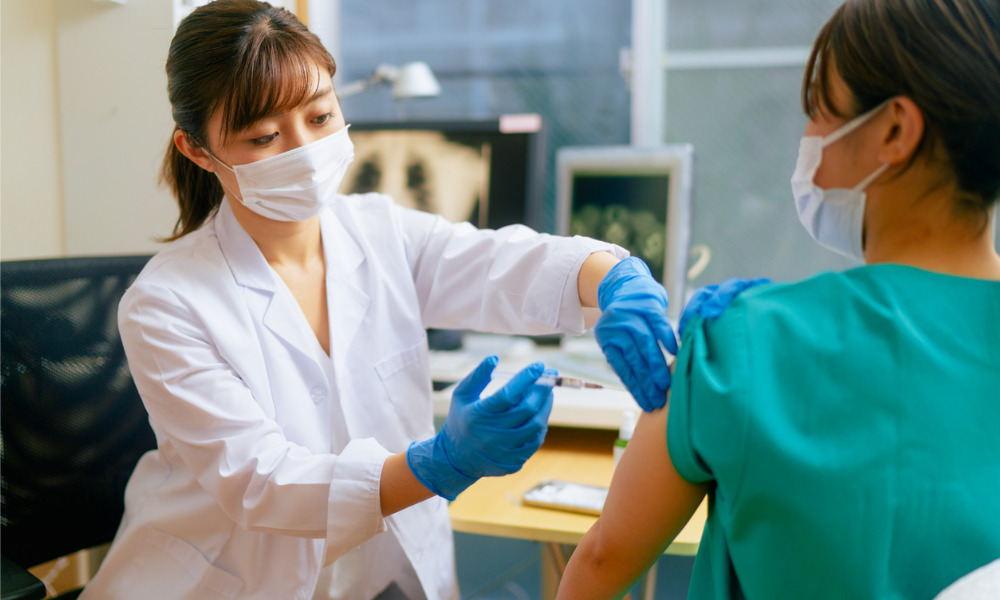 Singapore on Monday (Aug 23) ordered high-risk sectors, such as healthcare and eldercare, to adopt the Vaccinate or Regular Test (VoRT) scheme starting October 1, which mandates inoculation or regular testing for unvaccinated employees.
In an advisory, the Ministry of Manpower (MOM) said the sectors mandated to follow the VoRT regime would be those with staff working for healthcare, eldercare, settings with children 12 years and below, and sectors that interact with customers in higher-risk mask-off settings such as F&B and retail shops.
"The tripartite partners are issuing this advisory to provide guidance to both employers and employees regarding COVID-19 vaccination policies at the workplace," MOM said in the advisory, which replaces the one issued last July 2.
MOM also encouraged all employers to adopt the VoRT scheme in their company policies. The public sector, Singapore's largest employer, will lead by example and implement the policy. "The tripartite partners urge employers who adopt the VoRT regime as their company policy to communicate clearly and in advance to affected employees and jobseekers on the vaccination-differentiated workplace measures and any associated costs to employees who are medically eligible but decline vaccination," said MOM.
Read more: SIA, Jetstar mandate vaccine for Singapore-based staff
Employers can monitor vaccination status
The rule also gives employers who adopt the VoRT scheme the authority to ask for their employees' vaccination status, including presentation of proof. Those who fail to produce evidence that they are inoculated will be treated as unvaccinated employees, and may likely bear the costs of expenses related to COVID-19, according to the advisory.
MOM also tasked employers to encourage their employees to get vaccinated, provide education programs on the jabs' safety and efficacy, as well as grant their staff paid leave for their inoculation day and in case they develop vaccine-related side effects.
"Employees too, should do their part and get vaccinated as soon as possible," MOM urged. "Doing so protects fellow co-workers who are medically ineligible for vaccination, and also protects oneself from severe outcomes should they be infected."
As of August 16, almost 90% of Singapore adults received their first jab, according to MOM, reiterating its call to continue wearing facemasks and Personal Protective Equipment.