Asia's top HR directors discuss how they handle talent mobility in a changing world of work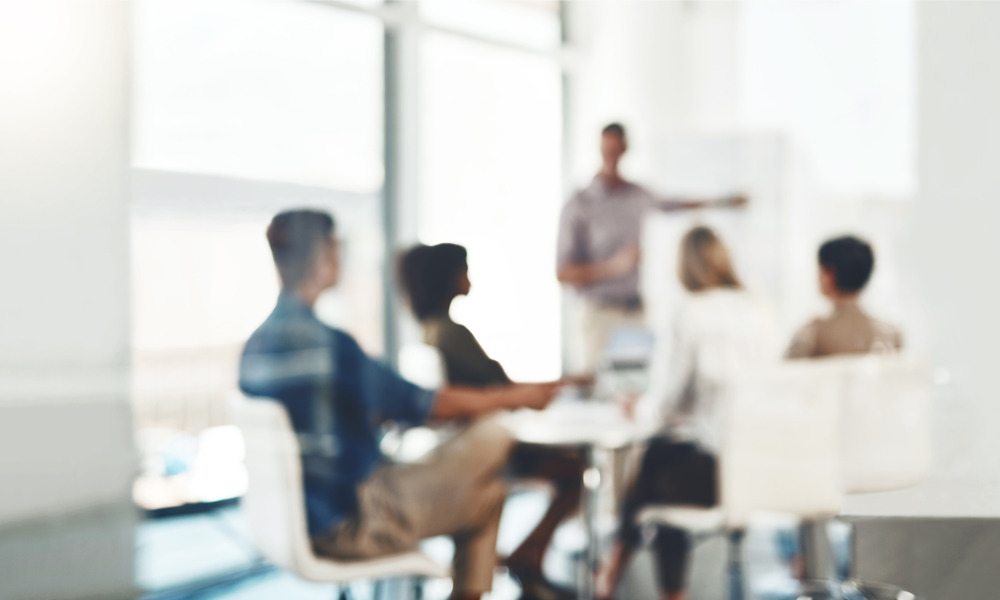 Internal talent mobility is highly vital to attract, engage and retain employees, and in today's context, it's more about career development than advancement.
At a recent exclusive roundtable co-organised by Cornerstone On Demand and HRD, some of Asia's top HR leaders shared their evolving approaches to talent management and employee engagement.
Read more: Internal mobility is reshaping the future of recruitment
"The way we think about talent experience and talent management is around the employee journey [and] experience," said Kartik Krishnamurthy, managing director at Cornerstone On Demand.
"If they are first-time line managers, they want to learn to be a successful line manager. They want to be seen and they want to be heard. They don't want to be another cog in the wheel.
"They want to seek recognition for what they are doing within the organisation. They want to develop skills not for the [current role], but for future jobs that your organisation may be going towards. So how do you help them develop and accelerate their careers from a success standpoint?"
While their approaches may differ slightly, the HR leaders shared how they tackled career development challenges amidst a changing work environment.
Read more: Will COVID-19 drastically impact talent management?
Challenge #1: How to help staff adapt to sudden market changes
An APAC HR business partner and director at an international accounting firm shared their top challenge amidst the crisis: engaging employees who are unable to perform their job functions.
She shared that event managers at her firm, for instance, have not been able to do much since events and travel restrictions. Their solution? A voluntary program that allowed employees to explore and experience roles at other departments, based on their 'capacity' or availability.
"These colleagues signed themselves up to projects [and] to join other teams who needed extra help," she said.
"That's where we opened up different pockets of opportunities for people from within the organisation to participate in [different] projects, because they have the capacity, they cannot travel [for the job], or cannot hold events.
"[This helped] them to have a better understanding of how the entire organisation worked, as well as explore and develop their capabilities."
Read more: Future of work: what skills will be essential?
Challenge #2: How to retain staff in a hierarchal organisation
Another head of HR at a local bank shared an issue that predated the pandemic – the challenge of retaining staff in a smaller and 'traditional' organisation.
The experienced leader understood the importance of career development to engage and retain employees. But she explained that there are simply limited opportunities for job promotions at her firm's 'small setup'.
"The problem we have is, each 'business' is a very small team of two to three people, so we have very experienced professional senior managers, and they have team members just to assist," she said.
"When we try to build a talent pipeline, it's quite difficult because there's no room for employees to advance. You have to wait for these managers to maybe retire to leave.
"So in many occasions when we try to hire younger employees, in most circumstances they just come here to learn the skill set and then after a couple of years of working for a reputable bank, they move on. We do not have much career development [opportunities] for them."
Read more: COVID-19 disruption: Critical opportunity for growth
A group managing director at an international recruitment firm suggested a solution to the problem. The MD said that our current climate is ripe with opportunities for a different approach to talent mobility.
"Now that you've got this virtual environment, anyone can work from anywhere," he said. "It doesn't have to be internal mobility or progression in the same office, it can be working remotely with another team in a different location, as you've got a bigger business out there that you can support."
He understood that in a traditional industry like banking, one of HR's key challenges is getting senior managers to 'let go of the reins' and try a different way to develop their staff.
Despite this, with remote work being the norm, he believes it's now the best time for HR to get the necessary buy-in and build momentum to gradually move towards organisational change. This may lead to benefits in the long run.
"In the future that's what young people are going to move towards," he said. "It's if you've got flexible environments…mobility or career progression, and they get to be part of a meaningful journey and organisation.
"And that's really what we see sort of attracting people apart from just the salary package that everyone sort of expects."