Despite facing setbacks, office workers are still hopeful about the future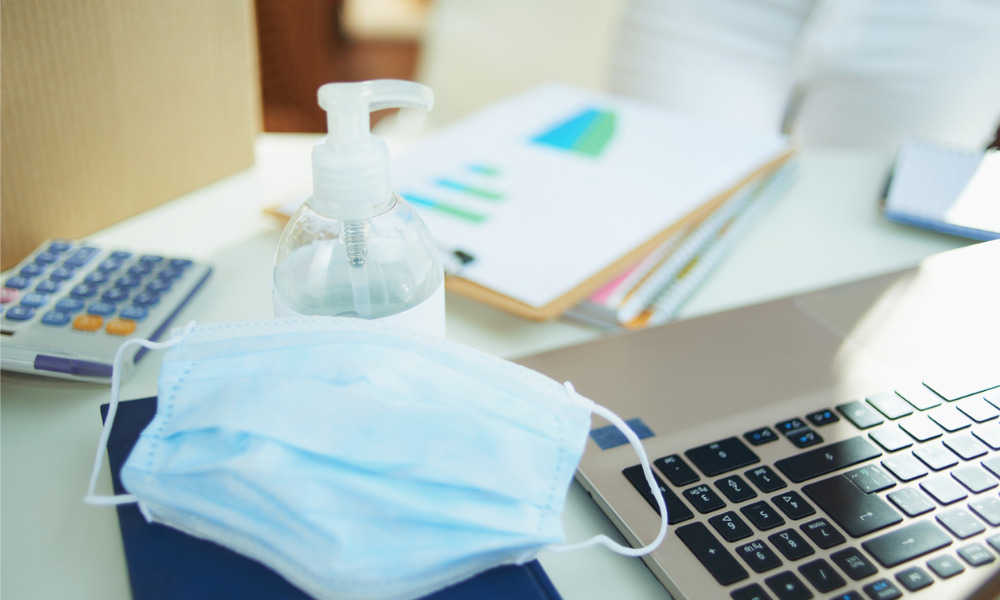 There's hope amid the crisis: employees worldwide believe the work disruptions caused by COVID-19 will pave the way for a better future.
Overall, 62% of workers in the US and 59% in Europe are hoping to turn the tide and use lessons from the pandemic to "better [their] ways of working," according to a new global survey from HP.
Job security remains a top concern for more than a third of office workers, but fears of possible retrenchments in the coming months have become more of a "motivator to perform well at their job," the study found.
This sentiment reflects the enthusiasm of office workers when it comes to adapting to the new normal. But while the majority "feel supported" by their boss, a fraction still believe they lack the resources to succeed in a remote or hybrid work setup.
Read more: 'Disconnect' between leaders, workers a roadblock to recovery
Employers must continue to provide the right tools and training to ensure their teams succeed in a volatile environment, findings of the study suggest.
While two in three office workers on average believe it's important to learn new skills to remain competitive, two in five report their company has deprioritised training due to COVID-19.
On the other hand, less than a quarter report having received guidance on the following:
Methods of working/collaborating in a work-from-home setup
WFH data security best practices
WFH sustainable work practices
Support for diversity and inclusion initiatives in a WFH setup
Read more: Got an MBA? Good news, bad news
Despite these setbacks, employees are "taking their future of work into their own hands," analysts from HP said. "They have identified continuous learning and upskilling as key to their success and aren't waiting around for their employers to get it."
Most workers (US 63%, Europe 57%) are learning at least one new skill in the pandemic.

"Paired with the fact that job security is no longer a huge staying factor, office workers are considering other career options," the analysts said.
"Because the pandemic has decreased their sense of job security, [one in three] have a new interest in starting their own business," they said.