Engaging new recruits may be tricky for HR as we work from home and contend with a virtual world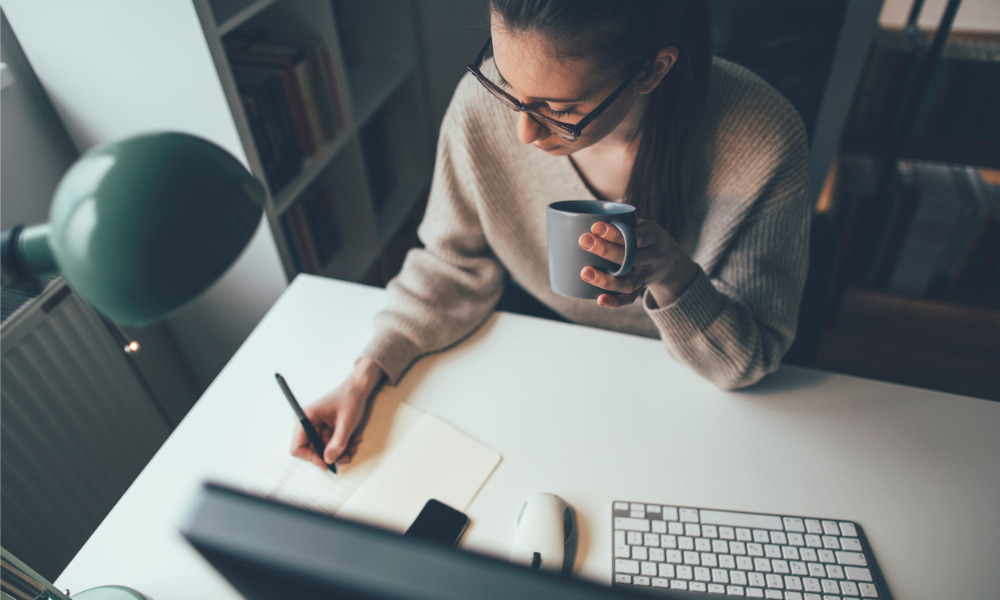 As remote working arrangements become the norm amidst a pandemic, HR has had to adapt many employee-related processes, including recruiting and onboarding.
Leaders can turn to technology to create a seamless and painless candidate experience, which is a crucial part of a positive experience that can lead to better engaged employees in the long run.
However, another essential quality necessary for a successful onboarding is the ability to enable strong human connections between the recruit, their teams and clients or customers from the get-go. This may be tricky as we work from home and contend with a virtual world. HRD finds out some tips to ensure an effective onboarding.
Read more: How to hire during a global crisis
Why a 'successful' onboarding is crucial
The importance of an effective onboarding cannot be emphasised enough. A recent study by BambooHR found that employees who had a positive and valuable experience were 18 times more likely to be committed to the organisation.
An effective experience ensured that nearly half (49%) of employees contributed to their team within the first week. Over time, they would also feel more confident in their ability to do their jobs (38%) and were 30 times more likely to report 'high' job satisfaction.
In the long run, the study found that nine in 10 would feel more strongly integrated into the company culture and were 80% more likely to rate the organisation's performance as 'strong'.
Employees also reported 50% higher benefits utilisation and were 113 times more likely to rate HR's capability highly.
Ineffective onboarding, on the other hand, would result in only 29% of engaged employees.
Read more: 4 ways onboarding processes must change
Challenges of onboarding remote workers
So how can leaders ensure a successful onboarding? HRD spoke with Ilja Rijnen, HR Director Asia Pacific & Global Travel Retail at Beam Suntory Asia to get some insights and tips.
As with many organisations, people are their number one priority, Rijnen told us. And while many things may have changed this year, including the shift to remote working, enabling and protecting their talent has remained 'a guiding star' for the leadership team.
Hiring new people to fit into the business' long-term vision of 'Growing for Good' has been vital, but he admitted that in this climate the process can be challenging – particularly for Beam, which is in the business of making and selling premium spirits and beverages.
"We are really looking to foster a long term and meaningful partnership with each of our employees, where they can grow and be the best they can be," Rijnen said.
"Obviously building a culture of engagement and belonging, comes with being able to physically meet others in the team, and also to see our products 'into action', through meeting our customers and consumers."
He explained that 'Gemba', which is Japanese for 'going to the marketplace or being where the action is', is typically a crucial part of their onboarding process. This means that under 'normal circumstances', new recruits would be away from their desks a lot and meeting customers as well as consumers.
This is also true for those hired into corporate functions, such as HR, legal or finance, who would find themselves spending their first few days or weeks meeting with business leaders and the commercial teams, to better understand the issues, challenges, as well as opportunities faced daily.
Newly hired leaders would also be tasked to attend external events, visit their distilleries or bottling plants to facilitate better understanding and passion for the heritage of the business.
"Whilst great communication and enabling a connection to our vision are core to create a sense of belonging and community, it is definitely harder to build during a remote onboarding period," he said.
"The concept of Gemba has been harder to put in place during lockdowns and from a point of view that we want to protect our people and business from COVID-19."
Read more: How to engage remote employees
How to onboard remote workers
To overcome the challenges, Rijnen shared that in addition to ramping up communications, they've also virtualised the onboarding process as best as possible.
"In order to achieve a sense of understanding of Gemba we have focused a lot of our efforts on communication and creating a great virtual experience," he said.
"Whilst this can never replace the 'real life experience', people have very much appreciated how our business, brands and customers have been brought to life through online sessions, courses, and brand launches."
Additionally, his team knew that making their leaders 'even more visible' was critical during an uncertain period – and even more so for people who have been recruited remotely.
"We really doubled down on communications," he said. "All our new starts got a welcome pack and personal messages from their leaders, in addition to a strong onboarding plan."
This meant:
Weekly messages
Monthly global town halls
More frequent messages and town halls among other executive leaders
A commitment to sharing their 'story' externally
Access to Suntory University, where staff had access to virtual visits to their distilleries, as well as product knowledge
Virtual sessions also became part of their product meetings or those about their brands. He said that during these slots, they had bartenders and mixologists, and their brand ambassadors deliver virtual product-tasting and cocktail-making sessions for, and with, their employees.
Read more: Top mistakes made during onboarding
Top advice for leaders for successful onboarding
While it's vital to provide ready access to information and the necessary support to ensure employees can do their job regardless of their location, Rijnen reminded leaders that enabling remote workers should go beyond virtualising the workplace.
"For many of our employees, the pandemic meant shifting their work to home, where many began juggling additional personal demands," he said. "We've worked hard to understand their situations, ensure managers are providing the necessary flexibility, and we've offered some additional days off as a 'thank you' for all of the hard work.
"These processes are even more important when hiring new staff and having to build a rapport with people you have yet to work 'face to face' with – there is a big risk or proximity and exposure bias.
"So it is important for leaders to understand the importance of communication, engagement and building a culture of trust with each of their members, especially those who are new to the organisation."
On top of that, he added that due to its significance to the entire employee experience, onboarding should not be treated as one person's responsibility – let alone HR's.
"Ensure that the topic of onboarding has a top-down support, including from leaders outside of HR, and bottom-up support through teams, example through a buddy system," he said.
"It should not be seen as a process that is the responsibility or benefit of HR, but rather something that really helps drive culture, and as an enabler for engagement and leadership."