HR leaders at Go-Jek and DBS bank share a long list of tips to engage a remote workforce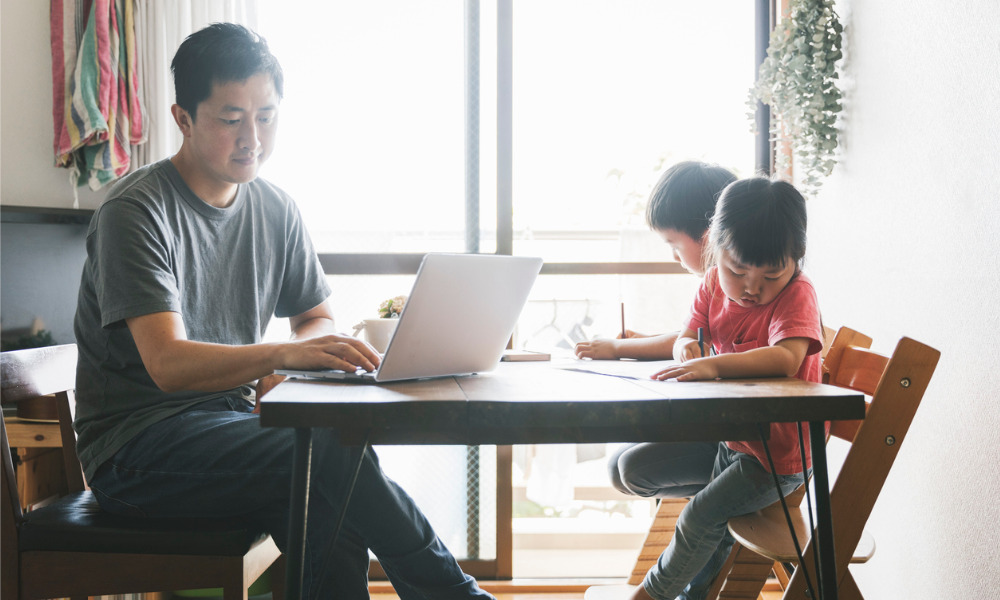 Employee engagement remained a top priority for HR leaders throughout 2020. It became an especially critical issue for organisations when remote working became the norm.
Researchers at the Chinese University of Hong Kong (CUHK) theorised that when employees are highly engaged in their jobs, they identify with their jobs and treat it as part of their personal identity – becoming what is known in psychology as the "extended self".
As a result, they feel that they 'own' the job. This sense of ownership promotes on-the-job performance, proactive behaviour, and incites a willingness for employees to go above and beyond their formal job requirements, all of which makes an 'ideal employee'.
However, this year's prolonged period of remote working has highlighted how engagement is linked to more than just a fat pay check and impressive benefits – it is about the entire employee experience. And with teams separated and working from home, it's become difficult for leaders to sustain connections with employees.
With that, many leaders found it crucial to focus on two areas to maintain engagement: culture and communication. In a recent webinar attended by HRD, co-organised by The Economist and Cigna, we learned several tips to improve engagement of remote workers.
Read more: How to use culture to get the best out of your team
Build a 'virtual' social workplace
Two leaders shared a similar tactical move when everyone was forced into remote work: create a virtual version of the workplace to keep employees connected.
Both agreed that having a sense of community, with frequent interactions between teams, can help keep employees motivated and 'attached' to the organisation. However, those feelings can soon wear off due to the prolonged effects of the pandemic.
When COVID-19 struck, Sunil Setlur, chief people officer at Go-Jek shared that they made investments to 'virtualise' the social experience of work, as it was a core part of the ride-hailing company's culture.
Like many other companies, they did that by replacing all work meetings and events with a Zoom version.
"As time went by and as the realisation dawned that this could maybe go on for much longer, and didn't have a definitive end date, our approach really changed," Setlur said.
Read more: The New Normal: How to engage remote workers
4 ways to improve engagement for remote workers
He then broke down the leadership team's new areas of focus to maintain connectivity and engagement.
Listen more to employees
Leaders decided it was important to listen more to employees and get an idea of how to help them. Setlur said they ramped up employee surveys and outreaches to understand how employees were feeling, what they wanted to do, and what Go-Jek could do to help employees be more effective at work.
Enable 'meaningful' connections
Instead of just having random online meetings, Go-Jek's leadership team decided to enable connections in a more deliberate manner.
To ensure 'meaningful' connections, leaders were conscious that "adding another Zoom meeting after a week of back-to-back Zoom meetings was maybe not the best way to do it". They turned to interest group-led and resource group-led activities as anchor points to get people connected.
Don't pressure employees to show up to events
Setlur said that it took a while, but employees eventually understood that there's no pressure to attend any of the online sessions. Initially, many felt pressured to turn up, but employees have learned to prioritise their needs, he said.
His team ensured that they took away the expectation that "people have to show up". Now, employees are comfortable deciding whether they're going to use that hour to attend the event, take a nap, take care of their kids, or even to get some lunch.
Change the way leaders managed their teams
Go-Jek also made a "foundational shift" in the way they managed employees. "We've gone from managing time, which is what you get when you get people into an office, to managing people's energy," he said.
This involved a mindset shift for leaders to measure employees' effectiveness through outcomes, instead of how many hours they spent working in a day.
Read more: Want to empower your workers? Stop micromanaging them!
Benefits remote workers prefer
Enhanced employees' home office setup
Go-Jek understood that not everyone in the office was set up to work from home. To better support employees' 'overnight' transition to remote working, they organised a loan program, where they offered and shipped office peripherals like furniture and items to enhance their IT capabilities.
A 'no strings attached' office allowance
When they realised that remote working was going to be a 'longer term thing', they introduced a 'work-from-home' allowance for employees to set up a home office. They also communicated that it was a 'no-strings-attached' investment for employees.
Offer 'special' time off
"The other thing we heard people say a lot in all the surveys was 'we're exhausted, we want to participate, but we don't have the energy because it's just sitting in front of a screen,'" Setlur said. "It really drains you over time."
So, they recently introduced an initiative called 'Thank Go-Jek it's Friday'. With this initiative, every second Friday of the month was designated a 'no meeting' day. Also, the last Friday of every month is a company-wide holiday.
"That's really helped people feel like they have the time and space to manage their energy and come back a bit more refreshed," he said.
"From our perspective, it's not a big deal because people are ploughing back all the hours saved from commuting and waiting for the lift, so they're probably putting in much more work than they were before."
Read more: How the 'always on' culture is impacting you
Bonus strategic tips to engage employees
Besides Setlur's long list of tips, fellow panellist Ng Ying Yuan, chief learning officer and chief operating officer, group human resources at DBS Bank, offered additional advice to sustain a strong culture and keep the workforce engaged.
DBS bank's HR leadership team understood early on that managers play a crucial role in sustaining culture – especially while employees worked remotely during a prolonged period of uncertainty. They thus placed heavy emphasis on building managers' capabilities.
"It is the managers who build the culture in their teams," Ng said. "Managers are the first ones who are able to detect the first 'weak signals' in their employees in their regular conversations and various other interactions.
"The most important thing is for them to be able to [use] these regular points of interactions and be able to detect any 'weak signals' from their team, so that they can reach out for help, or they can reach out to offer help if they needed to."
Invest in professional growth and development
Another area they realised was crucial for the employee experience was growth. Being in lockdown, employees were anxious about the economy and COVID-19. Everyone's stuck at home, couldn't meet their loved ones and didn't know what was going on in the office, or whether they're stagnating in their careers. They thus felt isolated and "very vulnerable", said Ng.
"We want to make sure that we constantly invest in them, that they feel invested in," she said. "That they're constantly attuned to the leaders and constantly learning new skills.
"So, we organised many online learning festivals for them to pick up new skills, hear from the leaders, and hear from thought leaders, even externally."