The tech giant looks into the pandemic's impact on legacy ways of working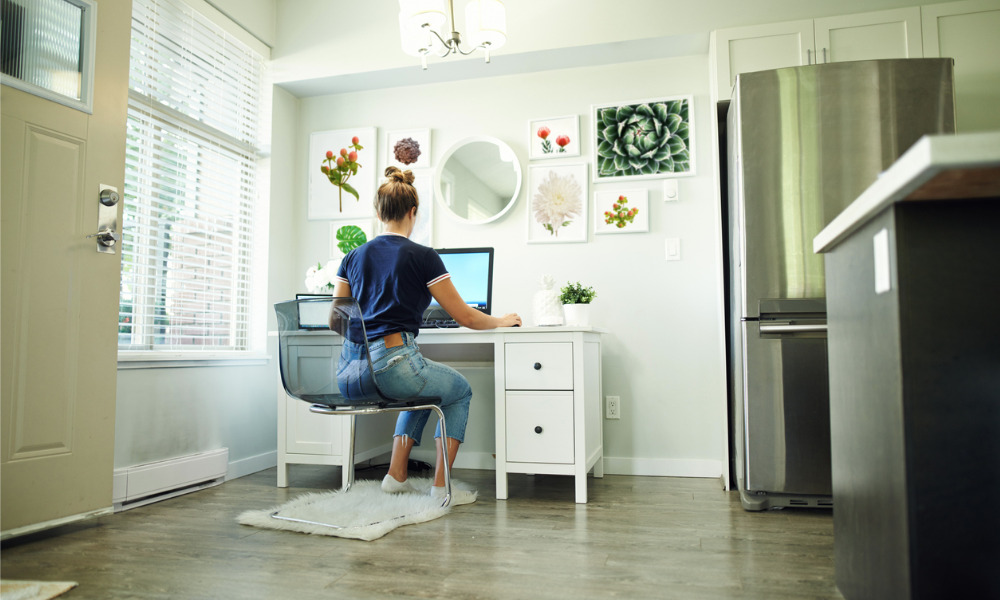 How will COVID-19 transform the way we work in Asia?
According to Microsoft, the accelerated adoption of technology during the pandemic will result in a hybrid 'new normal' of work.
While companies had to prioritise technology adoption to enable remote work, Microsoft found that the overall organisational transformation was not driven through technology alone.
The recent study, run by TechRepublic Premium, saw how impactful the 'forced' mindset change throughout COVID-19 crisis has been the critical enabler to transform Asia's legacy work styles across all levels.
It encouraged organisations to rethink their ways of working, including how employees, teams, and managers interacted with one another. The change management process also focused on the emotional impact of constant transitioning between working from the office and at home.
READ MORE: HR to push for a 'permanent' remote work policy
Enabling successful remote work
The pandemic has also been vital in busting myths around remote work, as one academic pointed out.
"Often the reluctance to allow remote work has to do with a quite outdated concept of how managers need to manage – for instance, you need to be able to 'see' people to police that they are doing what they are meant to," said Sarah Kaine, Associate Professor, Management Discipline Group and Core Member, CBSI - Centre for Business and Social Innovation at University of Technology, Sydney.
And as many studies have revealed, many employees will wish to continue working remotely — especially in countries where commutes are notoriously long.
"The appeal is often due to the convenience of professionals being able to manage their own timing," said Andy Khoo, Head of Customer Experience at Maybank Singapore.
"There's less transportation and time spent on the road – particularly in countries like Indonesia, Thailand and India, where commutes can be long. For other places, like Singapore, it's simply that staff find they're more productive when working from home."
Meanwhile, countries with expensive real estate – such as Australia and Singapore – will find financial benefit in transitioning to a model where office space is shared and cycled among employees that spend part of the time in the office, and others working from home.
To cultivate the future workplace, Microsoft suggested that organisations accelerate the process of developing policies enabling individuals to break away from the standard '9-to-5', setting reasonable expectations around availability, and reviewing performance indicators.
Leaders must also refresh their focus on policies that enable the upkeep of robust security strategies and effective collaboration. As lockdowns continue to ease across the Asia Pacific region, the next step will be a renewed focus on policy during this new normal.
READ MORE: What are APAC employers prioritising in the 'new normal'?
Emerging trends in the new normal
Microsoft's study also highlighted trends that employers should pay attention to as they plan their new normal strategies.
The increased risk of burnout — Those who have started working from home are fielding calls from their bosses late into the evening, underlining the need to re-draw boundaries for out-of-hours contact. According to IBRS Advisor and Future of Work Expert, Joe Sweeney, one common response amongst people in their jobs now is to

"

work harder and not switch off".
Concerns around career progression — Employers need to reassess how performance is measured. Collaboration tools can measure activity but not the value that an individual has brought to the organization. Organisations may now find that it is the

"

introverts" that are delivering while working from home, while the

"

star player" extroverts are no longer the center of attention.
Need for flexibility and empathy — Distractions are a challenge while working from home. Leaders and teammates should do their part to help employees create a distraction-free environment, while also being more flexible in the delivery of work and empathise with people

'

s challenges.
Tech training and preparedness — As IT support is no longer in the same workplace vicinity, training will be especially crucial to help employees cope with remote work.
Social element — Focusing on policy and company culture must take precedence over tech adoption, especially when overcoming the limitations around human interaction while working remotely. Beyond video calls, leaders need to find ways to encourage creative flow of ideas and camaraderie that makes an employee feel connected and valued at the organisation.