Women are missing in high-paying professions – and tend to pick people-oriented over technical roles, finds study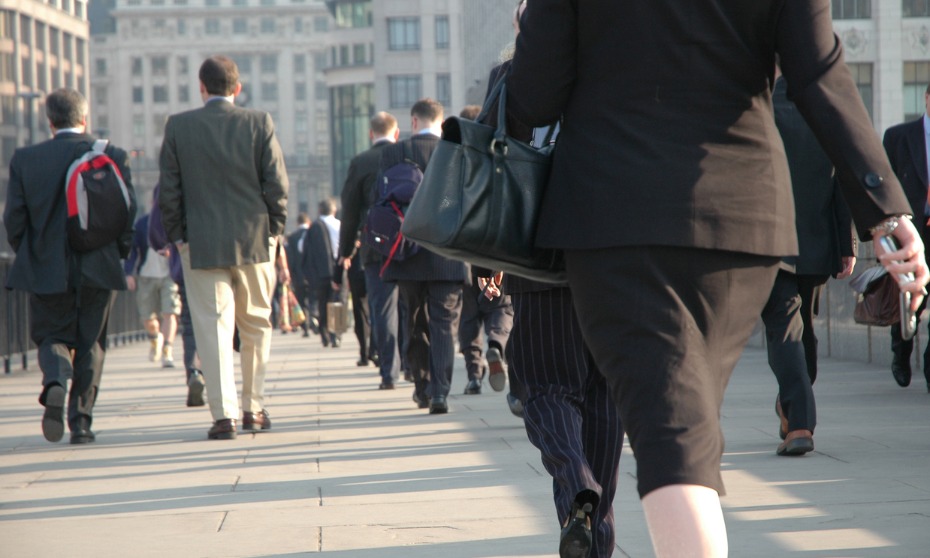 After adjusting for factors like education, age and working patterns, the International Labour Organisation still found the gender pay gap to be a global problem.
The "notoriously hard to…explain" gap is a result of well-established differences in gender representation by occupation, suggested the Credit Suisse Research Institute.
Their recent report on gender diversity looked at the link between gender diversity and company performance – and what leaders can do to drive real change.
Skewed occupational gender segregation a 'significant driver'
Credit Suisse suggested some possible reasons for the gap: globally women are relatively under-represented in the highest paid professions and in the most senior positions.
"Both factors contribute to pull down women's average hourly wage relative to men's average hourly wage, thus widening the gender pay gap," the report wrote.
For instance, in mature economies women make up 66% of the education industry and 78% of the healthcare industry, the report quoted the McKinsey Global Institute.
Across industries, women are over-represented as clerical workers (72%), and less so as machine operators and craft workers (15%).
Thus, the implication that women are more likely to work in professions that are "people-oriented" rather than "object-oriented".
Credit Suisse found the gap within senior management roles, with 55% of companies under their coverage having a female Head of HR, while a mere 14% have a female Head of IT.
The gendered gap seems "pronounced" in Australia/New Zealand, where 80% of HR heads are female and 86% of IT heads are male.
"The gender pay gap tends to be more severe in countries with relatively low female representation in senior management – for example, Pakistan, Japan and Korea," the report wrote.
"The gender pay gap tends to be lower in countries with a relatively higher female representation in senior management – Thailand, Sweden and the Netherlands."
Several reasons cited for the persistent gap include:
A lack of emphasis on equal educational pursuit. For example, making further education a "choice" rather than an "attainment" is partly the reason for the US gender pay gap
Unequal allocation of domestic responsibilities. In most societies, women still take up a "disproportionately" higher amount of housework
Gender bias at work. According to the Pew Research Center, 42% of women in the US believe they have faced discrimination at work
'Leaking pipeline' concept. Higher tendency of women exiting the workforce as they go through their careers
READ MORE: 'Mommy, don't go to work': Song sparks diversity debate
Solutions to drive real change
"In her book 'What works – Gender Equality by Design', Iris Bohnet argues that, rather than trying to unbias the individual, the focus should be on debiasing companies," the report wrote.
"Companies could redesign their processes to make them more standardised and quantitative and minimise the 'likeability' factor, thus levelling the playing field for everyone."
It added that employers can focus on 'standardising' the processes for hiring, promotion and pay decisions to reduce chances of bias.
"Employers can also help by providing increased parental leave to fathers, rather than limiting this benefit to mothers, and hence encourage more women to remain in full-time paid employment for longer," they wrote.
One progressive initiative cited was the shared parental leave scheme introduced in many Western European countries aimed at encouraging fathers to share the responsibilities of childcare, including taking a career break to do so.
READ MORE: Why diversity and inclusion policies are failing
Also, as most studies have done, employers can make flexible working arrangements more available. However, this could ironically lead to an "over-representation of women in part-time (lower-paying) jobs" and worsen the pay gap.
"Besides, by opting for part-time work, women automatically regress to a slower promotion path than their full-time working male peers, and hence find it harder to reach the top of their respective organisations," they wrote.
Credit Suisse pointed out that efforts by employers should work together with that by policymakers. For instance, on encouraging a societal shift in childcare responsibilities, as well as modifying the wage-setting process through trade unions.