A man is facing backlash for his song – but he insists it was meant as 'a joke'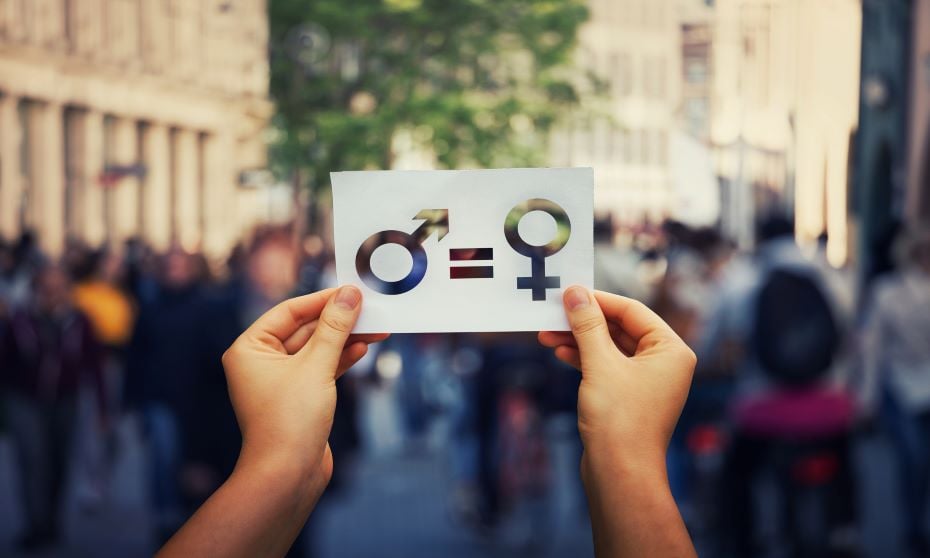 A sexist song titled, 'Mommy, don't go to work', by a father-daughter duo in China has recently drawn ire from local netizens, including parents.
The performance was made at a singing competition aired on state broadcaster CCTV. It went viral on Chinese social media after lyrics were posted online, according to The Guardian.
Sung by musician and comedian Yan Lifei and his young daughter, the public has questioned the seemingly sexist message behind the lyrics. Yan defended the song, saying it was written 'as a joke' when his daughter used to cry every time her mother left for work.
Some of the controversial lyrics include:
"Mommy, don't go to work anymore. Otherwise, I have no one to play with."
"Mommy, even if you go to work, you won't make much money."
"Mommy, look at me. What a poor child I am."
To add fuel to the fire, Yan stood firm on lyrics about his wife's apparent salary gap, in his responses on social media platform Weibo.
He wrote: "In fact, my wife has to work every day, very hard, but the salary is not much. I wanted to express this point. I did not mean to hurt... female compatriots. I am very respectful of women and I also deeply understand how great a mother's love is."
Following the viral performance, netizens went down a rabbit hole and found Yan's entire discography. Some songs were allegedly packed with misogynistic lyrics that perpetuate assumptions about women's role in society.
The persistent gender gap
Yan's actions, though personal, may be well worth reflecting on. As HR leaders invest efforts to push the diversity and inclusion (D&I) agenda forward at work, some may fail to consider a key factor behind the persistent gender gap: society's deep-set cultures and norms.
A recent study by US-based Promundo found that majority of men in 15 out of 20 countries surveyed said changing nappies, bathing and feeding children was a woman's job.
And while benefits like paternity leave is a statutory offering in about 90 out of 187 countries, research found that fewer than half of fathers take it up.
The stats in two countries stood out: 40% of Canadian men and 35% of Japanese men reported taking no time off for their most recent children. Fathers in Canada were the most likely to rank financial barriers as the reason for not taking more leave.
Others: 27% of men in Brazil took no paternity leave, 20% in Argentina, 18% in the Netherlands and 16% in the UK. This, despite most women saying mothers would be in better physical and mental health if fathers took at least two weeks off.
READ MORE: Why diversity and inclusion policies are failing
How men can play their part
The worrying figures are a call for more innovative solutions to boost D&I efforts.
As Sarah McKensey, head of diversity and inclusion (D&I), Asia Pacific at Johnson & Johnson aptly said at Women's Forum Asia recently: 'Women will not have true equality until men share the responsibility of raising the next generation.'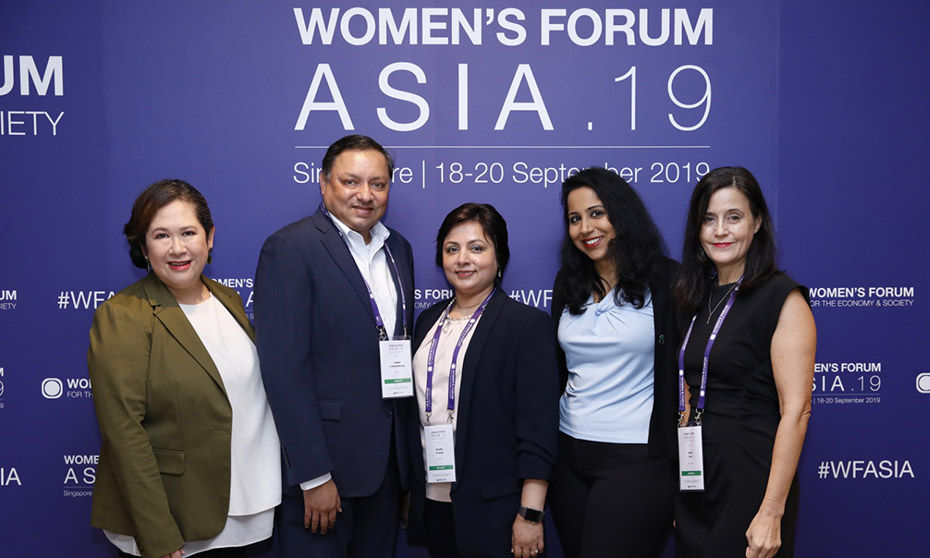 The quote was shared with her by one of her role models, a progressive thought leader. She was speaking on a panel with four other advocates, all of whom gave their take on why men's role in D&I is underrated and should be encouraged.
She shared insights she retrieved from internal design thinking sessions that discussed why men don't take paternity leave.
"How do we help men understand the [paternity crisis] that they're facing?" McKensey said. "Because sometimes what's far more prevalent in our organisations and our societies are [thoughts like]: 'You're going on paternity leave. You mean you're going on holiday?'
"Or, 'I don't know how to be useful. I feel like I have to be productive while I'm on paternity.'
"Maybe we need to start talking about how to have more gender inclusive conversations."
Vikran Subrahmanyam, managing director, Asia Pacific and chief information officer & head of operations and technology at Citibank shared his take from a male co-worker's point of view.
"For the men in the room, it's really about saying what can we do differently?" he said.
"One of the challenges is sometimes women saying that men are not really interested in this (D&I agenda). Instead of making assumptions, go out and have conversations with people that you feel can be influencers and see what you can do to get them to put this on their agenda.
"Very often you will find that people are very aware of this (D&I agenda), they're just not clear what to do about it. Having the conversation can give them ideas."
Balaka Niyazee, gender equality sponsor and VP at P&G Korea added that men have a crucial part to play as allies and partners of the movement.
"[At P&G] we've identified this [as an issue] – of working with men as allies. Not men as saviours and not men to support. But for men to partner to develop solutions together.
"There's a very interesting program at P&G which focuses on men [who want to see] real change. [The program] brings men and women together to understand biases and privileges that are deep-set, and how to overcome those so we can create solutions together.
"You're seeing men in the conversation because many times they are the hiring managers and company leaders. Creating that equal conversation is very important for creating an inclusive culture."