2019 was a big year for the tech firm. HRD speaks to Teck Yong Lim, head of people team, to find out their secret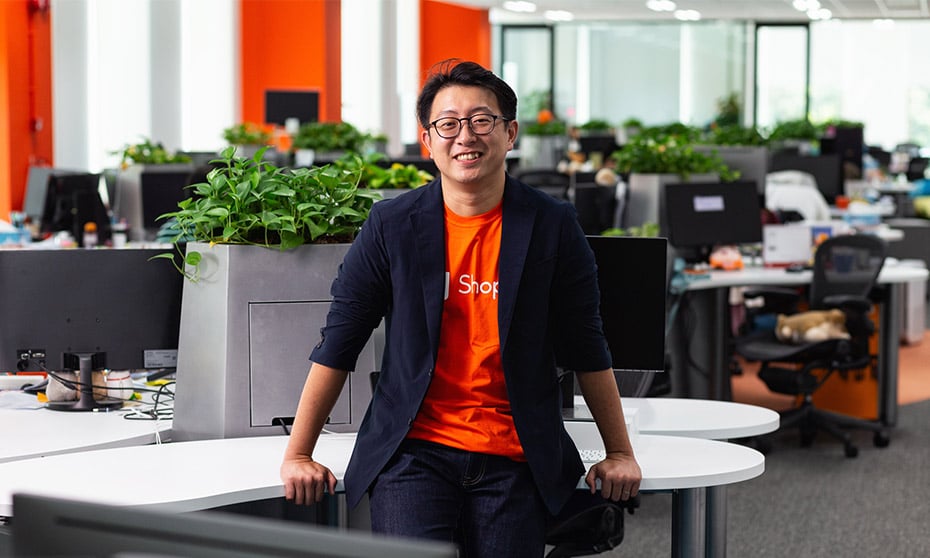 2019 was a big year for Singapore-based e-commerce platform Shopee.
They launched their new regional headquarters in Singapore, moving into their own office building which spans an impressive 244,000 square feet, and can hold up to 3,000 employees.
They edged out competitors and were ranked Southeast Asia's most popular e-commerce app, based on iPrice's study.
To top it all off, they've just celebrated their 4th birthday with a big bash and a massive 12.12 sale.
As they close off the year on a high, HRD caught up with Teck Yong Lim, head of regional operations and people at Shopee to find out his insights into how they'll sustain the success.
HRD: How have you coped with Shopee's exponential growth?
LTY: We have scaled up quite fast. Within four years, Shopee has grown from just 10 employees to over 1,000 staff in Singapore. That has not been easy as our standards have been quite high, because in our work you have to run fast and cannot make too many mistakes.
Working a 10-men team versus working a 1,000-men team is very, very different. You no longer know what everyone is doing.
In a 1,000-men team, you barely know the people around you. You don't exactly know who is doing what anymore and that makes communication, teamwork and collaboration even more important.
It stretches our own comfort zone [and] we need to go out there more. It fosters everyone to really go out there, conduct meetings, huddles to know what everyone is doing and find out 'does it affect my work and what I do? Does it affect them?'
But very soon our 1,000 will [expand further] and they will have their own teams. They will have bigger challenges to fix and I think all those things just make it a lot more meaningful for tech talent. The problems are always getting more complex, ever-evolving.
I think it's a constant learning process. A lot of us here are keen to learn and adapt. And you know, we've not really managed big teams but we are constantly learning; we are leaning how to make this work and to work together — it's a work in progress.
We are fortunate that we have a strong team of middle managers that we've very consciously groomed since the day they joined. Maybe even before they joined.
We try to prep them, mentally and also through content, and tell them to read up before they join. So that when they set foot in the office, they're set up for success.
HRD: As Shopee continues to grow its talent base, what have been some of the talent challenges faced by your team?
LTY: 1. Ongoing talent war
There's really big competition in the market right now. There's a [surge] in the demand for tech talent, not just in the internet companies but also in other industries — [for example] in the banking sector and the consumer space.
Everyone is looking for software engineers, data analysts, data engineers and coders and what have you. The demand is high and yet I think the supply of talent has not kept up.
For Shopee, we do our best to provide the best for tech talent, and attract and retain them. I think so far we have done pretty okay.
Now that we've brought in the right talent, we need to strengthen our own processes to make sure that when talent do join us, they also grow with us. We want to make sure that should they leave one day, they leave stronger than they joined.
READ MORE: How to attract and retain Gen Zs and millennials
2. To sustain engagement
I think that the part of maintaining and making sure they are engaged and motivated is super important to us. Again, what we do when we are 10-men versus what we do when we're in the thousands is quite different.
Previously, [everyone] knows everyone. [But now] we use processes and surveys. We have our pulse check which we started three years ago. We've been doing it since and look at the feedback and data.
For teams that require intervention, we will 'go in'. For teams that are not performing well, who are unhappy or disengaged, we do a debrief, find out what's wrong and we fix it. We have a targeted approach for this, a surgical approach — fix where the hot spots are.
READ MORE: Tech talent: how to retain them in Singapore
3. To maintain strong culture
The other thing is we want to recreate the collaborative culture that we had when we were much smaller.
As we scale, we want to preserve the culture — that feeling that everyone knows everyone else. The question is how. It's not so easy and it's something that we have been trying to experiment with.
One thing [that has worked is] having staff go on team building events. For these events, we want them to team up with someone in another team or from a different department, because we want them to get to know people from different teams.
All these things are social but underlying intent:
The first objective is that you need to know the people in your immediate sphere of influence.
The other is to provide career progression and mobility within the firm.
As we grow from 1,000 [and go beyond] in Singapore, teams may change.
How can I keep the team together when there are 5,000 people [for example]? How do I maintain that collaborative culture? It's not easy.
I think many firms have tried to do this with varying degrees of success. I think it's very difficult; it's challenging. We can figure this out as we grow.